Commendations for mayors of:
Braga | Bristol | Dover | Graz | Greifswald | Kyiv | Malmö | Oliveri | Quelimane | Tremblay-en-France | Utrecht |

World Mayor essays
Essays by: Mayor of Dover | Mayor of Graz | Bürgermeisterin von Graz | Mayor of Greifswald |Oberbürgermeister von Greifswald | Mayor of Oliveri | Sindaco di Oliveri | Mayor of Quelimane | Mayor of Utrecht | Burgemeester van Utrecht |

ON OTHER PAGES: Front page | The 2023 Finalists | About World Mayor 2023 | The 2023 Shortlist | The 2023 Longlist | World Mayor History | World Mayor Sculpture | Code of Ethics | Universal qualities of mayors | Press & Media |


WORLD MAYOR 2023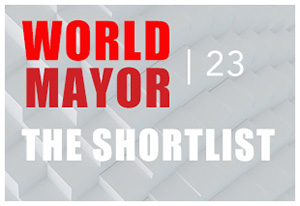 World Mayor 2023 Shortlist
25 mayors from 21 countries

The shortlist of 25 mayors for the 2023 World Mayor Prize was announced on 19 July 2023. This year's Prize and Awards will be given to mayors and cities who are committed to form friendships and partnerships as well as cooperate with towns and cities at home and across borders.

Towns and cities acting on their own can be beacons of excellence. But when they work together, learn from each other, share resources, exchange ideas and, above all, encourage their citizens to meet and form friendships, they can truly become a force for good. At a time of strife, conflict and war between nations, cities, when joining forces, can become peacemakers.

The nine finalists for the 2023 World Mayor Prize were announced on Thursday, 2 November 2023.


The 25 mayors shortlisted for the
2023 World Mayor Prize and Awards
(In alphabetical order of cities)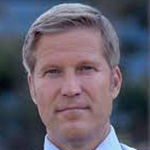 Albuquerque, USA, Population 560,000
Tim Keller, Mayor since 2017

Albuquerque suffers from an acute housing shortage. The city does not just lack affordable accommodation but homes of all sizes and for all income classes. In response, Mayor Tim Keller has developed some ideas which are radical by American standards. The city's 'Housing Forward' initiative proposes to create some 5,000 new rental units in the next two years. To meet this target, the city will not only have to change zoning codes but also consider alternatives to single family homes. Some ideas include converting hotels and empty commercial premises into housing. Building up and increasing density are also considered.

In June 2023, it was announced that Albuquerque would form a Sister-City Partnership with Kharkiv, Ukraine. Albuquerque has pledged its support for the reconstruction of the war-damaged city. Kharkiv Mayor Ihor Terekhov expressed his gratitude to Albuquerque citizens and to Mayor Keller personally.



Beer Sheva, Israel, Population 213,000
Ruvik Danilovich, Mayor since 2008

In 2023, the municipality of Beer Sheva became the first city in Israel to set up an emergency plan to help residents during summer heatwaves. Summer temperatures can rise to 45 degrees Celsius and more. During heatwaves, mortality is expected to increase by 8.5 per cent, with hospitalisation up to 15 per cent higher. The plan is coordinated by Mayor Ruvik Danilovich and climate crisis expert Prof Adi Wolfson.



Braga, Portugal, Population 193,000
Ricardo Rio, Mayor since 2013

"If there is one European super mayor, it is Ricardo Rio. Throughout his time in office, he has worked tirelessly on ideas and solutions that have the potential to be of benefit to all towns and cities in Europe." The Mayor of Braga, Portugal's third-largest city, is on the executive of EuroCities, a voice for more than 200 of the largest cities in Europe.

In August 2023, the Mayor takes over the chair of the executive committee of the Global Parliament of Mayors. Mannheim's outgoing mayor described Mayor Rio as someone who has proven himself to be a powerful champion for mayors.

In 2022, Braga was also admitted to the UNESCO Global Network of Learning Cities, the network of Learning Cities, which promotes and values work aimed at developing actions that encourage qualification and lifelong learning for all citizens.

Published commendations for Mayor Rio



Bristol, UK, Population 468,000
Marvin Rees, Mayor since 2016
Email us with any questions for the Mayor: bristol@worldmayor.com
(Please add your name or your first name and initial as well as your town and country)

Some ten months before the end of his term in office in May 2024, Mayor Marvin Rees is praised, first and foremost, for his ability to work across all of the city's communities. "He promoted equality and inclusion." Under the mayor's leadership, the City of Bristol has strengthened its partnerships with communities in Africa, the US and other parts of the world.

The Mayor's time in office has been characterised by his willingness to work with all interest groups. He says that groups representing important sectors such as health, education, environment and diversity hold the same core values as his administration.

Published commendations for Mayor Rees



Dover, Newfoundland & Labrador, Canada, Population 700
Tony Keats, Mayor since 1996
Email us with any questions for the Mayor: dover@worldmayor.com
(Please add your name or your first name and initial as well as your town and country)

Statements by Dover residents: "Tony Keats builds connections and relationships with other communities and cities. He strives to form those partnerships through positive interactions and active listening. He has spent time on the national municipal board of the Federation of Canadian Municipalities."

"Tony Keats has spent nine years on the provincial municipal board representing all sizes of communities from small to large where he also served as their president. Mayor Keats is very active not only in his community but that of others, chairing a joint council of nine other communities bringing them together to benefit the residents within them all. He be leaves in cooperation and making sure that the closest level of government, the one closest to the people, is heard."

Published commendations for Mayor Keats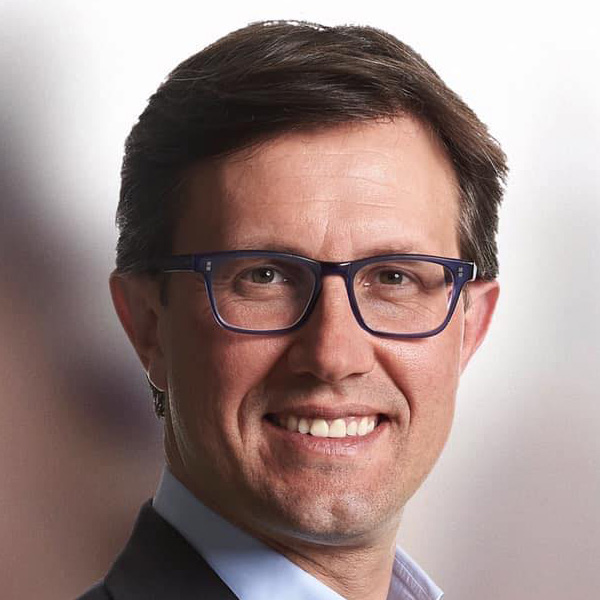 Florence, Italy, Population 368,000
Dario Nardella, Mayor since 2014

After the Covid pandemic, Mayor Nardella outlined his vision for the future of Florence. He said, the environment was his top priority. Florence will work together with its surrounding areas and also with its European partners. The lion's share of EU funding, which could be as much as €80 million for the city, will be spent on environmental projects.

The Mayor is Secretary of EuroCities, a voice for more than 200 of the largest cities in Europe. In 2021, Mayor Nardella became a member of the European Committee of the Regions.



Graz, Austria, Population 285,000
Elke Kahr, Mayor since 2021
Email us with any questions for the Mayor: graz@worldmayor.com
(Please add your name or your first name and initial as well as your town and country)

Elke Kahr's motto is simple: "Ich mag Menschen einfach gerne." (I simply like people.)

In an interview after her election as mayor, Kahr outlined her policy priorities such as including building new public housing, increasing the city's rent deposit fund, repealing the ban on non-EU citizens applying for public housing, expanding benefits, reducing fees for public kindergartens and freezing charges for sewage and refuse collection.

Elke Kahr is known for her 'Robin Hood policy'. As a city councillor, she earned over €6,000 a month. Back then, she always kept €1,900 euros for herself and passed on the rest. As mayor she receives €8,000 and keeps €2,000. The money is given to people who need it more urgently for things like replacing broken household appliances, paying for housing, food and funerals.

She has been criticised for her generosity. Some called it bribes, others populism. In reply she said: "I couldn't do anything else. If I was forbidden to do that by law, I would quit my job."

Published commendations for Mayor Kahr



Greifswald, Germany, Population 60,000
Stefan Fassbinder, Mayor since 2015
Email us with any questions for the Mayor: greifswald@worldmayor.com
(Please add your name or your first name and initial as well as your town and country)

Statement by Taras Kuchma, Mayor of Greifswald Ukrainian partner city Drohobych: "The first contacts between the cities of Greifswald and Drohobych took place in 2017. A partnership agreement was signed in 2019. Relations between the cities are now developing rapidly thanks to the personal involvement and attention of Stefan Fassbinder, the Mayor of Greifswald."

"The two cities have developed a project on energy efficiency in the municipal sector. Greifswald involved Drohobych in its own project, with the participation of its partners from Sweden and the United States, to reach sustainable development goals. Greifwald's approach not only expanded the scope of cooperation with Drohobych but also built a network of partner cities. Greifswald has been actively supporting Drohobych during the war with Russia by providing humanitarian support to our residents and internally displaced people, as well as by hosting refugees from our community."

Published commendations for Mayor Fassbinder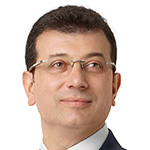 Istanbul, Turkey, Population 15,500,000
Ekrem Imamoglu, Mayor since 2019

Statement by EuroCities following a Turkish court's decision in December 2022 to sentence Mayor İmamoglu to two years and seven months in prison on charges of allegedly insulting senior public officials:

"We would like to share our strong support for Ekrem İmamoglu, Mayor of Istanbul. The trial of his conduct has been nothing more than a politically motivated attack on a member of the opposition. As locally elected representatives ourselves, we look on in alarm at the decisions taken by the Turkish authorities against a democratically elected mayor."

"Ekrem İmamoglu is well known to many of us, as we have travelled to Istanbul to meet the mayor, and received him in our cities. Even during the height of the Covid pandemic we shared useful exchanges on fighting growing urban inequalities. And we have continued and keep being committed to deepen these fruitful city-to-city ties."



Kansas City, Missouri, USA, Population 509,000
Quinton Lucas, Mayor since 2019

In April 2023, America was shocked when, in Kansas City, Missouri, a 16-year-old black teenager was shot at when he walked up to the wrong house looking for his brothers. The homeowner, an 84-year-old white man, shot at the teenager through the front door. He was charged with first-degree assault.

Since 2017, Missouri has a 'stand-your-ground law' that allows homeowners to use physical force to defend themselves against suspected intruders.

Kansas City Mayor Quinton Lucas is a vocal opponent of the law. Following the shooting of the teenager he said: "If 'stand your ground' allows this kind of action, then every US postal worker, every Amazon delivery person, every pizza delivery person, every Girl Scout volunteer, anybody knocking on your door now becomes someone who is subject to be shot."

This year, the homicide rate in Kansas City is expected to be higher than last year. Gun deaths are almost a daily occurrence. Mayor Lucas wants to introduce local gun control but says he is prevented from doing so by state policies. The Kansas City Mayor together with 27 other mayors wrote to US President Joe Biden asking for stricter gun laws, including universal background checks and forcing social media platforms to prevent illegal gun trafficking to occur on their sites.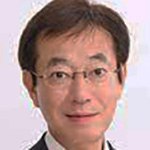 Kobe, Japan, Population 1,522,000
Kizo Hisamoto, Mayor since 2013

This year (2023), Kobe celebrates the 50th anniversary of its partnership with the Chinese City of Tianjin. Back in 1973, Kobe was the first Japanese city to 'twin' with a Chinese community. Kobe Mayor Kizo Hisamoto noted that, over the past 50 years, the two cities had worked together to alleviate the damages caused by events such as the Hanshin Earthquake in 1995 and the recent Covid pandemic.

The City of Kobe also announced that our Asian cities had agreed to work closer together. Kobe's partners include Tianjin (China), Incheon (South Korea) and Ulaanbaatar (Mongolia). The mayors of the four cities vowed to boost intercity collaboration and strengthen their international profiles.

At this year's (2023) G7 meeting in Japan, Mayor Hisamoto was spokesperson for the international Urban7 group of cities.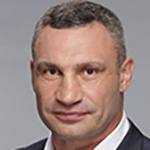 Kyiv, Ukraine, Pre-war population 2,900.000
Vitaliy Klitschko, Mayor since 2014
Email us with any questions for the Mayor: kyiv@worldmayor.com
(Please add also your name or your first name and initial as well as your town and country)

Kyiv's Mayor Vitaliy Klitschko advocated Ukraine joining the European Union (EU) long before Russian forces invaded the country in February 2022. In fact, he said that the prospect of his country being part of the EU prompted Russian President Putin to start the war. At last year's Berlin conference on Ukraine's reconstruction, several European big-city mayors pledged their political and financial support. Mayor Klitschko is already planning post-war cooperation with other European cities. He proposed to Berlin's new Mayor Kai Wegner a close partnership between the German and Ukrainian capitals.

Published commendations for Mayor Klitschko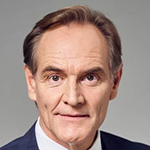 Leipzig, Germany, Population 601,000
Burkhard Jung, Mayor since 2006

Mayor Burkhard Jung is renowned for his belief that only if European cities work together will they be able to meet the great challenges awaiting their citizens. He advocates greater involvement of ordinary people in urban policy making and much closer cooperation between all level of European government. The mayor has been praised for the support he offered war refugees from Ukraine.

In June 2023, Leipzig's Mayor became the new President of EuroCities, which represents more than 200 of the largest cities in Europe. In his acceptance speech, Burkhard Jung said that Europe was a remarkable result of centuries of warfare, divisions, and nationalism. "It's gratifying that today we can come together from Ireland to Italy, Spain to Hungary, within a single democratic system."

"Cities play a big part in that, and their role within Europe needs to be addressed. With 75 per cent of people living in cities, we're tasked with spearheading changes in mobility, energy, CO2 emissions, and quality of life for present and future generations. We need to do it together."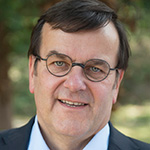 Liège, Belgium Population 196,000
Willy Demeyer, Mayor since 1999

Mayor Demeyer is passionate about communities working together. Liege is the driving force behind 'Liège Europe Métropol', a project that unites Liege and its neighbouring communities in the Dutch Province of Limburg, the German Aachen region and in East Belgium, the German-speaking area of Belgium.

Since 2017, Willy Demeyer has been President of the European Forum for Urban Security (Efus), an association of local and regional authorities, promoting urban security.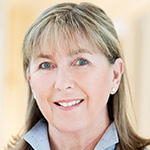 Luxembourg City, Luxembourg, Population 133,000
Lydie Polfer, Mayor since 2013

Luxembourg City, together with Metz (France), Saarbrücken and Trier (both in Germany), are members of QuattroPole, a cross-border network of four cities. The cities aim to develop a common political strategy and sustainable relations among their administrations. Under the presidency of Lydie Polfer, the four cities worked closely together during the Covid pandemic. The mayor said the solidarity shown during two difficult years boded well for future cooperation. Luxembourg City is a member of EuroCities.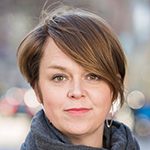 Malmö, Sweden, Population 358,000
Katrin Stjernfeldt Jammeh, Mayor since 2013

Malmö, under the leadership of Mayor Stjernfeldt Jammeh, has become a byword for sustainable urban development. The mayor is keen to learn from other cities and, in her own word, share with the world how Malmö transformed itself from an industrial centre into a commercial and creative hub where small and medium-sized companies are the principal employers. Malmö and neighbouring Copenhagen (Denmark) are cooperating to allow residents from both cities to seamlessly work in either or both.

Published commendation for Mayor Stjernfeldt Jammeh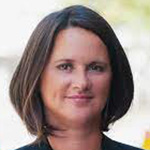 Nantes, France, Population 321,000
Johanna Roland, Mayor since 2014

Mayor Johanna Roland wants European institutions to work much more closely with their citizens. But to do that, she says, they must show that they are actually interested in their everyday lives. Too many institutions are seen as being self-serving or only furthering the interests of their members.

Based on her experience as President of EuroCities, Mayor Roland is convinced that Europe's so-called urban agenda must, from the outset, be designed, developed and implemented with the involvement of all levels of European government. During such a process, cities are best equipped level of government to represent the views and interests of ordinary people.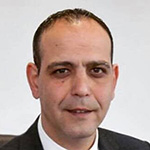 North Nicosia, Northern Cyprus, Population 61,000
Mehmet Harmancı, Mayor since 2014

Mayor Harmanci is acclaimed for his cooperation with mayors from the Greek half of Cyprus. Under his administration, North Nicosia became the first Turkish Cypriot municipality to display the LBGT flag. Nicosia is the world's last divided capital city.

In 1974 a Greek military coup, which aimed to unite the island with mainland Greece, led to a Turkish invasion and the division of the island between Turkish Northern Cyprus and the Greek Cypriot Republic of Cyprus. Cyprus remains divided to this day. Nicosia was divided into Greek and Turkish Cypriot quarters with the Green Line, named after the colour of the pen used by the United Nations officer to draw the line on a map of the city.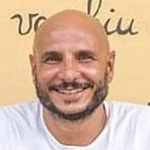 Oliveri, Sicily, Italy, Population 2,100
Francesco Iarrera, Mayor since 2019
Email us with any questions for the Mayor: oliveri@worldmayor.com
(Please add your name or your first name and initial as well as your town and country)

In 2021, Francesco Iarrera was the winner of 'Il Gioco del Sindaco', a competition that promotes good government practices, initiatives to respond to challenges in terms of energy saving, new technologies as well as overcoming bureaucratic obstacles.

Today, Oliveri hosts many asylum seekers to whom the community offers Italian language courses and advice on integration into Sicilian life. For a small town like Oliveri, welcoming and integrating around 60 people and making them an active part of the community is a great achievement.

"Mayor Iarrera has a big heart, communication skills that reassure citizens. He does not act as a politician. He acts as a neighbour."

Oliveri maintains a friendship partnership with Breitnau in Germany's Black Forest.

Published commendations for Mayor Iarrera



Peristeri, Attiki, Greece, Population 140,000
Andreas Pachatouridis, Mayor since 2002

Since being elected Mayor of Peristeri, western Athens, Andreas Pachatouridis has become a role model for all mayors in Greece. He is acclaimed for his commitment to provide disadvantaged groups of society, including refugees, with help and support.

Infrastructure projects under the Andreas Pachatouridis' leadership include the doubling in size of Alsos Park to include facilities for young and older citizens. To support the mayor's vision of making Peristeri the 'Paris' of western Athens, new cultural facilities are also planned.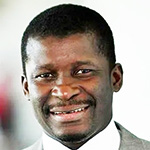 Quelimane, Mozambique, Population 350,000
Manuel De Araújo, Mayor since 2011
Email us with any questions for the Mayor: quelimane@worldmayor.com
(Please add your name or your first name and initial as well as your town and country)

Mayor Manuel De Araújo is proud to claim that Quelimane is the biking capital of Mozambique but his dream is to make it the biking capital of Africa. To achieve his goal of carbon-neutral mobility, the mayor has reached out to cities across Africa and Europe. He says, he wants to learn from the best cities and pass on what he has learnt cities in Africa.

In order to make riding by bicycle the norm, the mayor and his administration want to access the knowledge base of bike-friendly cities in countries like the Netherlands, Denmark and Germany. The City of Quelimane is also developing a network of African cities that are keen to transform urban mobility.

Published commendation for Mayor De Araújo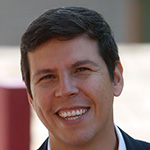 Renca, Chile, Population 135,000
Claudio Castro, Mayor since 2016

As a young man, Mayor Castro said, he had the opportunity to visit all the countries of South America. He wanted to connect people, like himself, who had been born into privilege with the most excluded communities. His travel taught him that Latin America was not a poor continent, but an unjust one. He decided to dedicate his life to the betterment of people who have been left behind through birth or misfortune.

The young Castro also saw that women were disadvantaged and lacked the opportunities to fulfil their potential. Now, as Mayor of Renca, one of Claudio Castro's priorities is to enable more women to enter the labour market. The city launched a programme to train and strengthen women's employability and provide support for Renca's female entrepreneurs.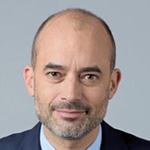 San Pedro Garza García, Mexico, Population 133,000
Miguel Treviño de Hoyos, Mayor since 2018

The municipality of San Pedro Garza García was chosen to host the World Parks Congress 2022, organized by the World Urban Parks and held virtually. The municipality welcomed urban experts from all over the world to share best practices in park management as well as their construction and operation standards.

Miguel Treviño participated, as a speaker, in the UN Habitat Urban Governance Leaders Program in Singapore. He spoke about the importance of building quality in public spaces. He also attended UN discussions on water management. As part of these exchanges, sustainable solutions are practiced in San Pedro Garza García, such as the construction of the sewage water treatment plant, located in the Parque 'El Capitán'.



Tremblay-en-France, France, Population 37,000
François Asensi, Mayor since 1991
Email us with any questions for the Mayor: tremblay@worldmayor.com
(Please add your name or your first name and initial as well as your town and country)

After serving as a councillor for Aubervilliers, Aulnay-sous-Bois and Villepinte, François Asensi was elected mayor of Tremblay-en-France in 1991. Tremblay is a town 20 kilometres north-east of Paris' Eifel Tower.

As newly elected mayor, he initiated a policy of modernising the town by paying particular attention to the quality of life of its residents, pursuing a policy of environmental protection and strengthening local democracy.

In 1995, he became chairman of the SEAPFA, an inter-communal association set up in 1971. This association brought together the municipalities of Tremblay-en-France, Villepinte, Aulnay-sous-Bois, Sevran and Le Blanc-Mesnil. The aim of the association was to define common public policies. In 2010, Mayor Asensi created the Terres de France agglomeration community between Sevran, Villepinte and Tremblay-en-France.

Internationally, Tremblay maintains ties with Cuba, Mali and Burkina Faso. All three countries have expressed an interest in placing their teams in Tremblay during the 2024 Paris Olympics.

François Asensi was re-elected mayor in 1995, 2001, 2008, 2014 and 2020. He was also a member of the French parliament (Assemblée Nationale) from 1986 to 2017.

Published commendations for Mayor Asensi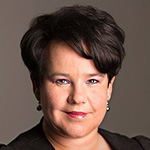 Utrecht, Netherlands, Population 368,000
Sharon Dijksma, Mayor since 2020
Email us with any questions for the Mayor: utrecht@worldmayor.com
(Please add your name or your first name and initial as well as your town and country)

Utrecht is one of the fastest growing cities in the Netherlands. While welcoming growth, Mayor Sharon Dijksma does not want to create a city, dominated by overpowering infrastructure. Instead, she envisages a humane, comfortable environment. Her ideal is a 10-minute city, where all of people's basic needs can be met close by.

Utrecht's International Welcome Centre has become a byword for a one-stop centre that offers newcomers to the city and surrounding region comprehensive help. Advice and assistance, which cover everything from visas, work permits, health, education and housing, are given free of charge.

Fellow residents describe the mayor as a true mother of all citizens. "She is a fighter, steadfast and caring." Before becoming Mayor of Utrecht, Sharon Dijksma was Amsterdam's deputy mayor from 2018 to 2020. Previously, she served as Member of the Dutch parliament and held several ministerial posts including those of Agriculture, Environment and Education.

Published commendations for Mayor Dijksma



For your information:
The World Mayor Project, organised by the philanthropic City Mayors Foundation since 2004, has no connection with any city or organisation and is run on strictly non-commercial lines. Sponsorships, advertising, subscriptions, donations or any other kind of revenue are NOT sought and will be rejected, if offered.

Privacy:
All personal information you provide us with will be treated in strict confidence. Your email addresses will NOT be passed on to any third parties. Also, we do NOT collect data by cookies or other hidden means.

Please contact us if you have any further questions. Please insert 'World Mayor 2023' in the subject line of any email.


© Copyright: All content of the City Mayors and World Mayor websites is protected by worldwide copyright. Please contact us if you wish to use any material from the City Mayors, World Mayor or Women Mayors websites.