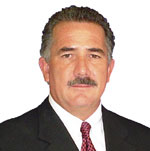 Salvador Gándara, Mayor of Villa Nueva, Guatemala




FRONT PAGE
About us

The 2010 results
The 2010 project
The 2010 finalists
Code of Ethics
The World Mayor Prize
The 2008 results
The 2008 project
The 2008 finalists
The World Mayor Award
Helen Zille thanks supporters
Mayors of Melbourne and Cape Town exchange letters

With Mayor of Cape Town
With Mayor of Zurich

On Mayor of Cape Town
On Mayor of Chacao
On Mayor of Gothenburg
On Mayor of Guayaquil
On Mayor of Marikina City
On Mayor of Memphis
On Mayor of Nuremberg
On Mayor of Phoenix
On Mayor of Porto Alegre
On Mayor of Tehran
On Mayor of Villa Nueva
On Mayor of Zurich

The 2006 results
Methodology
The 2006 finalists
The World Mayor Award
Dora Bakoyannis congratulates John So

The 2005 results
Contest methodology
List of finalists
Winning mayors write
Mayor Rama writes - Mayor Bakoyannis replies

The 2004 contest
List of all 2004 finalists
Edi Rama wins 2004 award
People ask - Edi Rama replies

Front Page
Site Search
About City Mayors
Comments in support of
Salvador Gándara
Mayor of Villa Nueva (Guatemala)
The finalists for the 2008 World Mayor Award were chosen on the number of votes received and, more importantly, on the persuasiveness and conviction of supporting statements. Below we publish a representative selection of comments received about Salvador Gándara, Mayor of Villa Nueva, Guatemala.

Comment: The way he has transformed a city like Villa Nueva which was completely destroyed and desorganized. He has also improve to make Villa Nueva a more secure city.

Comment: Villa Nueva had dirt roads, no drains, no order and the market was dirty and many streets were blocked. Now we have paved streets, the water supply has been improving, the drain sistem is working now and we have what I believe to be one of the cleanest, nicest and safest markets I had been to, with shopping karts and plenty of parking.

Comment: The change in the city has attracted many new investments so we have 3 new malls and shopping centers. It is safer now than 5 years ago. God bless you Mayor Salvador.

Comment: Porque es un alcalde con gran capacidad tanto en área de oficina como en área de campo es un profesional 100% con caracter para desempeñar toda las tareas que un buen alcalde puede alcanzar tiene una visión en el municipio de Villa Nueva... porque antes no contavamos con tanto economía como la de hoy en día... es un alcalde con gran capacidad dando así cumplimiento a todos los vecinos villanovanos que en este municipio residemos contamos con suficiente agua potable, pavimentación, alumbrado público, se cuenta con centro comerciales y buenos parques infantiles y cancha deportivas.

Comment: Un alcalde con principio cristianos y centrado en el trabajo para una villa nueva y una Guatemla mejor, ojala que en su nuevo puesto tenga el mismo exito que a tenido en villa nueva, que Dios lo bendiga y lo proteja a el y a su familia.

Comment: Es un hombre responsable, sumamente honorable que su visión siempre ha sido el mejoramiento de Villa Nueva y siempre trabaja en pro de su patria poniendo en alto el nombre de Guatemala en cada día de labor.

Comment: El ha ayudado mucho a la mujer, a los niños, ancianos de nuestro municipio, ha abierto fronteras para el comercio de los villanovanos, le ha dado un toque de ciudad a Villa Nueva, ha trabajado honestamente y de sol a sol por Villa Nueva.

Comment: Mr Gandara is a very capable professional, who has done a lot for the benefit of Villa Nueva, has built many important constructions. He is also responsible and honourable.

Comment: Voto por Salvador Gandara porque ha sido el unico alcalde que le ha dado a villa nueva una nueva vision, logrando que inversionistas creyeran en V.N. para invertir capital, logrando asi fuentes de trabajo y brindando un desarrollo aquel pueblo abandonado.

Comment: Es un excelente alcalde, que ha trabajado por el desarrollo de Villa Nueva, ha logrado innovar, y ha realizado obras que han beneficiado a todos, ademas de ser el mejor alcalde que ha tenido Villa Nueva.

Comment: He is the best mayor because he truly cares about the people in Villa Nueva. He works so everyone can have a good living standard.

Comment: Progress and econimic growth have improved therefore improving quality of life for all the Villa Nueva people. This was accomplished during Mr Gandara's administration

Comment: The way he has transformed a city like Villa Nueva which was completely destroyed and disorganized. He has also succeeded in making Villa Nueva a more secure city.

Comment: Es el mejor Alcalde que ha tenido una de las Mejores Municipalidades de Guatemala, por su honestidad, honradez, transparencia en su gestión, es el único Alcalde que ha sacado a Villa Nueva adelante, para que sea reconocida no como un pueblo sino como una ciudad en vías de desarrollo. El compromiso que ha adquirido de sacar adelante a su Municipio es su prioridad número uno. Es un ejemplo real de que aún existen funcionarios en quienes se puede confiar

Comment: Por sus rasgos de lierazgo, los cuales le han permitido proyectar la imagen de un hombre probo, al servicio de las necesidades de Villa Nueva, la cual se ha convertido en una ciudad próspera y pujante desde que don Salvador Gándara asumiera como Alcalde de esta bendita comunidad, la cual gracias a la visión de Dios a través de su siervo se convertirá en una ciudad de Paz y de Justicia. ¡Que Dios lo bendiga señor Alcalde y gracias, muchas gracias por esa encomiable labor¡

Comment: Voto por Salvador Gándara por que a demostrado que es una persona que sabe hacer su trabajo a beneficio del municipio de Villa Nueva, nos demuestra en las obras que realiza su profesionalismo y entrega con exelencia.

Comment: Es un alcalde que ha demostrado que se puede hacer un cambio en el municipio, vivo en la capital y desde que el esta en Villa Nueva como alcalde he visto las obras que ha realizado ya que desde que uno entra al municipio de Villa Nueva se ve la limpieza, el orden y sobre todo la jardinizacion que ha realizado.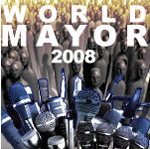 Some 205,000 people from across took part in the 2008 World Mayor Project






AFRICA
• Omar El Bahraoui, Rabat, Morocco
• Helen Zille, Cape Town, South Africa
• Amos Masondo, Johannesburg, South Africa


NORTH AMERICA
• Stephen Mandel, Edmonton, Canada
• Sam Katz, Winnipeg, Canada
• Martin Chavez, Albuquerque, USA
• Michael B Coleman, Columbus, USA
• Mufi Hannemann, Honolulu, USA
• Antonio Villaraigosa, Los Angeles, USA
• Willie W Herenton, Memphis, USA
• Manny Diaz, Miami, USA
• Raymond Thomas Rybak, Minneapolis, USA
• Phil Gordon, Phoenix, USA


LATIN AMERICA
• Julio César Pereyra, Mayor of Florencio Varela, Argentina
• José Fogaça, Porto Alegre, Brazil
• Juan Contino Aslán, Havana, Cuba
• Jaime Nebot, Guayaquil, Ecuador
• Paco Moncayo, Quito, Ecuador
• Salvador Gandara, Villa Nueva, Guatemala
• Antonio Astiazaran, Guaymas, Mexico
• Ernesto Gandara, Hermosillo, Mexico
• Ricardo Ehrlich, Montevideo, Uruguay
• Juan Barreto, Caracas, Venezuela
• Leopoldo Eduardo López, Chacao, Venezuela


ASIA
• Han Zheng, Shanghai, China
• Zhang Guangning, Guangzhou, China
• C M Sheila Dikshit, Delhi, India
• Fauzi Bowo, Jakarta, Indonesia
• Mohammad Baqer Ghalibaf, Tehran, Iran
• Tadatoshi Akiba, Hiroshima, Japan
• Hiroshi Nakada, Yokohama, Japan
• Marides Fernando, Marikina City, Philippines
• Vladimir Gorodets, Novosibirsk, Russia
• Park Wan-soo, Changwon City, South Korea
• Kadir Topbas, Istanbul, Turkey


EUROPE
• Patrick Janssens, Antwerp, Belgium
• Boiko Borisov, Sofia, Bulgaria
• Eleni Mavrou, Nicosia, Cyprus
• Bertrand Delanoë, Paris, France
• Pierre Albertini, Rouen, France
• Jens Böhrnsen, Bremen, Germany
• Ulrich Maly, Nürnberg, Germany
• Wolfgang Schuster, Stuttgart, Germany
• Kyriakos Virvidakis, Chania, Greece
• Sergio Cofferati, Bologna, Italy
• Walter Veltroni, Rome, Italy
• Rafal Dutkiewicz, Wroclaw, Poland
• Rosa Aguilar, Cordoba, Spain
• Göran Johansson, Gothenburg, Sweden
• Elmar Ledergerber, Zurich, Switzerland