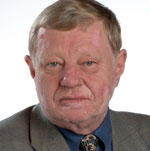 Göran Johansson, Mayor of Gothenburg, Sweden




FRONT PAGE
About us

The 2010 results
The 2010 project
The 2010 finalists
Code of Ethics
The World Mayor Prize
The 2008 results
The 2008 project
The 2008 finalists
The World Mayor Award
Helen Zille thanks supporters
Mayors of Melbourne and Cape Town exchange letters

With Mayor of Cape Town
With Mayor of Zurich

On Mayor of Cape Town
On Mayor of Chacao
On Mayor of Gothenburg
On Mayor of Guayaquil
On Mayor of Marikina City
On Mayor of Memphis
On Mayor of Nuremberg
On Mayor of Phoenix
On Mayor of Porto Alegre
On Mayor of Tehran
On Mayor of Villa Nueva
On Mayor of Zurich

The 2006 results
Methodology
The 2006 finalists
The World Mayor Award
Dora Bakoyannis congratulates John So

The 2005 results
Contest methodology
List of finalists
Winning mayors write
Mayor Rama writes - Mayor Bakoyannis replies

The 2004 contest
List of all 2004 finalists
Edi Rama wins 2004 award
People ask - Edi Rama replies

Front Page
Site Search
About City Mayors
Comments in support of
Göran Johansson
Mayor of Gothenburg (Sweden)
The finalists for the 2008 World Mayor Award were chosen on the number of votes received and, more importantly, on the persuasiveness and conviction of supporting statements. Below we publish a representative selection of comments received about the Mayor of Gothenburg.

Comment: One of the few mayors of a major city who takes the tram to work in the morning. Well known and respected by people from all political persuasians. He is not afraid of speak out and tell a sometimes uncomfortable truth. He has visions for Gothenburg that are well ahead of those by other politicians. Humble but still a great leader.

Comment: Göran Johansson is devoted to his task and he has achieved so much for the inhabitants of Gothenburg during his time as our mayor.

Comment: A real working class hero, always acting for the best solutions for our city.

Comment: Göran Johansson is one of the most important socialist mayors in the world. He has played an influential part in the European, Scandinavian and Swedish socialist politics for over 50 years and today is still going strong in Sweden, Europe and Skandinavia.

Comment: Göran Johansson sees what has to be done and then he makes it happen. And he has been doing that for a very long time. Among many things, he is the architect behind making Gothenburg the leading city of Scandinavia when it comes to attract international events such as congresses or championships of various sports, which the people loves to attend. Respected by a vast majority of the citizens, regardless of what political sympathies they usually have, he is commonly known as "The strong man of the city". If it hadn't been for the fact that he has always stood up for Gothenburg rather than taking a bow for the politicians of his own party in the capital, he could probably have made his way to the absolute top of the party. But that is not the kind of guy he is, and maybe that is why he earns so much respect from the people of Gothenburg city.

Comment: He would do anything for his beloved Gothenburg. He´s the best in Sweden and stands up for his opinions.

Comment: The mayor has numerous times spoken without fear for the city of Gothenburg and has challenged the gouvernment on important issues concerning the city.

Comment: He cares about what is best for the city, regardless of politics. And he's totally a man of the people, he doesn't care a bit about his own status.

Comment: Göran Johansson always does what's best for the people regardless of what his party says. And that includes everyone, both business leaders and workers. Because of that he always get the support from local people even if they vote for other parties in national elections.

Comment: He is a man who has selflessly worked for making Gothenburg a city where the inhabitants can feel safe and comfortable and also have a good time and enjoy life in the city.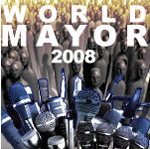 Some 205,000 people from across took part in the 2008 World Mayor Project






AFRICA
• Omar El Bahraoui, Rabat, Morocco
• Helen Zille, Cape Town, South Africa
• Amos Masondo, Johannesburg, South Africa


NORTH AMERICA
• Stephen Mandel, Edmonton, Canada
• Sam Katz, Winnipeg, Canada
• Martin Chavez, Albuquerque, USA
• Michael B Coleman, Columbus, USA
• Mufi Hannemann, Honolulu, USA
• Antonio Villaraigosa, Los Angeles, USA
• Willie W Herenton, Memphis, USA
• Manny Diaz, Miami, USA
• Raymond Thomas Rybak, Minneapolis, USA
• Phil Gordon, Phoenix, USA


LATIN AMERICA
• Julio César Pereyra, Mayor of Florencio Varela, Argentina
• José Fogaça, Porto Alegre, Brazil
• Juan Contino Aslán, Havana, Cuba
• Jaime Nebot, Guayaquil, Ecuador
• Paco Moncayo, Quito, Ecuador
• Salvador Gandara, Villa Nueva, Guatemala
• Antonio Astiazaran, Guaymas, Mexico
• Ernesto Gandara, Hermosillo, Mexico
• Ricardo Ehrlich, Montevideo, Uruguay
• Juan Barreto, Caracas, Venezuela
• Leopoldo Eduardo López, Chacao, Venezuela


ASIA
• Han Zheng, Shanghai, China
• Zhang Guangning, Guangzhou, China
• C M Sheila Dikshit, Delhi, India
• Fauzi Bowo, Jakarta, Indonesia
• Mohammad Baqer Ghalibaf, Tehran, Iran
• Tadatoshi Akiba, Hiroshima, Japan
• Hiroshi Nakada, Yokohama, Japan
• Marides Fernando, Marikina City, Philippines
• Vladimir Gorodets, Novosibirsk, Russia
• Park Wan-soo, Changwon City, South Korea
• Kadir Topbas, Istanbul, Turkey


EUROPE
• Patrick Janssens, Antwerp, Belgium
• Boiko Borisov, Sofia, Bulgaria
• Eleni Mavrou, Nicosia, Cyprus
• Bertrand Delanoë, Paris, France
• Pierre Albertini, Rouen, France
• Jens Böhrnsen, Bremen, Germany
• Ulrich Maly, Nürnberg, Germany
• Wolfgang Schuster, Stuttgart, Germany
• Kyriakos Virvidakis, Chania, Greece
• Sergio Cofferati, Bologna, Italy
• Walter Veltroni, Rome, Italy
• Rafal Dutkiewicz, Wroclaw, Poland
• Rosa Aguilar, Cordoba, Spain
• Göran Johansson, Gothenburg, Sweden
• Elmar Ledergerber, Zurich, Switzerland