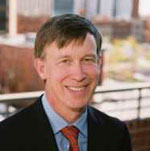 John Hickenlooper, Mayor of Denver




FRONT PAGE
About us

The 2010 results
The 2010 project
The 2010 finalists
Code of Ethics
The World Mayor Prize
The 2008 results
The 2008 project
The 2008 finalists
The World Mayor Award

The 2006 results
Methodology
The 2006 finalists
The World Mayor Award
Dora Bakoyannis congratulates John So

With Mayor of Amsterdam
With Mayor of Harrisburg
With Mayor of Melbourne
With Mayor of St Etienne

Mayor of Amsterdam
Mayor of Antananarivo
Mayor of Augsburg
Mayor of Denver
Mayor of Dubrovnik
Mayor of Harrisburg
Mayor of Makati City
Mayor of Melbourne
Mayor of St Etienne
Mayor of Valencia

On Mayor of Amsterdam
On Mayor of Antananarivo
On Mayor of Augsburg
On Mayor of Bangalore
On Mayor of Belo Horizonte
On Mayor of Denver
On Mayor of Dubrovnik
On Mayor of Harrisburg
On Mayor of Houston
On Mayor of Istanbul
On Mayor of Makati City
On Mayor of Melbourne
On Mayor of Mulhouse
On Mayor of New Orleans
On Mayor of New York
On Mayor of Phnom Penh
On Mayor of Sofia
On Mayor of St Etienne
On Mayor of Taipei
On Mayor of Toronto
On Mayor of Valencia (VE)

By Mayor of Amsterdam
By Mayor of Augsburg
By Mayor of Belo Horizonte
By Mayor of Dubrovnik
By Mayor of Makati City
By Mayor of Melbourne
By Mayor of Valencia

The 2005 results
Contest methodology
List of finalists
Winning mayors write
Mayor Rama writes - Mayor Bakoyannis replies

The 2004 contest
List of all 2004 finalists
Edi Rama wins 2004 award
People ask - Edi Rama replies

Front Page
Site Search
About City Mayors

Comments in support of
John Hickenlooper
Mayor of Denver (USA)
The finalists for the 2006 World Mayor Award were chosen on the number of votes received as well as on the persuasiveness and conviction of supporting statements. Below we publish an representative selection of comments received about the mayor.

Comment: Mayor Hickenlooper has brought a sense of fresh energy and optimism to the citizens of Denver. He is truly a citizen's Mayor and has tackled the basic issues of city governance (transportation, education, parking meters, utilities) but has also boldly pushed his City to tackle the unpopular issues of homelessness. In his short time as Mayor, he has created terrific and inspirational models of governance for other cities to follow.

Comment: John is both personable and professional. He has succeeded in the political arena by staying true to his values as a businessman: ethics and integrity, and a top-notch product. Instead of sliding into the typical partisan mud-slinging, John has been a force for unity and strength in Denver. He will represent the world's mayors very well if awarded this honor.

Comment: Mayor John Hickenlooper is the best Mayor our city has had in years. He's focused on the important issues. His 10-year plan to end homelessness is only one out of many. Four more years for Mayor Hickenlooper!

Comment: John Hickenlooper speaks volumes about America's next political generation which understands the fusion between helping thousands of homeless people find housing and jobs and at the same time working hard to building a pro growth business climate for small entrepreneurs - who are the cornerstone of creating jobs and opportunities.

Comment: Mayor Hickenlooper epitomizes how a true politician should and can work -- visible, acting with a responsible conscience, committed, articulate, ethical, fiscally responsible and not afraid to challenge the status quo. Having someone in office with an entrepreneurial spirit and business acumen is testimony that politicians can be effective and responsible for representing what democracy should and can be.

Comment: Hickenlooper has done wonders for lifting Denver's reputation on a national and international level. He has brought an unprecedented amount of new business to the city, as well as tourists, while simultaneously lifting cultural awareness. His continued dedication to excellence (and down-to-earth, approachable personality) has been invaluable to the city of Denver.

Comment: As a former city employeee I know first-hand the vision and leadership of Mayor Hickenlooper. He has a clear sense of priorities to lead the city and is not afraid of making hard choices to advance his progressive agenda.

Comment: Mayor Hickenlooper has the interests of the people at heart who call the metroplex home. Not just those who are taxpayers but the less fortunate as well. Those who have been displaced from society's mainstream and are actively seeking to re-enter, our homeless population. He's unveiled a comprehensive 10-year plan that calls for the city, non-profits, human services providers and congregations to partner together to impact and greatly reduce if not eliminate homelessness in our communities. The citizens of Denver know they have a mayor who cares. When you go downtown you will still hear people discussing the burden he took off of the shoulders of those who shop and dine in the lower downtown area bringing revenue into the city and depend on metered parking. He lowered the rate and made Sunday's free - that's good business. The city of Denver has flourished under his thoughtful leadership.

Comment: I am from Denver. Mayor Hickenlooper is truly a great mayor with the interest of the city in mind, not bogged down with partisan politics as many do. He is a visionary with clear strategic thinking that is manifested in several ambitious plans like transportation, focused smart growth for the city or creating a world-class cultural and arts community that in turn helps to grow the economy.

Comment: John Hickenlooper is a great mayor who makes you feel like you are part of the process. He isn't afraid to push the limits to help the city succeed and grow while building a sustainable system. Really brings out the best in the City and people invovled. He has the ability to solve problems in ways that all parties involved are happy with. I am very proud to have him as the Mayer of Denver.

Comment: I have personally worked with Mayor Hickenlooper and his staff in years past. I believe he is one of the most down to earth and in touch with the people person I have ever had the pleasure to meet.

Comment: Mayor John Hickenlooper has pulled the city out of near bankruptcy, embarked upon a major administrative taskforce to end homelessness and squalor in our city and the suburban metropolitan areas, and doing so by not raising taxed or encroachment through impingement domain and seizures of properties. In doing these things he also showed his intent to continue his administration by passing on the gubernatorial race this summer, which he could have won with the popularity of his record in office, shows to date.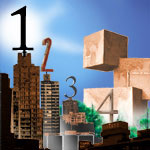 More than 100,000 citizens from around the world have taken part in the 2006 World Mayor Project.






AFRICA
• Mayor of Antananarivo, Madagascar
• Mayor of Johannesburg, South Africa
• Mayor of Maputo, Mozambique
• Mayor of Tunis, Tunisia

NORTH AMERICA
• Mayor of Calgary, Canada
• Mayor of London, Canada
• Mayor of Toronto, Canada
• Mayor of Denver, USA
• Mayor of Harrisburg, USA
• Mayor of Houston, USA
• Mayor of New Orleans, USA
• Mayor of New York City, USA
• Mayor of Portland, USA
• Mayor of Seattle, USA

SOUTH AMERICA
• Mayor of Belo Horizonte, Brazil
• Mayor of Curitiba, Brazil
• Mayor of Bogota, Colombia
• Mayor of Quito, Ecuador
• Mayor of San José de Mayo, Uruguay
• Mayor of Valencia, Venezuela

ASIA
• Mayor of Phnom Penh, Cambodia
• Mayor of Chengdu, China
• Mayor of Shanghai, China
• Mayor of Bangalore, India
• Mayor of Jaipur, India
• Mayor of Rishon-LeZion, Israel
• Mayor of Tokyo, Japan
• Mayor of Nablus, Palestine
• Mayor of Angeles City, Philippines
• Mayor of Makati City, Philippines
• Mayor of Taipei, Taiwan
• Mayor of Istanbul, Turkey

AUSTRALASIA
• Mayor of Melbourne, Australia
• Mayor of Wellington, New Zealand

EUROPE
• Mayor of Sofia, Bulgaria
• Mayor of Dubrovnik, Croatia
• Mayor of Mulhouse, France
• Mayor of St Etienne, France
• Mayor of Augsburg, Germany
• Mayor of Bonn, Germany
• Mayor of Potsdam, Germany
• Mayor of Bologna, Italy
• Mayor of Luxembourg City, Luxembourg
• Mayor of Amsterdam, The Netherlands
• Mayor of Porto, Portugal
• Mayor of Oradea, Romania
• Mayor of Zaragoza, Spain
• Mayor of Valencia, Spain
• Mayor of Zurich, Switzerland
• Mayor of Middlesbrough, UK