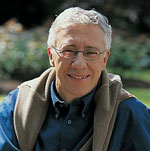 Michel Thiollière, Mayor of St Etienne, nominated for the 2006 World Mayor Award




FRONT PAGE
About us

The 2010 results
The 2010 project
The 2010 finalists
Code of Ethics
The World Mayor Prize
The 2008 results
The 2008 project
The 2008 finalists
The World Mayor Award

The 2006 results
Methodology
The 2006 finalists
The World Mayor Award
Dora Bakoyannis congratulates John So

With Mayor of Amsterdam
With Mayor of Harrisburg
With Mayor of Melbourne
With Mayor of St Etienne

Mayor of Amsterdam
Mayor of Antananarivo
Mayor of Augsburg
Mayor of Denver
Mayor of Dubrovnik
Mayor of Harrisburg
Mayor of Makati City
Mayor of Melbourne
Mayor of St Etienne
Mayor of Valencia

On Mayor of Amsterdam
On Mayor of Antananarivo
On Mayor of Augsburg
On Mayor of Bangalore
On Mayor of Belo Horizonte
On Mayor of Denver
On Mayor of Dubrovnik
On Mayor of Harrisburg
On Mayor of Houston
On Mayor of Istanbul
On Mayor of Makati City
On Mayor of Melbourne
On Mayor of Mulhouse
On Mayor of New Orleans
On Mayor of New York
On Mayor of Phnom Penh
On Mayor of Sofia
On Mayor of St Etienne
On Mayor of Taipei
On Mayor of Toronto
On Mayor of Valencia (VE)

By Mayor of Amsterdam
By Mayor of Augsburg
By Mayor of Belo Horizonte
By Mayor of Dubrovnik
By Mayor of Makati City
By Mayor of Melbourne
By Mayor of Valencia

The 2005 results
Contest methodology
List of finalists
Winning mayors write
Mayor Rama writes - Mayor Bakoyannis replies

The 2004 contest
List of all 2004 finalists
Edi Rama wins 2004 award
People ask - Edi Rama replies

Front Page
Site Search
About City Mayors

Michel Thiollière
Mayor of St Etienne, France
After becoming Mayor of Saint-Etienne and President of its Urban Community (a federation that includes 43 districts and almost 400,000 inhabitants) Michel Thiollière lost no time in launching a major urban renewal project. This would go on to profoundly change the face of the city, allowing both its service sector and cultural and architectural assets to assume their full potential.

The city has been marked by the upheavals caused by 200 years of industrial revolution. It has also suffered the effects of crises in the mining and metalworking industries. Against this background, Michel Thiollière's optimistic style has shone through - often contrary to the local mood. On assuming office he quickly set in motion his restructuring plans, making his imprint as a visionary, or more simply as somebody with the capacity to shape the future.

His action has been based upon major projects to improve the structural fabric of the town and to give it the means to expand and develop. In all of this, initiatives to boost the arts as a vehicle for development as well as social cohesion were not forgotten. Today a number of major projects are helping to transform the image and influence of Saint-Etienne and its surrounding area.

The underlying objective of the renovation and construction that is going on is to combine the charm and nostalgia of the past with a modern, attractive environment while maintaining a healthy balance between respect for people as individuals and administering the community as a whole.

One major guiding theme has emerged from it all - the Saint-Etienne Métropole Design. Saint-Etienne and its urban area can draw upon a strong tradition in the industrial and artistic fields, combining cultural creativity and technological innovation. One of its objectives is the Cité du Design (Design Village).

This strategy is based upon the existence of a thriving cultural scene including the presence of the Museum of Modern Art, which houses France's leading modern art collection outside Paris, the International Biennial Design Festival, and famous sites such as the Le Corbusier site in Firminy and the proposed first Zenith music and cultural centre of the Rhône-Alpes. Named in 2000 as a Town of Art and History, Saint-Etienne is today a candidate for the status of a European Culture Capital in 2013.

Michel Thiollière has a unique style, displaying a high degree of determination and openness, whether concerning people, other French regions or the international scene. He daily demonstrates his ability to unite people around an idea, regardless of their political viewpoints.

His commitment to innovation and creativity has also attracted some of the greatest names in contemporary architecture, including Fumihiko Maki (now working on a vast urban renewal project in the town centre) and Sir Norman Foster (currently designing the future Zenith entertainment venue).

In addition to his willingness to listen and to engage in dialogue, he also possesses the ability to inspire confidence and faith in the town and in its inhabitants. He is politically courageous, determined and demanding. But he is also careful to explain each of his ideas in detail in order to ensure their success. Michel Thiollière firmly believes that Saint-Etienne now stands at the crossroads, and that thanks to clear vision and much long-term work the city can finally make the transition it so desperately needs.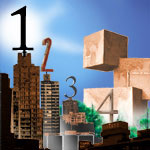 The results of World Mayor 2006 were announced on 5 December






AFRICA
• Mayor of Antananarivo, Madagascar
• Mayor of Johannesburg, South Africa
• Mayor of Maputo, Mozambique
• Mayor of Tunis, Tunisia

NORTH AMERICA
• Mayor of Calgary, Canada
• Mayor of London, Canada
• Mayor of Toronto, Canada
• Mayor of Denver, USA
• Mayor of Harrisburg, USA
• Mayor of Houston, USA
• Mayor of New Orleans, USA
• Mayor of New York City, USA
• Mayor of Portland, USA
• Mayor of Seattle, USA

SOUTH AMERICA
• Mayor of Belo Horizonte, Brazil
• Mayor of Curitiba, Brazil
• Mayor of Bogota, Colombia
• Mayor of Quito, Ecuador
• Mayor of San José de Mayo, Uruguay
• Mayor of Valencia, Venezuela

ASIA
• Mayor of Phnom Penh, Cambodia
• Mayor of Chengdu, China
• Mayor of Shanghai, China
• Mayor of Bangalore, India
• Mayor of Jaipur, India
• Mayor of Rishon-LeZion, Israel
• Mayor of Tokyo, Japan
• Mayor of Nablus, Palestine
• Mayor of Angeles City, Philippines
• Mayor of Makati City, Philippines
• Mayor of Taipei, Taiwan
• Mayor of Istanbul, Turkey

AUSTRALASIA
• Mayor of Melbourne, Australia
• Mayor of Wellington, New Zealand

EUROPE
• Mayor of Sofia, Bulgaria
• Mayor of Dubrovnik, Croatia
• Mayor of Mulhouse, France
• Mayor of St Etienne, France
• Mayor of Augsburg, Germany
• Mayor of Bonn, Germany
• Mayor of Potsdam, Germany
• Mayor of Bologna, Italy
• Mayor of Luxembourg City, Luxembourg
• Mayor of Amsterdam, The Netherlands
• Mayor of Porto, Portugal
• Mayor of Oradea, Romania
• Mayor of Zaragoza, Spain
• Mayor of Valencia, Spain
• Mayor of Zurich, Switzerland
• Mayor of Middlesbrough, UK