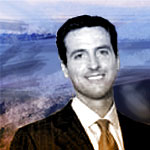 Gavin Newsom, Mayor of San Francisco, ranked fifth in World Mayor 2005



FRONT PAGE
About us

The 2010 results
The 2010 project
The 2010 finalists
Code of Ethics
The World Mayor Prize
The 2008 results
The 2008 project
The 2008 finalists
The World Mayor Award

The 2006 results
Methodology
The 2006 finalists
The World Mayor Award

The 2005 results
Contest methodology
List of finalists
The World Mayor Award
Mayor Rama writes - Mayor Bakoyannis replies
Winning mayors write

Mayor of Athens
Mayor of Guatemala City
Mayor of Mississauga
Mayor of San Fernando
Mayor of San Francisco

Mayor of Athens
Mayor of Guatemala City
Mayor of Mississauga
Mayor of San Fernando
Mayor of Vienna

Comments on finalists from The Americas
Comments on finalists from Europe
Comments on finalists from Asia, Australia and Africa
Mayor of Addis Ababa
Mayor of Antananariva
Mayor of Athens
Mayor of Atlanta
Mayor of Belo Horizonte
Mayor of Bonn
Mayor of Guatemala City
Mayor of Karachi
Mayor of London
Mayor of Melbourne
Mayor of Mississauga
Mayor of Rio de Janeiro
Mayor of Rome
Mayor of San Fernando
Mayor of San Francisco
Mayor of Toronto
Mayor of Vancouver
Mayor of Vienna

Mayor of Addis Ababa
Mayor of Antananarivo
Mayor of Athens
Mayor of Belo Horizonte
Mayor of Bonn
Mayor of Ekaterinburg
Mayor of Guatemala City
Mayor of Innsbruck
Mayor of Karachi
Mayor of Kiev
Mayor of Melbourne
Mayor of Mississauga
Mayor of Munich
Mayor of Rhodes
Mayor of Rome
Mayor of Tshwane
Mayor of Vienna

The 2004 contest
List of all 2004 finalists
Edi Rama wins 2004 award
People ask - Edi Rama replies
Why we voted for the Mayor of Tirana
Why we voted for the Mayor of Mexico City
History of Tirana

Front Page
Site Search
About us
Gavin Newsom
Mayor of San Francisco
By Andrew Stevens, Political Editor
Within months of assuming office as Mayor in January 2004, San Francisco's Gavin Newsom threw himself into one of the most contentious and divisive issues in US politics by using his administration to bring about same-sex marriages in the Californian city long known for its tolerant surroundings. However, the 37-year old Democrat's city administration is merely the latest in a line of colourful officeholders since the city's arrival as an infamous centre of counter-culture.

The mayoralty of Democrat Dianne Feinstein (now a US Senator) during the 1980s is best remembered for her planning policies which saw an increase in the number of high-rise buildings that altered the city skyline substantially, overseeing the transition from 1960s Haight-Ashbury radicalism to the city's 1990s short-lived heyday as dot.com enterprise capital.

Feinstein's predecessor as Mayor was Democrat George Moscone, who was assassinated in office in 1978 by Dan White, a conservative member of the city's Board of Supervisors. A year earlier Moscone had survived an attempted recall vote by the supporters of defeated mayoral candidate John Barbagelata and his business interests. The election of Harvey Milk, the city's most prominent gay politician, to the Board of Supervisors that year led to frequent clashes on the board, mostly between him and White. White resigned from the board in protest at the easing of restrictions on gays in public employment and on the day of the Mayor's appointment to the vacant seat, assasinated both the Mayor and Board of Supervisors President Harvey Milk. White then mounted the infamous 'Twinkie Defence' at his trial, with his lawyers arguing that the sugar in 'Twinkie' sweets had led the otherwise diet conscious defendant to murder his opponents out of depression.

Having done so, White was acquitted of murder and sentenced for the lesser offence of manslaughter, though he later committed suicide after being granted parole. The case is significant as the issues of partisanship, lesbian and gay equality and corruption in the city's police force were never fully resolved at the time and it casts a dark shadow over municipal politics there to this day.

When Willie Brown (also a Democrat) stood down in 2003 after two terms of office as the city's first African-American Mayor, the race for the mayoralty was left divided on the question of one candidate's alleged links to 'big business'. The run-off between Democrat Gavin Newsom and the Green Party's Matt Gonzalez (known in the local press as the 'socialist stud'), both young members of the Board of Supervisors, saw Newsom elected on 53 per cent of the vote, but only after high profile endorsements from Bill Clinton, Al Gore and Jesse Jackson and a campaign that outspent his opponent 10-1. Gonzalez's sole celebrity endorser, Oscar-winning documentary maker Michael Moore, painted Newsom as 'a Republican masquerading as a Democrat' and along with the Greens tried to draw attention to his big business credentials. As the son of a judge and the scion of the state's Democrat establishment on the city party's moderate wing, Newsom's support from big business would never be in doubt. Yet his own business career was substantially more modest than that painted, with a string of medium-sized firms set up after his graduation from Santa Clara University with a BA in Political Science. Furthermore, his childhood was far from idyllic as the second child in a one parent family with his mother working three jobs to support them and his college education was financed by a baseball scholarship. The Mayor's private life has raised some eyebrows of late. In 2001, Newsom was married to Kimberley Guilfoyle, a legal analyst, but the couple's relationship broke down in 2005 due to her career being in New York.

If the citizens of San Francisco expected a conventional, if young, telegenic Democrat in hock to so-called big business interests to prove a bland Mayor in office then subsequent events were to prove revelatory to say the least. Shortly after assuming office, Newsom insitituted a policy of allowing same-sex marriages in the city, long known for its high concentration of gay communities and generally regarded as the gay capital of the US. The policy initially allowed a number of couples to conduct same-sex marriages, which are increasily commonplace in a number of European countries, though it was later successfully challenged in the courts. However, the issue did not fade from prominence as it featured heavily in the US Presidential election of 2004, which the Bush campaign sought to taint the Democratic nominee by association. This has now opened up a rift in the California Democrats over whether or not it was prudent to pursue such a radical policy in an election year and has also seen Newsom clash with New York Mayor Michael Bloomberg, who has voiced support for same-sex marriage while actioning the opposite in office.

Mayor Newsom would probably rather be remembered for his other policies, a major plank of which formed his programme for office when standing for mayor was the 'Care Not Cash' programme which sought to emulate Mayor Guiliani's measures to tackle homelessness in New York. His first year in office has also seen him appoint the city's first female fire and police chiefs. He has also taken an innovative approach to public management at City Hall, refocusing service delivery through the use of performance data systems and using improvements in liveability to generate extra tourism in the popular West Coast destination.

Newsom's profile over the past year has seen him emerge as one of most famous city mayors in the American system and therefore a national politician in his own right, which goes against expectation given his predecessor's own presence. While the city remains recognised across the world for its emblematic Golden Gate Bridge and cable car system, it can also rightly point to an enviable array of cultural heritage and amenities. This ranges from the Beat generation poets who congregated around the City Lights bookstore, through the 1967 Summer of Love immortalised by Scott McKenzie's eponymous song devoted to the city, its more corporate status as the headquarters of The Gap jeans company in more recent times, as well as the burgeoning IT industry in the 1990s. Its Hispanic and Chinese heritage remain important to this day. San Francisco is one of California's Charter Cities, whose code of governance is laid down in a separate city constitution rather than state law. The city's legislative function is vested in the 11-member Board of Supervisors, which since 2000 has been elected on a district (as opposed to 'at large') basis.


San Francisco boasts a unique mix of architecture including Victorian houses and skyscrapers (Photo: Aaron Logan)

Short history of
San Francisco
The City and County of San Francisco (2004 estimated population 744,230) is the fourth-largest city in the state of California. A consolidated city-county, mainland San Francisco is located on the tip of the San Francisco Peninsula. Insular San Francisco includes several islands in the San Francisco Bay and the Golden Gate Strait, notably Alcatraz, Treasure Island, and the Farallon Islands 27 miles offshore in the Pacific Ocean and also most of the privately owned Red Rock Island near the Richmond-San Rafael Bridge. (See Islands of San Francisco Bay)

The city is a focal point of the San Francisco Bay Area, and forms part of the greater San Jose-San Francisco-Oakland Combined Statistical Area (CSA), whose population is over 7 million. US census data show that San Francisco has the highest population density of any major US city aside from New York City.

The first Europeans to settle in San Francisco were the Spanish, in 1776. With the advent of the California gold rush in 1848 the city entered a period of rapid growth.

Devastated by the 1906 San Francisco earthquake, the city was quickly rebuilt. The phoenix on the city's flag represents San Francisco's 'rebirth' from the ashes of the fire that resulted from the quake. Long enjoying a bohemian reputation the city became a counterculture magnet in the second half of the 20th century. It was a centre of the dot-com boom and explosive growth of the internet at the end of the century.

San Francisco has unique characteristics when compared to other major cities in the US, including its steep rolling hills, an eclectic mix of architecture including both Victorian style houses and modern skyscrapers, and unmatched physical beauty, surrounded by the Pacific Ocean and San Francisco Bay. San Francisco's famous hallmarks include its cable cars and the Golden Gate Bridge, which are recognized worldwide. (Source: Wikipedia)