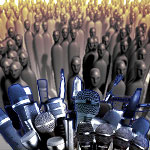 The annual World Mayor project aims to raise the profile of mayors worldwide as well as to honour those who have served their communities well and who have made contributions to the well-being of cities nationally and internationally. 2005 results




FRONT PAGE
About us

The 2010 results
The 2010 project
The 2010 finalists
Code of Ethics
The World Mayor Prize
The 2008 results
The 2008 project
The 2008 finalists
The World Mayor Award


The 2006 results
Methodology
The 2006 finalists
The World Mayor Award

The 2005 results
Contest methodology
List of finalists
Mayor Rama writes - Mayor Bakoyannis replies
The World Mayor Award

Mayor of Athens
Mayor of Guatemala City
Mayor of Mississauga
Mayor of San Fernando
Mayor of San Francisco

Mayor of Athens
Mayor of Guatemala City
Mayor of Mississauga
Mayor of San Fernando
Mayor of Vienna

Comments on finalists from The Americas
Comments on finalists from Europe
Comments on finalists from Asia, Australia and Africa
Comments on Addis Ababa
Comments on Antananariva
Comments on Athens
Comments on Atlanta
Comments on Belo Horizonte
Comments on Bonn
Comments on Guatemala City
Comments on Karachi
Comments on London
Comments on Melbourne
Comments on Mississauga
Comments on Rio de Janeiro
Comments on Rome
Comments on San Fernando
Comments on San Francisco
Comments on Toronto
Comments on Vancouver
Comments on Vienna

Mayor of Addis Ababa
Mayor of Antananarivo
Mayor of Athens
Mayor of Belo Horizonte
Mayor of Bonn
Mayor of Ekaterinburg
Mayor of Guatemala City
Mayor of Innsbruck
Mayor of Karachi
Mayor of Kiev
Mayor of Melbourne
Mayor of Mississauga
Mayor of Munich
Mayor of Rhodes
Mayor of Rome
Mayor of Tshwane
Mayor of Vienna

The 2004 contest
List of all 2004 finalists
Edi Rama wins 2004 award
People ask - Edi Rama replies
Why we voted for the Mayor of Tirana
Why we voted for the Mayor of Mexico City
History of Tirana

Front Page
Site Search
About City Mayors
Comments in support of
Ken Livingstone
Mayor of London (UK)
The top 10 mayors in World Mayor 2005 were selected equally on the number of votes received and the quality and conviction of supporting statements. Below we publish an edited selection of comments received in support of Ken Livingstone - Mayor of London (UK).

Comment: Ken Livingstone presides over one of the great world cities and is in tune with its diverse, multicultural, multilingual and multi-faith society in a very down to earth and approachable style. He is also not afraid to speak his mind on the great issues of our time, including issues of political, economic, religious and cultural importance. He is a man and mayor of the people.

Comment: Ken Livingstone has been remarkable for London. He has given a very precise focus on Local Government issues and he has raised the profile of the City. He has been a very succesful Mayor, strong enough to stand up to National Government, with resolve to deal with problems in a way that has gained respect.

Comment: Ken Livingstone has achieved much in his terms of office: firstly he struggled to be elected against his own party, but rose above itenecine party politics to represent all Londoners in attempting to deal with the major problems of a world city, particularly housing and transport. He is able to maintain a radical agenda but not at the cost of the economic vitality of London.

Comment: Ken Livingstone leads by example, as we saw in his response to the London bombings in July. His determination in solving London's transport crisis should serve as inspiration for many cities globally facing gridlock and pollution. There is a better way if we have the courage of our convictions and Ken Livingston is testament to this.

Comment: From his leadership of the GLC in the 1980s to Mayor of London in the 21st Century, Ken has always demonstrated a love for his city which motivates his actions.

Comment: Mayor Ken Livingstone is the first ever directly elected Mayor of the UK. Elected in 2000, Mayor Ken Livingstone, with the backdrop of public support defied the Prime Minister and the ruling Labour government to run as an Independent, and thus defeating the government's own candidate. He worked quickly to build on the enormous advantages and opportunities of London to build a sound infrastructure, restoring confidence in transport, policing and London's economy. With the most disadvantage at the heart of his policies he has never compromised on contraversial policies such as the introduction of London's Congestion Charge and a 50% affordable housing policy in planning applications. He has built tremendous networks and partnerships with communities, business and the public sector and won the support of the Prime Minister and the ruling Labour Government who backed down and recognised his achievements for London. In 2004 as an official Labour candidate he secured a 2nd term in office and led the City to its historic London 2012 Olympic victory. Yet one day after the announcement of that victory when the City awoke to the London terrorist bombings, he demonstrated significant leadership in enabling the City to stand united to defeat terroism. His leadership and command of the Cities infrastructure demonstrated the work that he has achieved in such a short space of time after years of neglect and underinvestment, to bring together the structures that govern and protect a City to enable all of its citizens and visitors alike to benefit and contribute to its growth and development. Thus Mayor Ken Livingstone is deserving of the award of World Mayor 2005.

Comment: God bless 'Red Ken' for riding the tube after the attacks. A mayor has to prove it to the people at the ground level-- and this one did. He really cares about the people of his city.

Comment: Despite the criticisms that Mr Livingstone gets in the press and from British citizens, he is a truly remarkable figure. A Londoner through and through, one minute at a charity fund-raising event in local Somali community, the next in a political meeting, he is firm, eloquent and serious. I respect him for his determination, and most of all for the cultural opportunities which, thanks to him, London hosts. His strength and compassion after the London bombings, were admirable, as he made clear that not only did the bombings bring Londoners together even more, but also that London will not succumb.

Mr Livingstone is quite simply my favourite Mayor across the 5 continents, and the world's finest in my humble opinion. His extraordinary achievements for the continued improvement of London is truly remarkable - be it in terms of economic growth, regional stability, and the proven success of a stable multicultural cosmopolitan community working together.

Big Up for the excellent results on new traffic congestion levels in London (who would have thought he would have been RE-ELECTED by those who have to pay £8 per DAY to get to London by car?), and of course, for London's EPIC success in the 2012 Olympic bid.

I firmly believe that it is now time to get him nominated on the Queen's honours list for a knighthood! We love you Ken!! Keep up the ingenious work. From a very happy Londoner.

Comment: Ken Livingstone is the world's best mayor. He is passionate, intelligent, strategic, and brave. In spite of those who care about promoting war, Livingstone celebrates and improves the lives of all the people in his city-- and promotes similar tolerant and visionary thinking for other mayors around the world.

Comment: Ken is a real Londoner, and has done a fantastic job. His stirring words on 7 July confirmed him as being completely in touch with Londoners.

Comment: The Mayor has introduced new bus fleets that have reduced waiting times and increased passenger comfort. He has improved the environment, both in terms of pollution and the appearance of the city. For example, many pavements and roads have been resurfaced, and traffic lights, signs and rails replaced, giving the city an appearance of cleanliness and modernity.

Comment: Ken Livingstone has consistently and courageously resisted harassment by groups that consider themselves special. He is a bulwark against fascism and foreign influence. He has kept alive the true values of the British Labour Party. He has made life better for Londoners.

Comment: The London Mayor has done a great job with transport in London. The network is more integrated than ever and more people are using public transport. The congestion charge is the best thing that has ever happened to London's traffic

Comment: He's got very little power due to the way our system is set up, but he's been a great figurehead - championing multiculturalism and fairness across the capital.

Comment: The Mayor is striving to make London a sustainable metropolis.

Comment: The Mayor has increased job growth and economic output of London for years. The population has grown steadily under his tenure. He has worked hard for London in order to secure the 2012 Olympics.

Comment: I nominate the Mayor for improving transport, reducing congestion, being popular, and doing what he believes is best for the people of London.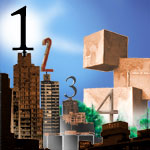 Each year the most outstanding mayor is presented with the World Mayor Award. In 2004 the Award was won by Edi Rama, Mayor of Tirana. Dora Bakoyannis, Mayor of Athens, is the winner of the 2005 World Mayor Award. 2005 results






AFRICA
• Mayor of Addis Ababa, Ethiopia
• Mayor of Antananarivo, Madagascar
• Mayor of Pretoria (Tshwane), South Africa

THE AMERICAS
• Mayor of Buenos Aires, Argentina
• Mayor of Belo Horizonte, Brazil
• Mayor of Rio de Janeiro, Brazil
• Mayor of Mississauga, Canada
• Mayor of Montreal, Canada
• Mayor of Toronto, Canada
• Mayor of Vancouver, Canada
• Mayor of Guatemala City, Guatemala
• Mayor of Mexico City, Mexico
• Mayor of Akron, USA
• Mayor of Atlanta, USA
• Mayor of Baltimore, USA
• Mayor of Charleston, USA
• Mayor of Chicago, USA
• Mayor of New York City, USA
• Mayor of San Francisco, USA
• Mayor of Seattle, USA
• Mayor of Tinley Park, USA
• Mayor of Washington DC, USA

ASIA
• Mayor of Beijing, China
• Mayor of Shanghai, China
• Mayor of Tehran, Iran
• Mayor of Hiroshima, Japan
• Mayor of Kitakyushu, Japan
• Mayor of Karachi, Pakistan
• Mayor of San Fernando, Philippines
• Mayor of Taipei, Taiwan
• Mayor of Istanbul, Turkey

AUSTRALIA
• Mayor of Melbourne, Australia
• Mayor of Auckland, New Zealand

EUROPE
• Mayor of Innsbruck, Austria
• Mayor of Vienna, Austria
• Mayor of Grenoble, France
• Mayor of Lyon, France
• Mayor of Paris, France
• Mayor of Strasbourg, France
• Mayor of Berlin, Germany
• Mayor of Bonn, Germany
• Mayor of Düsseldorf, Germany
• Mayor of Frankfurt, Germany
• Mayor of Hannover, Germany
• Mayor of Leipzig, Germany
• Mayor of Munich, Germany
• Mayor of Stuttgart, Germany
• Mayor of Athens, Greece
• Mayor of Rhodes, Greece
• Mayor of Budapest, Hungary
• Mayor of Rome, Italy
• Mayor of Turin, Italy
• Mayor of Venice, Italy
• Mayor of Vilnius, Lithuania
• Mayor of Skopje, Macedonia
• Mayor of Tilburg, Netherlands
• Mayor of Lublin, Poland
• Mayor of Ekaterinburg, Russia
• Mayor of Moscow, Russia
• Mayor of Madrid, Spain
• Mayor of Saragossa, Spain
• Mayor of Stockholm, Sweden
• Mayor of Hartlepool, UK
• Mayor of London, UK
• Mayor of Kiev, Ukraine

More details on finalists