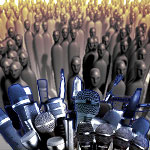 The annual World Mayor project aims to raise the profile of mayors worldwide as well as to honour those who have served their communities well and who have made contributions to the well-being of cities nationally and internationally. 2005 results




FRONT PAGE
About us

The 2010 results
The 2010 project
The 2010 finalists
Code of Ethics
The World Mayor Prize
The 2008 results
The 2008 project
The 2008 finalists
The World Mayor Award


The 2006 results
Methodology
The 2006 finalists
The World Mayor Award

The 2005 results
Contest methodology
List of finalists
Mayor Rama writes - Mayor Bakoyannis replies
The World Mayor Award

Mayor of Athens
Mayor of Guatemala City
Mayor of Mississauga
Mayor of San Fernando
Mayor of San Francisco

Mayor of Athens
Mayor of Guatemala City
Mayor of Mississauga
Mayor of San Fernando
Mayor of Vienna

Comments on finalists from The Americas
Comments on finalists from Europe
Comments on finalists from Asia, Australia and Africa
Comments on Addis Ababa
Comments on Antananariva
Comments on Athens
Comments on Atlanta
Comments on Belo Horizonte
Comments on Bonn
Comments on Guatemala City
Comments on Karachi
Comments on London
Comments on Melbourne
Comments on Mississauga
Comments on Rio de Janeiro
Comments on Rome
Comments on San Fernando
Comments on San Francisco
Comments on Toronto
Comments on Vancouver
Comments on Vienna

Mayor of Addis Ababa
Mayor of Antananarivo
Mayor of Athens
Mayor of Belo Horizonte
Mayor of Bonn
Mayor of Ekaterinburg
Mayor of Guatemala City
Mayor of Innsbruck
Mayor of Karachi
Mayor of Kiev
Mayor of Melbourne
Mayor of Mississauga
Mayor of Munich
Mayor of Rhodes
Mayor of Rome
Mayor of Tshwane
Mayor of Vienna

The 2004 contest
List of all 2004 finalists
Edi Rama wins 2004 award
People ask - Edi Rama replies
Why we voted for the Mayor of Tirana
Why we voted for the Mayor of Mexico City
History of Tirana

Front Page
Site Search
About City Mayors
Comments in support of
Dr Michael Häupl
Mayor of Vienna (Austria)
The top 10 mayors in World Mayor 2005 were selected equally on the number of votes received and the quality and conviction of supporting statements. Below we publish an edited selection of comments received in support of Dr Michael Häupl - Mayor of Vienna (Austria).

Comment: Mayor Häupl is a visionary, a strategist and a very able politician. He possesses the utmost social competence I have ever seen. I have never experienced such a perfect quality of life as I did in Vienna. I can say that, because I also lived abroad, in Washington DC, for some years. Washington is a great city but there the system lacks social support for individuals.

Comment: Mr Häupl is the best Mayor because he made and makes Vienna a lively and international city where everybody - old or young, men or women, ... loves to live because there are enough jobs, enough recreation areas, events, theatres and its a secure city at any time, day or night

Comment: As an 82-year old citizen of Vienna, I want to thank the Mayor for creating a community where elderly people feel safe and are well looked after.

Comment: My English is not very good, but I was one year in Vienna to study. Personally Vienna it's my favourite city because the political work by the mayor is the right way. I read the mission paper and think that his strategy is very good

Comment: He stands for fair access to medical services, independent of the wealth of the patient.

Comment: I choose Mr. Michael Häupl, Mayor of Vienna, because it is obvious that he really loves our city. Vienna has one of the highest approval rates and a high standard of living. A fact which Mayor Häupl is mainly responsible for. His commitment to work for all of Vienna's residents and to make Vienna a decent place for all people is tremendous and respectable.

Comment: He supports the biggest AIDS fundraising event in Europe and opens the door of city hall for this big party! That shows that Vienna is a modern and tolerant city for everyone!

Comment: I believe Mr Haeupl and his staff have done a great job in making and maintaining Vienna what it is today: a great city to be and live in; a beautiful metropolis, harmonious, very culture-oriented, friendly and tolerant. The great architecture of the Habsburg time as well as the modern one, define a nice rendevous of historical and present. Vienna is a great place to visit at any time of the year: maybe a little cold in the winter, yet full of inviting Christmas markets. Spring is maybe the most beautiful season in this city as sidewalks are covered with colorful blossoms, endless tulips and narcises. The numerous parks are a wonderful place for an afternoon walk or weekend picnic. The Stadtpark (city park) grows carefully chosen roses of all kinds. When it comes to music, painting, theater, Vienna is without doubt one of the most cultural capitals of the world. Several opera-houses and theaters perform on a daily basis, musicals and a variety of concerts also. You will encounter numerous performers from around the globe giving concerts and shows in Vienna. Throughout the year you can attend free concerts in front of the City Hall (Rathaus) and other places too.

I myself am from Albania and have lived in Vienna for about one and a half years. I have visited a dozen of countries and live in New York City for four years now, yet Vienna remains one of my favorites. Located in central Europe, it has become the kind of place where Western and Eastern Europe meet at their best. A city full of students from across the globe, a nice mix of culinary traditions, musical tastes, a city in which there's no need for turnstiles at the subway entrances and a place where you can feel safe day and night, has behind it's beautiful panorama a successful team that is lead by a successful mayor.

In conclusion, I believe that the Mayor of Vienna has definitely played a major role in directing a team that makes Vienna one of the best places to be.

Comment: Mr. Häupl has made Vienna a modern city and made sure the city is an enjoyable place to live in.

Comment: Vienna is one of the safest capital cities in the world. Mr. Häupl has been in charge for the last ten years. Therefore he takes the credit for the great progress Vienna has made in terms of living conditions, infrastructure, the high level of social welfare and the variety of cultural life.

Comment: I have lived in many cities in different countries, including Vienna. Vienna is top in terms of quality of life. It is extremely well run, and the mayor and his team do everything to make it a pleasure for everybody, rich or poor, to live there.

Comment: The Mayor should win because he loves our town, keeps it safe and clean, as visitors from all over the world testify. He supports diversity and cultural experiments, which make Vienna the unique city it is.

Comment: The Mayor of the Austrian capital has become the country's champion of the elderly.

Comment: Michael Häupl is my choice for World Mayor 2005 because he is an active, friendly and humanist person. He is bringing the people of Vienna together unlike some other Austrian politician and political groups, which are trying to split Austrians into different colours and categories. For Michael Häupl all resident of Vienna, whatever their status, origin or colour, are equal resident of Vienna. Furthermore, Mr Häupl is paying utmost attention to the children and young people of Austria because they are the future of this country. This is why I think Mr Häupl deserves to win the 2005 World Mayor Award.

Comment: He is a friend of his city and its citizens, a real human being and an elder statesman in one person. He loves his city and the people living in it, as I do.

Comment: Mr Michael Häupl is the Mayor of the city with the best programm and infrastructure for children and youth.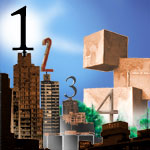 Each year the most outstanding mayor is presented with the World Mayor Award. In 2004 the Award was won by Edi Rama, Mayor of Tirana. Dora Bakoyannis, Mayor of Athens, is the winner of the 2005 World Mayor Award. 2005 results






AFRICA
• Mayor of Addis Ababa, Ethiopia
• Mayor of Antananarivo, Madagascar
• Mayor of Pretoria (Tshwane), South Africa

THE AMERICAS
• Mayor of Buenos Aires, Argentina
• Mayor of Belo Horizonte, Brazil
• Mayor of Rio de Janeiro, Brazil
• Mayor of Mississauga, Canada
• Mayor of Montreal, Canada
• Mayor of Toronto, Canada
• Mayor of Vancouver, Canada
• Mayor of Guatemala City, Guatemala
• Mayor of Mexico City, Mexico
• Mayor of Akron, USA
• Mayor of Atlanta, USA
• Mayor of Baltimore, USA
• Mayor of Charleston, USA
• Mayor of Chicago, USA
• Mayor of New York City, USA
• Mayor of San Francisco, USA
• Mayor of Seattle, USA
• Mayor of Tinley Park, USA
• Mayor of Washington DC, USA

ASIA
• Mayor of Beijing, China
• Mayor of Shanghai, China
• Mayor of Tehran, Iran
• Mayor of Hiroshima, Japan
• Mayor of Kitakyushu, Japan
• Mayor of Karachi, Pakistan
• Mayor of San Fernando, Philippines
• Mayor of Taipei, Taiwan
• Mayor of Istanbul, Turkey

AUSTRALIA
• Mayor of Melbourne, Australia
• Mayor of Auckland, New Zealand

EUROPE
• Mayor of Innsbruck, Austria
• Mayor of Vienna, Austria
• Mayor of Grenoble, France
• Mayor of Lyon, France
• Mayor of Paris, France
• Mayor of Strasbourg, France
• Mayor of Berlin, Germany
• Mayor of Bonn, Germany
• Mayor of Düsseldorf, Germany
• Mayor of Frankfurt, Germany
• Mayor of Hannover, Germany
• Mayor of Leipzig, Germany
• Mayor of Munich, Germany
• Mayor of Stuttgart, Germany
• Mayor of Athens, Greece
• Mayor of Rhodes, Greece
• Mayor of Budapest, Hungary
• Mayor of Rome, Italy
• Mayor of Turin, Italy
• Mayor of Venice, Italy
• Mayor of Vilnius, Lithuania
• Mayor of Skopje, Macedonia
• Mayor of Tilburg, Netherlands
• Mayor of Lublin, Poland
• Mayor of Ekaterinburg, Russia
• Mayor of Moscow, Russia
• Mayor of Madrid, Spain
• Mayor of Saragossa, Spain
• Mayor of Stockholm, Sweden
• Mayor of Hartlepool, UK
• Mayor of London, UK
• Mayor of Kiev, Ukraine

More details on finalists