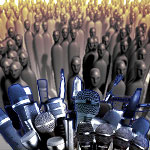 The annual World Mayor project aims to raise the profile of mayors worldwide as well as to honour those who have served their communities well and who have made contributions to the well-being of cities nationally and internationally. 2005 results




FRONT PAGE
About us

The 2010 results
The 2010 project
The 2010 finalists
Code of Ethics
The World Mayor Prize
The 2008 results
The 2008 project
The 2008 finalists
The World Mayor Award


The 2006 results
Methodology
The 2006 finalists
The World Mayor Award

The 2005 results
Contest methodology
List of finalists
Mayor Rama writes - Mayor Bakoyannis replies
The World Mayor Award

Mayor of Athens
Mayor of Guatemala City
Mayor of Mississauga
Mayor of San Fernando
Mayor of San Francisco

Mayor of Athens
Mayor of Guatemala City
Mayor of Mississauga
Mayor of San Fernando
Mayor of Vienna

Comments on finalists from The Americas
Comments on finalists from Europe
Comments on finalists from Asia, Australia and Africa
Comments on Addis Ababa
Comments on Antananariva
Comments on Athens
Comments on Atlanta
Comments on Belo Horizonte
Comments on Bonn
Comments on Guatemala City
Comments on Karachi
Comments on London
Comments on Melbourne
Comments on Mississauga
Comments on Rio de Janeiro
Comments on Rome
Comments on San Fernando
Comments on San Francisco
Comments on Toronto
Comments on Vancouver
Comments on Vienna

Mayor of Addis Ababa
Mayor of Antananarivo
Mayor of Athens
Mayor of Belo Horizonte
Mayor of Bonn
Mayor of Ekaterinburg
Mayor of Guatemala City
Mayor of Innsbruck
Mayor of Karachi
Mayor of Kiev
Mayor of Melbourne
Mayor of Mississauga
Mayor of Munich
Mayor of Rhodes
Mayor of Rome
Mayor of Tshwane
Mayor of Vienna

The 2004 contest
List of all 2004 finalists
Edi Rama wins 2004 award
People ask - Edi Rama replies
Why we voted for the Mayor of Tirana
Why we voted for the Mayor of Mexico City
History of Tirana

Front Page
Site Search
About City Mayors
Comments in support of
David Miller
Mayor of Toronto (Canada)
The top 10 mayors in World Mayor 2005 were selected equally on the number of votes received and the quality and conviction of supporting statements. Below we publish an edited selection of comments received in support of David Miller, Mayor of Toronto (Canada).

Comment: Mayor Miller has dealt with strikes and internal corruption admirably. He is now speaking out against violence and the use of illegal arms in our city as a rash of shootings paralyzes Toronto's citizens with fear. He is the best Mayor the city has had in my life time.

Comment: Mayor Miller has been faced with some dramatic challenges lately, yet he still continues to protect his people as best he can. I salute his dedication and courage.

Comment: David Miller is a a rare mayor, someone who genuinely cares about the well-being of his constituents and of the city he represents. He has brought much needed energy and persistence in his fight for Toronto to have more of a say in how it runs its affairs. He has brokered a deal with the provincial and federal governments that will see a revamped City of Toronto Act and the end of Toronto being treated like an irresponsible child. Furthermore, David Miller's focus on making Toronto an environmentally sustainable city should serve as an example to mayors all over the world, as much of the environmental problems that plague the world today emanate from urban areas.

Comment: David Miller is a great mayor, a great leader and a great man. He has provided great direction, and leadership for the municipal government in Toronto. He has also stepped beyond the responsibilities of his office, and has fought for human rights, supoprted various minority groups, and has personally touched many peoples lives. Thank you Mr. Miller!

Comment: The Hon. David Miller is a smart, caring, trustworthy politician, who has not elevated the politics of getting elected over the more important business of governing, wisely and well. He gives hope to those of us who still desire a devotion to service and statemanship in our leaders, not pure political idealogy. A practical visonary. Toronto is lucky to have him!

Comment: Mayor David Miller is a mayor with a big heart and a big dream. He is competent, has an ambitious plan for Toronto's renewal and with the great charm and competency he exudes, is making great headway for Torontonians within a short time-span. Love begets love. Mayor Miller loves his communities and churns the wheels of power to provide access and resources to communities that are in greatest need. Although the media is in the hands of the conservatives who try hard to give him bad publicity, Mayor Miller with his left idealogies is much loved by the people who support him wholeheartedly.

Comment: David Miller has the best interest of ordinary people next to his heart. He invites us to participate in decision-making, listens to us and works to do what is right for everyone, not just for now, but for the future.

Comment: The Mayor's done wonders for the city of Toronto! He's a progressive Mayor and he cares about the people of the city.

Comment: The Mayor of Toronto has an incredible vision to revitalize our city that is in recovery from a provincially mandated amalgamation. Since Mayor Miller took over, the city has been faced with SARS, and the blackout that plagued the north-eastern seaboard of North America. Most recently, the city was faced with a looming transit strike, which would have immobilized nearly two million daily riders. Mayor Miller made a last minute call to the union head and pleaded not to bring the city to a standstill. Because of everyone's huge respect for the Mayor, the strike was averted.

Quite simply, the Mayor balances out the need to revitalize the city but not at the expense of the citizens of Toronto or its social programs.

Comment: A great mayor who despite the various problems throughout the city (sanitation, violence, waterfront, police and race relations) he takes the time to listen to the people and tries to improve or change what has happened in the past for the betterment of Torontonians.

Comment: David Miller of Toronto Canada has proven himself to be a man of the people. He is out in the streets, seeing the conditions of our City and has taken action to address, homelessness, pollution. He is on a tv talk show regularly where people can call in to him and ask questions. He gives out his number and tells people to call him at the office to help alleviate a problem. He is a go to man and I think he is great.

Comment: The mayor loves the environment as much as the rest of us do.

Comment: The Mayor is a wonderful leader, trying to make Toronto a world class city. Making 'liveability' a priority - Miller's first move was to stop the construction of a bridge to an island adjacent to the downtown area. The Toronto Island's are a magical place and the bridge would have resulted in an expansion of an airport. Which in turn would have resulted in more noise, pollution, traffic, etc. in the downtown area. Toronto needs to protect and maintain it's remaining green spaces...Mayor Miller understands this.

Comment: The Mayor has brought energy, charisma, and honesty to all of the issues the city faces. He has worked on the biggest issue of the city: getting a better revenue arrangement for Toronto with the other levels of government. This may not be an exciting or sexy issue but he seems to know that it is THE vital one and has staked his career on it. THAT'S leadership!

Comment: David Miller has provided better treatment of the homeless and has instigated the creation of more social housing. He has also been leading the lobbying of the Federal Government for a new deal for cities to give local communities more political and economic autonomy.

Comment: David Miller is a refreshing figure in politics today in Toronto. He is selfless, caring, and involved in all aspects of life in Toronto. Many "Torontonians" feel that Mr Miller is making genuine efforts to restore Toronto to its past glory, and I feel that he is someone who would hold the title of "World Mayor" with honour, dignity, and respect.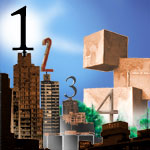 Each year the most outstanding mayor is presented with the World Mayor Award. In 2004 the Award was won by Edi Rama, Mayor of Tirana. Dora Bakoyannis, Mayor of Athens, is the winner of the 2005 World Mayor Award. 2005 results






AFRICA
• Mayor of Addis Ababa, Ethiopia
• Mayor of Antananarivo, Madagascar
• Mayor of Pretoria (Tshwane), South Africa

THE AMERICAS
• Mayor of Buenos Aires, Argentina
• Mayor of Belo Horizonte, Brazil
• Mayor of Rio de Janeiro, Brazil
• Mayor of Mississauga, Canada
• Mayor of Montreal, Canada
• Mayor of Toronto, Canada
• Mayor of Vancouver, Canada
• Mayor of Guatemala City, Guatemala
• Mayor of Mexico City, Mexico
• Mayor of Akron, USA
• Mayor of Atlanta, USA
• Mayor of Baltimore, USA
• Mayor of Charleston, USA
• Mayor of Chicago, USA
• Mayor of New York City, USA
• Mayor of San Francisco, USA
• Mayor of Seattle, USA
• Mayor of Tinley Park, USA
• Mayor of Washington DC, USA

ASIA
• Mayor of Beijing, China
• Mayor of Shanghai, China
• Mayor of Tehran, Iran
• Mayor of Hiroshima, Japan
• Mayor of Kitakyushu, Japan
• Mayor of Karachi, Pakistan
• Mayor of San Fernando, Philippines
• Mayor of Taipei, Taiwan
• Mayor of Istanbul, Turkey

AUSTRALIA
• Mayor of Melbourne, Australia
• Mayor of Auckland, New Zealand

EUROPE
• Mayor of Innsbruck, Austria
• Mayor of Vienna, Austria
• Mayor of Grenoble, France
• Mayor of Lyon, France
• Mayor of Paris, France
• Mayor of Strasbourg, France
• Mayor of Berlin, Germany
• Mayor of Bonn, Germany
• Mayor of Düsseldorf, Germany
• Mayor of Frankfurt, Germany
• Mayor of Hannover, Germany
• Mayor of Leipzig, Germany
• Mayor of Munich, Germany
• Mayor of Stuttgart, Germany
• Mayor of Athens, Greece
• Mayor of Rhodes, Greece
• Mayor of Budapest, Hungary
• Mayor of Rome, Italy
• Mayor of Turin, Italy
• Mayor of Venice, Italy
• Mayor of Vilnius, Lithuania
• Mayor of Skopje, Macedonia
• Mayor of Tilburg, Netherlands
• Mayor of Lublin, Poland
• Mayor of Ekaterinburg, Russia
• Mayor of Moscow, Russia
• Mayor of Madrid, Spain
• Mayor of Saragossa, Spain
• Mayor of Stockholm, Sweden
• Mayor of Hartlepool, UK
• Mayor of London, UK
• Mayor of Kiev, Ukraine

More details on finalists