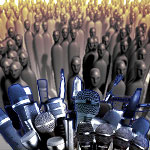 The annual World Mayor project aims to raise the profile of mayors worldwide as well as to honour those who have served their communities well and who have made contributions to the well-being of cities nationally and internationally. 2005 results




FRONT PAGE
About us

The 2010 results
The 2010 project
The 2010 finalists
Code of Ethics
The World Mayor Prize
The 2008 results
The 2008 project
The 2008 finalists
The World Mayor Award


The 2006 results
Methodology
The 2006 finalists
The World Mayor Award

The 2005 results
Contest methodology
List of finalists
Mayor Rama writes - Mayor Bakoyannis replies
The World Mayor Award

Mayor of Athens
Mayor of Guatemala City
Mayor of Mississauga
Mayor of San Fernando
Mayor of San Francisco

Mayor of Athens
Mayor of Guatemala City
Mayor of Mississauga
Mayor of San Fernando
Mayor of Vienna

Comments on finalists from The Americas
Comments on finalists from Europe
Comments on finalists from Asia, Australia and Africa
Comments on Addis Ababa
Comments on Antananariva
Comments on Athens
Comments on Atlanta
Comments on Belo Horizonte
Comments on Bonn
Comments on Guatemala City
Comments on Karachi
Comments on London
Comments on Melbourne
Comments on Mississauga
Comments on Rio de Janeiro
Comments on Rome
Comments on San Fernando
Comments on San Francisco
Comments on Toronto
Comments on Vancouver
Comments on Vienna

Mayor of Addis Ababa
Mayor of Antananarivo
Mayor of Athens
Mayor of Belo Horizonte
Mayor of Bonn
Mayor of Ekaterinburg
Mayor of Guatemala City
Mayor of Innsbruck
Mayor of Karachi
Mayor of Kiev
Mayor of Melbourne
Mayor of Mississauga
Mayor of Munich
Mayor of Rhodes
Mayor of Rome
Mayor of Tshwane
Mayor of Vienna

The 2004 contest
List of all 2004 finalists
Edi Rama wins 2004 award
People ask - Edi Rama replies
Why we voted for the Mayor of Tirana
Why we voted for the Mayor of Mexico City
History of Tirana

Front Page
Site Search
About City Mayors
Comments in support of
Patrick Ramiaramanana
Mayor of Antananarivo (Madagascar)
The top 10 mayors in World Mayor 2005 were selected equally on the number of votes received and the quality and conviction of supporting statements. Below we publish an edited selection of comments received in support of Patrick Ramiaramanana, Mayor of Antananarivo (Madagascar).

Comment: I think Patrick Ramiaramanana brought a lot of changes to the city. These changes include fight of corruption, cleaning the city, city improvement, improvement negotiation to different parties, comprehensive negotiation to people, and many more. It is amazing the turn around that he has achieved.

Comment: Patrick RAMIARAMANANA is the most successful mayor in recent memory. He is a modern manager who fights corruption and as a specialist in city and traffic management, he is able to solve Antananarivo's most important urban problems with the Urban Train project.

Comment: Mr Patrick Ramiaramanana is a young Mayor with a vision. He really transformed the face of the Madagascar Capital Antananarivo. Everyone,inhabitants and foreigners can enjoy more roads and large avenues,the deconcentration of the downtown and the markets places.Countryside population can bring in more of their products without being restricted for sale and for the joy of the Antananarivo population and travellers... It becomes a more modern capital but in a very original landscape.

Comment: I think Patrick RAMIARAMANANA should win the title World Mayor 2005 because he has proven to be ethically consistent and has fulfilled the expectations of Antananarivo City's inhabitants. Because of Antananarivo's history, we need politicians like him to stop corruption and to fight for an ideal to make things better

Comment: Je suis très surprise de voir l'effort fourni par les autorités malgaches à améliorer cette ville.Très grosse différence en 7 ans !!! Si c'est le maire qui a effectué et donné les directives donc banco !!!! Je vote pour lui!

Comment: Patrick Ramiaramanana is certainly the best Mayor of 2005. Antananarivo has completely changed in 3 years: the town is cleaner than before (buildings, roads), the by-pass exists today, tramways will be there at the end of this year.

Comment: Patrick Ramiaramanana has brought changes and enthusiasm to the city and its population. Antananarivo has become a reference in Madagascar and in elsewhere, and the Mayor has largely contributed to that. He also initiated a partenrship-based program involving the population, the private sector and the administration in bringing improvements to the educational and health services.

Comment: I travel 4 months per year all around Africa and I can testify that Antananarivo is one of the best place in Africa since Mr Ramiaramanana manage the CUA: clean, discipline, safe and a lot of original construstion.

Comment: Patrick Ramiaramanana is very dynamic and he has performed lots of infrastructure innovation in the city within a short time after taking charge of his responsibilities.

Comment: Hi, Mr Ramiaramanana is competent. I was twice in Madagascar and Antananarivo, before and after he became Mayor. Many new things have been achieved since he became Mayor. Antananarivo is becoming very clean. He is the first Mayor who has really changed Antananarivo.

Comment: Patrick Ramiaramanana is afraid of nothing to improve our city of Antananarivo, that has completely changed for 5 years now. It's cool to be an Antananarivian!

Comment: From 2002 to 2005, Antananarivo has acquired much modern infrastructures. Besides, the town has become safer and safer. Roads are well maintained. Mayor Ramiaramanana drastically changes this town definitely in the good way.

Comment: Mayor Patrick Ramiaramanana promotes African unity and trade between African countries. He is also one of Africa's most respected mayors.

Comment: Since Patrick Ramiaramanana has been the Mayor of Antananarivo, the capital of the big island is clean, ordered and very attractive. Mr Ramiaramanana is really a big worker for the development of that city. A real leader. With him Antananarivo becomes a big small city.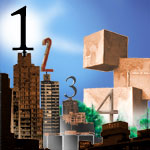 Each year the most outstanding mayor is presented with the World Mayor Award. In 2004 the Award was won by Edi Rama, Mayor of Tirana. Dora Bakoyannis, Mayor of Athens, is the winner of the 2005 World Mayor Award. 2005 results






AFRICA
• Mayor of Addis Ababa, Ethiopia
• Mayor of Antananarivo, Madagascar
• Mayor of Pretoria (Tshwane), South Africa

THE AMERICAS
• Mayor of Buenos Aires, Argentina
• Mayor of Belo Horizonte, Brazil
• Mayor of Rio de Janeiro, Brazil
• Mayor of Mississauga, Canada
• Mayor of Montreal, Canada
• Mayor of Toronto, Canada
• Mayor of Vancouver, Canada
• Mayor of Guatemala City, Guatemala
• Mayor of Mexico City, Mexico
• Mayor of Akron, USA
• Mayor of Atlanta, USA
• Mayor of Baltimore, USA
• Mayor of Charleston, USA
• Mayor of Chicago, USA
• Mayor of New York City, USA
• Mayor of San Francisco, USA
• Mayor of Seattle, USA
• Mayor of Tinley Park, USA
• Mayor of Washington DC, USA

ASIA
• Mayor of Beijing, China
• Mayor of Shanghai, China
• Mayor of Tehran, Iran
• Mayor of Hiroshima, Japan
• Mayor of Kitakyushu, Japan
• Mayor of Karachi, Pakistan
• Mayor of San Fernando, Philippines
• Mayor of Taipei, Taiwan
• Mayor of Istanbul, Turkey

AUSTRALIA
• Mayor of Melbourne, Australia
• Mayor of Auckland, New Zealand

EUROPE
• Mayor of Innsbruck, Austria
• Mayor of Vienna, Austria
• Mayor of Grenoble, France
• Mayor of Lyon, France
• Mayor of Paris, France
• Mayor of Strasbourg, France
• Mayor of Berlin, Germany
• Mayor of Bonn, Germany
• Mayor of Düsseldorf, Germany
• Mayor of Frankfurt, Germany
• Mayor of Hannover, Germany
• Mayor of Leipzig, Germany
• Mayor of Munich, Germany
• Mayor of Stuttgart, Germany
• Mayor of Athens, Greece
• Mayor of Rhodes, Greece
• Mayor of Budapest, Hungary
• Mayor of Rome, Italy
• Mayor of Turin, Italy
• Mayor of Venice, Italy
• Mayor of Vilnius, Lithuania
• Mayor of Skopje, Macedonia
• Mayor of Tilburg, Netherlands
• Mayor of Lublin, Poland
• Mayor of Ekaterinburg, Russia
• Mayor of Moscow, Russia
• Mayor of Madrid, Spain
• Mayor of Saragossa, Spain
• Mayor of Stockholm, Sweden
• Mayor of Hartlepool, UK
• Mayor of London, UK
• Mayor of Kiev, Ukraine

More details on finalists