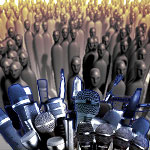 The annual World Mayor project aims to raise the profile of mayors worldwide as well as to honour those who have served their communities well and who have made contributions to the well-being of cities nationally and internationally. 2005 results




FRONT PAGE
About us

The 2010 results
The 2010 project
The 2010 finalists
Code of Ethics
The World Mayor Prize
The 2008 results
The 2008 project
The 2008 finalists
The World Mayor Award


The 2006 results
Methodology
The 2006 finalists
The World Mayor Award

The 2005 results
Contest methodology
List of finalists
Mayor Rama writes - Mayor Bakoyannis replies
The World Mayor Award

Mayor of Athens
Mayor of Guatemala City
Mayor of Mississauga
Mayor of San Fernando
Mayor of San Francisco

Mayor of Athens
Mayor of Guatemala City
Mayor of Mississauga
Mayor of San Fernando
Mayor of Vienna

Comments on finalists from The Americas
Comments on finalists from Europe
Comments on finalists from Asia, Australia and Africa
Comments on Addis Ababa
Comments on Antananariva
Comments on Athens
Comments on Atlanta
Comments on Belo Horizonte
Comments on Bonn
Comments on Guatemala City
Comments on Karachi
Comments on London
Comments on Melbourne
Comments on Mississauga
Comments on Rio de Janeiro
Comments on Rome
Comments on San Fernando
Comments on San Francisco
Comments on Toronto
Comments on Vancouver
Comments on Vienna

Mayor of Addis Ababa
Mayor of Antananarivo
Mayor of Athens
Mayor of Belo Horizonte
Mayor of Bonn
Mayor of Ekaterinburg
Mayor of Guatemala City
Mayor of Innsbruck
Mayor of Karachi
Mayor of Kiev
Mayor of Melbourne
Mayor of Mississauga
Mayor of Munich
Mayor of Rhodes
Mayor of Rome
Mayor of Tshwane
Mayor of Vienna

The 2004 contest
List of all 2004 finalists
Edi Rama wins 2004 award
People ask - Edi Rama replies
Why we voted for the Mayor of Tirana
Why we voted for the Mayor of Mexico City
History of Tirana

Front Page
Site Search
About City Mayors
Comments in support of
César Maia
Mayor of Rio de Janeiro (Brazil)
The top 10 mayors in World Mayor 2005 were selected equally on the number of votes received and the quality and conviction of supporting statements. Below we publish an edited selection of comments received in support of César Maia - Mayor of Rio de Janeiro (Brazil).

Comment: Cesar Maia is a very intelligent and dedicated Mayor. He has been interested in our city, where he lives since he was born. He defends and protects us and achieves the possible and impossible to make Rio de Janeiro better and better everyday. I am only a 23 old boy nevertheless he listens to me (or reads my mails) and gives me attention when I comment on some of his acts. I realise we are dealing with one of that big men of the world. I am happy to live in one of the best places in the world with one of the best mayors in the world. Thanks César Maia!

Comment: César Maia, Mayor of Rio de Janeiro, is a very special politician. He is a strategist and a "workaholic" that has a great knowledge of history, political science and public administration, acquired through many years of studies. Though he governs for people of all social classes the focus of the political agenda are the poorest classes, which have been provided with basic education and various social programmes since his first term of office, including the well-known Favela-Bairro, directed to slums in all regions of the city. César Maia is in his third term of office, all of them achieved in democratic elections. His administration is marked by political integrity, competence, efficiency and full commitment to Rio and its population.

Comment: Wow! For me Cesar Maia is the most powerfull man on the World Mayor short list, because his administration is so good to people who live in Rio de Janeiro.

Comment: I've never seen a mayor like César Maia. In a city like Rio de Janeiro, with big problems like violence, health, education and so on, we can be sure that by the end or his goverment the situation will be much better. He is the best manager I have ever seen.

Comment: César Maia is the best mayor Rio de Janeiro has ever had! Since he was first elected in 1993, he has carried through many social projects, projects like 'Favela Bairro', which have been copied by other cities. Now he has brought the 2007 Pan American Games to Rio, which will be the most important sporting event in Brazil since the 60s.

Comment: Writing about Cesar Maya is not difficult. What this man has done for Rio de Janeiro, nobody else has ever done. The love, the affection, the simplicity of this man for the city, is just the start of everything. All the workmanship which Cesar has contributed to his government had been very important. The mayor who had not just taken care of downtown Rio, but also all the points of this city. So, it is impossible to forget him.

There is a social program called Rio City, which shows a bit of his nice job. He has also another one called Favela Bairro, which consists in turn slams into quarters.

Rio de Janeiro does not stop to growing. Cesar Maia , with his seriousness and ability proves everything that is capable. There is nothing impossible for him. To prove this, our city was elected to receive people from all over Latin American for the Pan American Games 2007. The mayor is the best, he really works and that makes me feel proud of being a carioca. Cesar Maia is incredible. This guy is good.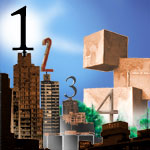 Each year the most outstanding mayor is presented with the World Mayor Award. In 2004 the Award was won by Edi Rama, Mayor of Tirana. Dora Bakoyannis, Mayor of Athens, is the winner of the 2005 World Mayor Award. 2005 results






AFRICA
• Mayor of Addis Ababa, Ethiopia
• Mayor of Antananarivo, Madagascar
• Mayor of Pretoria (Tshwane), South Africa

THE AMERICAS
• Mayor of Buenos Aires, Argentina
• Mayor of Belo Horizonte, Brazil
• Mayor of Rio de Janeiro, Brazil
• Mayor of Mississauga, Canada
• Mayor of Montreal, Canada
• Mayor of Toronto, Canada
• Mayor of Vancouver, Canada
• Mayor of Guatemala City, Guatemala
• Mayor of Mexico City, Mexico
• Mayor of Akron, USA
• Mayor of Atlanta, USA
• Mayor of Baltimore, USA
• Mayor of Charleston, USA
• Mayor of Chicago, USA
• Mayor of New York City, USA
• Mayor of San Francisco, USA
• Mayor of Seattle, USA
• Mayor of Tinley Park, USA
• Mayor of Washington DC, USA

ASIA
• Mayor of Beijing, China
• Mayor of Shanghai, China
• Mayor of Tehran, Iran
• Mayor of Hiroshima, Japan
• Mayor of Kitakyushu, Japan
• Mayor of Karachi, Pakistan
• Mayor of San Fernando, Philippines
• Mayor of Taipei, Taiwan
• Mayor of Istanbul, Turkey

AUSTRALIA
• Mayor of Melbourne, Australia
• Mayor of Auckland, New Zealand

EUROPE
• Mayor of Innsbruck, Austria
• Mayor of Vienna, Austria
• Mayor of Grenoble, France
• Mayor of Lyon, France
• Mayor of Paris, France
• Mayor of Strasbourg, France
• Mayor of Berlin, Germany
• Mayor of Bonn, Germany
• Mayor of Düsseldorf, Germany
• Mayor of Frankfurt, Germany
• Mayor of Hannover, Germany
• Mayor of Leipzig, Germany
• Mayor of Munich, Germany
• Mayor of Stuttgart, Germany
• Mayor of Athens, Greece
• Mayor of Rhodes, Greece
• Mayor of Budapest, Hungary
• Mayor of Rome, Italy
• Mayor of Turin, Italy
• Mayor of Venice, Italy
• Mayor of Vilnius, Lithuania
• Mayor of Skopje, Macedonia
• Mayor of Tilburg, Netherlands
• Mayor of Lublin, Poland
• Mayor of Ekaterinburg, Russia
• Mayor of Moscow, Russia
• Mayor of Madrid, Spain
• Mayor of Saragossa, Spain
• Mayor of Stockholm, Sweden
• Mayor of Hartlepool, UK
• Mayor of London, UK
• Mayor of Kiev, Ukraine

More details on finalists