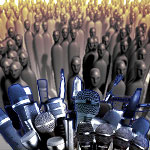 The annual World Mayor project aims to raise the profile of mayors worldwide as well as to honour those who have served their communities well and who have made contributions to the well-being of cities nationally and internationally. 2005 results




FRONT PAGE
About us

The 2010 results
The 2010 project
The 2010 finalists
Code of Ethics
The World Mayor Prize
The 2008 results
The 2008 project
The 2008 finalists
The World Mayor Award


The 2006 results
Methodology
The 2006 finalists
The World Mayor Award

The 2005 results
Contest methodology
List of finalists
Mayor Rama writes - Mayor Bakoyannis replies
The World Mayor Award

Mayor of Athens
Mayor of Guatemala City
Mayor of Mississauga
Mayor of San Fernando
Mayor of San Francisco

Mayor of Athens
Mayor of Guatemala City
Mayor of Mississauga
Mayor of San Fernando
Mayor of Vienna

Comments on finalists from The Americas
Comments on finalists from Europe
Comments on finalists from Asia, Australia and Africa
Comments on Addis Ababa
Comments on Antananariva
Comments on Athens
Comments on Atlanta
Comments on Belo Horizonte
Comments on Bonn
Comments on Guatemala City
Comments on Karachi
Comments on London
Comments on Melbourne
Comments on Mississauga
Comments on Rio de Janeiro
Comments on Rome
Comments on San Fernando
Comments on San Francisco
Comments on Toronto
Comments on Vancouver
Comments on Vienna

Mayor of Addis Ababa
Mayor of Antananarivo
Mayor of Athens
Mayor of Belo Horizonte
Mayor of Bonn
Mayor of Ekaterinburg
Mayor of Guatemala City
Mayor of Innsbruck
Mayor of Karachi
Mayor of Kiev
Mayor of Melbourne
Mayor of Mississauga
Mayor of Munich
Mayor of Rhodes
Mayor of Rome
Mayor of Tshwane
Mayor of Vienna

The 2004 contest
List of all 2004 finalists
Edi Rama wins 2004 award
People ask - Edi Rama replies
Why we voted for the Mayor of Tirana
Why we voted for the Mayor of Mexico City
History of Tirana

Front Page
Site Search
About City Mayors
Comments in support of
Hazel McCallion
Mayor of Mississauga (Canada)
The top 10 mayors in World Mayor 2005 were selected equally on the number of votes received and the quality and conviction of supporting statements.. Below we publish an edited selection of comments received in support of Hazel McCallion, Mayor of Mississauga (Canada).

Comment: Mayor Hazel is the most incredible mayor in the world. For years she had put the city of Mississauga first and foremost in her life. As a young girl of 12 she knew she wanted to be Mayor and she promised even then to be the best Mayor ever and she has kept her promise. Mississauga is clean, safe, friendly and business friendly. She has had a plan for the city and has kept to her plan to grow Mississauga in an orderly fashion without causing hardship on those who have called it home for all their lives. She is honest, friendly and genuine. What you see is what you get! The world will loose one of it's greatest women and mayors the day she leaves this world.

Comment: I am a hospital worker and have met Mayor McCallion on a number of occasions. She has a unique way of being able to speak to all types of people regardless of race, rank or title. She takes the time to meet with the people of Mississauga, ensuring she is representing their concerns and promoting their ideas. She is a rare sort who truly listens without passing judgement. When I discovered she was a candidate for World Mayor I felt compelled to write to you about this amazing lady. Consider it my small way of giving back to a Mayor who has given so much of herself to the city of Mississauga. I suppose it would be selfish to keep her all to ourselves and not to share her with the rest of the world.

Comment: Mayor Hazel McCallion: an amazing leader for the people. Although words cannot truly describe all that she has contributed to the city, here are a few words to describe the character that she has shown through her work and actions: selfless, hardworking, dedicated, generous, kind, passionate, honest, caring... and the list goes on.

Comment: Ms McCallion is an extremely accessible individual who's no nonsense approach to challenges within our community brings swift and constructive changes. She applauds those who take initiative and demonstrates the importance of giving time and effort voluntarily in order to make a positive contribution. I have enormous respect for this woman, we should all aspire to be a little more like Hazel.

Comment: I am 27 years old and have lived in Mississauga all my life (with the exception of going away to school). I have seen the development of this city occur over the years. It is absolutely amazing what Mayor Hazel McCallion has accomplished without allowing our city to fall into debt. We started out as a very small suburb, and now we are one of the largest cities in the world --- that's got to say something towards the dedication that she has put into the City of Mississauga!

Comment: Mayor Hazel cares deeply about Mississauga. My favourite saying is that Madame Mayor doesn't have wrinkles, they are all pockets of knowledge! Good luck!

Comment: Hazel McCallion has been the Mayor of Mississauga since I have migrated to Canada. I have lived in Mississauga for 10 years and through these years I have seen how she has listened to her residents and business owners. She has allowed Mississauga to blossom into a major city outside of Toronto. I have seen her mingling with citizens from any background. I have seen her attend functions and showed her support for the minority groups of Mississauga. I think that she has been instrumental in making Mississauga the city it has become today. I love her passion for her city and that is why I nominate her for World Mayor.

Comment: Although I don't remember the mayors in the other cities I've lived in, I know the mayor in my current home - Mayor Hazel McCallion. She makes herself available - I see her at many events, and all of my children have met her. As well as the fact that she's very approachable, what I particularly like about Hazel is her global perspective. We recently participated in 'Hazel's Hope' - an ongoing initiative spearheaded by Hazel that focuses on funding AIDs victims in Africa. I'm proud to say I live in Mississauga, and I'm proud to say Hazel McCallion is my mayor.

Comment: Bravo au maire de Mississauga pour votre nomination, madade le maire est approchable, dédiée à sa ville, concitoyens et concitoyennes. Depuis notre arrivée dans cette ville toujours grandissante, nous avons que des louanges pour madame Haxel Mccallion. Des gens venus d'Europe et de Québec ne parlent qu'en bien de notre belle ville. La meilleure au monde!!!! Bravo pour votre nomination et bon succès.

Comment: I have grown with Mississauga for most of my 51 years. Mayor Hazel is now and has always been a mainstay of our community - even before we became the great city of Mississauga. She is genuine. It is a common sight to see her around town doing her errands and tending to personal needs. She passionately cares about her citizens. Again, she is not only visible at community events, she is involved. On the business side of things, I have owned 5 homes in different parts of Mississauga. Our city has all the services and amenities that one could want or ever need. Why? Mayor Hazel leads this city. She has the amazing ability to find balance between the corporate and building partners and the citizens. Housing, jobs, transportation, community services and development. We have it all and we have our mayor to thank. Anyone who has ever witnessed a city council meeting knows that Hazel has the gift to make thing happen and she keeps it fair. She stays true to her convictions that Mississauga is about families, their needs and what makes the family grow makes the city grow. We are hers and she is ours!

Comment: It has been a priviledge to have Madam Hazel represent our great city for so many years. As a business owner in Mississauga, I know she has been able to maintain the proper environment for business to succeed.

At 83, Mayor McCallion still maintains a schedule that would put most young executives to shame. And, our mayor still finds the time to raise the concerns of less fortunate people around the world as illustrated by "Hazel's Hope" campaign.

Hazel's Hope is helping World Vision provide support, education and care for orphans and vulnerable children in HIV/AIDS affected communities in Tanzania.

Comment: There is no other Mayor as committed to her constituants as Mayor Hazel. She will not back away from an issue she believes in. She has been our Mayor for all these many years & hopefully many more. The people of Mississauga love her dearly.

Comment: Hazel McCallion - a woman we all want to be! She has pulled Mississauga from a slighty tatty city into something to be proud of. Mississauga is one of the few cities in the world to not be in the red financially. I've seen her face down a bunch of angry tow-truck drivers and come out smiling - and having them eating out of her hand. Way to go!

Comment: I am 28 years old, and lived in Mississauga my whole life. I have only heard great things about Mayor McCallion my whole life, no matter where in the world I have been. I don't think I have ever met a more involved and passionate person, more dedicate to her people. I worked for our Provincial government when Mr. Harris was Premier, and met a lot of politicians, and still Hazel has always stood above them all! I wish her all the best and many more years as our mayor!

Comment: The City of Mississauga loves it mayor! I've been reading all other comments and realized that Hazel sits well above all other Mayors in this competition. Without a doubt you can say that she has made this city what it is today and has made it her life's passion to do so. So many other cities face the problems of there Mayors falling back on promises. Not ours! Hazel has followed through with everything she has promised the residents of Mississauga. Also, when comparing the comments on other Mayors to Hazel, Hazel has a lot more love and support of her people behind her than any other Mayor in this race. Go Hazel Go!

Comment: Hazel McCallion is one-of-a-kind. I have never met such a straightforward, knowledgeable public figure in my life. She is tough, yet resilient, hard-nosed, yet compassionate, and old, yet young. Without increasing taxes, she has built Mississauga into a community to be proud of and has run the city with an iron hand. I think of her every day when I walk the pathways she has had built through this metrolpolis, when I see the cleanliness of the city, and when I realize that I am safe in walking through a major city. She knows every busstop and sewer main in this city and is open to giving taxpayers whatever they want, providing they are willing to sacrifice in kind. We stroll leisurely to the polls, knowing she will be back by a majority, because we all get out, just to make sure Hazel gets back in.

Comment: Ms Hazel McCallion, the Mayor of Mississauga, Canada, is an exemplary person, an outstanding representative of the people of her city in the offices where decisions are made that influence their every day life. Ms McCallion is approachable and avaiable. At her advanced age she drives her own car, she is visible on the streets, she goes to meetings, discussing problems of the residents of one neighbourhood. She was present at my daughter's highschool graduation this summer. She has not raised city taxes for many years. She is fighting the Ontario politicians successfuly on behalf of Mississauga. She has down to earth ideas and approach to her job which is unique and refreshing at a time when politicians are corrupt, removed from the realities of their citizens.

Comment: There is no one more deserving of this World Mayor Award than someone who has done this leadership role most effectively and efficiently for the longest time ever. Despite her age, she has unselfishly devoted her time and effort to serving the City of Mississauga to the best of her ability. It is no wonder that she has been reelected mayor (without opposition for n terms) and received several local and international awards recognizing her accomplishments. Her no-nonsense leadership style, her open door policy with the people, her unassuming, simple ways (including driving her own car to work - she has no personal driver), make her a BIG, BIG, BIG role model to the community. I have not heard any comments against her, except that she gets the job done without delay in the simplest, cost effective way without political fanfare. I am a new landed immigrant and I have been to other wonderful cities of the world but I have not seen a city beautifully managed and professionally run by a sweet, old lady (yes) BUT who will (hopefully) be forever young for the residents of Mississauga, for the Peel Region, for Ontario and for the entire Canada.

I am keeping my fingers crossed, my arms crossed and my legs crossed as well - wishing Mayor Hazel McCallion all the best!!! This grandmother can definitely teach the young mayors of the world a lesson or two in City Management 101.

Comment: Thank you for the opportunity to comment on our wonderful and amazing Mayor Hazel McCallion. I have grown with up in the City of Mississauga prior to Mississauga even becoming a City and have had the opportunity to also work under her umbrella in the Corporation of the City of Mississauga for the past 18 years. I enjoy my position in the Corporation and have the utmost respect for Mayor Hazel McCallion. She has the peoples best interest at heart ensuring all needs are met and I take pride in knowing I live in one of the safest Cities in Canada. It gives me both great pleasure to comment on such a wonderful person inside and out.

Comment: Hazel McCallion is an inspiration in Mississauga, she is wise building a great city with a vision in Toronto's shadow. Despite her age she still outwitts and outruns all of her opponents. We hope her health allows her to continue her work for the city for many more years.

Comment: I feel privileged to live in Mississauga. The Honourable Mayor Hazel McCallion deserves the title of the world's greatest mayor. She has been our mayor for about thirty years. Our wonderful community loves her. She is present at almost every event and activity. She walks at the front of our parades, she participates in choirs, she plays hockey whenever possible (at age 80+), she takes your concerns seriously, she talks to the community via TV, she rescued us from the dangers of the CP Rail in 1978 without much inconvenience to the public...I could go on and on. Our city represents about 100 different cultures and we all respect each other. There are job opportunities for everyone, volunteers in all sectors of the community. Our city has triples in population since I moved here in 1975. There are sports activities for children and adults and of all needs. I truly believe that Mayor Hazel McCallion deserves this honour.

Comment: What can you say about a mayor who lives and breathes the city, Mayor McCallion's record speaks for itself. What was not mentioned in her bio was that she was mayor at a time when one of the first mass evacauations of a city was conducted seemingly effortlessly, orderly and without loss of life. Also Mississaugans have had many years of property taxes remaining the same while municipalities around us were increasing yearly, due in no small part to her vision of not doing work until you can afford to pay for it. She loves our city, she is our city and has fought many times to preserve it. Her spunk and effort has garnered her the well earned "Hurricane Hazel" title. We are indeed a very lucky community to have her.

Comment: Mayor Hazel is without doubt the indisputed Mayor of at least North America if not the world. Her honesty and the will to do what's good for the people and the city of Mississauga. She even goes as far as challenging the Provincial or the Federal government for the right cause. A good model for all Mayors and Government staff serving people.

Comment: Mayor Hazel McCallion, has accomplished so much in her time as Mayor of Missississauga. Misississauga has been a city with a large growth in population over the years as well as such a great diversity of people coming to live in it. She is well loved by all of the people of Mississauga. She is a very visual, approachable Mayor and listens to the people. She also acts upon what she hears. I have lived in Mississauga for 27 years and I have never met anyone who has not praised her in one way or another. With the challenges of Mississauga's great growth in residential and business she has been nothing but the best to do her job. This is the city that I have choosen to raise my young family.

Comment: Mayor McCallion always has the passion for Mississauga and she has the vision for the development of the city. I remembered at one occasion in February 2002, she mentioned that we had to build low-cost houses and shelters to prevent homelessness in Mississauga. At that point of time, she noticed that there were about 65 homeless people in the city. One more thing, we are proud of our Mayor that the property tax were frozen for ten years but the city administration kept services such as garbage collection, recycling and snow removal etc at a high level quality.

Comment: Mayor McCallion has represented Mississauga and area for almost 30 of her 82 years. She is responsible for her City being debt-free, fast growing, complete and modern infrastructure. She is personable, well organized and a friend to anyone who becomes a proud resident. She has been and is on many task and information oriented committees, dealing with public service. She does all this in humble, but effective way. She deserves to be World Mayor for 2005 simply because she has been an effective and honourable Mayor of our World for many, many years!

Comment: What a mayor! Hazel McCallion is honest, compassionate and persevering, no-nonsense, and fair; her integrity is admirable! While devoted to the governance of our municipality, she exemplifies an awesome worldview, looking beyond Mississauga to how we can impact the world. She is highly regarded by all in our country and models what a wonderful impact great people can have in the world -- Thank you, Mayor McCallion! We love you!

Comment: Mayor McCallion is an inspiration to all who live and work in Mississauga. She is fiercely proud and dedicated to the improvement of, not only our City, but the residents as well. She will fight for what is right for the City despite pressure from other levels of government. We are encouraged to get involved in our communities and Mayor McCallion leads by example. I have lived in Mississauga since 1983 and have watched our fine City grow and prosper under her guidance. I am truly proud to live in Mississauga and am now installing this same sense of pride in my own children. If you ask any Mississaugan who they will vote for to lead the City in the next election, the response is always Mayor McCallion! There is no one better for the job. Good luck Mayor McCallion! You will always be the #1 Mayor in my book!

Comment: Mayor McCallion has created a 1st class city that I have been proud to live in for 25 years. It is beautiful, functional, international and open to change on a regular basis. It continues to grow and prosper with little or no tax increase passed-on to the public. I have never heard anyone say a bad word about Hazel or the City of Mississauga and usually they are both mentioned with envy.

Comment: Hazel has been commited to her city since 1978. Her devotion and love for the city of Mississauga is the reason why she has remained in office for so many years. She wants nothing but the best for our city, and what's even better is that she delivers on her promises. She is one of only a handful of mayors that truly do care about everything that goes on in her city, and without her governing our wonderful city, we would truly be lost. GOOD LUCK HAZEL! May the best Mayor Win!

Comment: Mississauga is a large multi-cultural city in Canada. Our Mayor welcomes all new and old immigrants with open arms. She governs well and listens to all her peoples. She makes herself available to the 'average' citizen through open forums, phone in TV programs etc. She truly listens to the little people and tries to make all life fair and equal for her constituents.

Comment: As a long-time resident of Mississauga I have watched my city grow as a clean virtually debt-free place in which schools are good and our families are safe. Hazel plans and budgets effectively for proposed projects. She is also not prepared to sit back and have the benefits of her constituents eroded by the dictation or poor planning of other /higher levels of government. She fights for her people and is extremely well respected by all. She is also a person who enjoys meeting with all and sundry for fun times as well. Good luck to you, Hazel. I trust that God will grant you many more years among us.

Comment: Mayor McCallion has had the vision to enable Mississauga to compete in the global marketplace. She has proven that a government can be fiscally responsible and provide services that meet the needs of its citizens. Mayor McCallion has the integrity, compassion and commitment of a true leader.

Comment: We, in Mississauga, have benefitted greatly from having such a visionary mayor leading our city. For many years we have enjoyed zero-tax increases (unheard of elsewhere!) without loss of essential services and all of this while located in a major hub of the world, within a few miles of every available attraction southern Ontario has to offer. Major disaster plans are in place and are implemented quickly and efficiently. Examples are the 1979 train derailment, and again in 2005 when an Air France plane crashed at Pearson Airport. Mayor McCallion has our full support in leading this great city, and has long deserved the title of "Mayor of the World". Her time has come - she deserves it.

Comment: Mayor McCallion is awesome. Forget her advanced years, she is sharp as a tack!! Always aware, and caring, up to date & devoted to her city.

Comment: Frankly, I'm surprised she was not choosen last year and I'm sure her accomplishments have been submitted so I shall hit on other points of consideration... Why Hazel McCallion for this honour? This woman never rests on her laurels and she never quits ! She's been mayor for over 25 yrs and doing all she can and the best for the city is just as important to her now, as it was in her first year - if not more so. Until recently she has run for election unchallenged. The only reason she is challenged now is at some point people believe her age will slow her down. But, those are people who have not done their homework on our Mayor. This lady is a dynamo. Some refer to her as "the energizer bunny". This lady has shown sincerity, grace, presence, style, decorum, and strong leadership. Not to mention that she is one tough person to reckon with on the issues of our city. And she still finds time to attend celebrations with her constituents and is very approachable, she wants to hear from all those she can. It's not uncommon to see Ms. McCallion driving herself around the city attending to her business just as we all do.

Quick story: A few years back I attended training held at the Living Arts Centre. There were people there from all different municipalities and we got on the subject of Mayors. There were many offers from people from other areas attending this training to woo our Mayor and strong opinions that they think she's the best Mayor they've ever seen! I think this says a lot as Mayorship is not a subject you will find many people passionate about but, when it comes to our Mississuaga Mayor she is not only highly recognized for her leadership and contributions but, highly respected!! Need more? She serves as a great role model, selflessly committing herself and time to our city at an age where others just want to enjoy their years. I can only hope I have half of what she has at her age !! Quite sincerely and simply - SHE IS THE BEST !!!!

Comment: The Hon. Hazel McCallion, Mayor of the growing City of Mississuaga, is a true symbol of what a city leader should be. Mississauga, is one of Canada's fastest growing cities. Under the leadership of this vibrant and energetic community builder, Hazel McCallion, the City of Mississauga's infrastructures have developed to world-class standard. All this because of the deligence and steadfast dedication of The Hon. Hazel McCallion, Mayor of Mississauga-indeed, the world's Mayor!

Comment: Hazel has always been an outstanding Lady and ONE HELL OF AN AMAZING Mayor. I am very proud of her accomplishments for our Mississauga and consider myself fortunate to have met her and live in this beautiful city. The world doesn't have to vote her as the 'Best Mayor' we Mississaugans have known it for years!!! Go get 'um Hazel, we love you!

Comment: A wholly honest, determined, hard working, achiever running a well maintained city. She cares for her people, knows how to run and the keep city at its tops. Great personality, compassionate for the people who have lost their loved ones and who are in need. Good Luck Hazel McCallion.

Comment: Mayor of Mississauga, has been Mayor since 1978, and has kept the city debt free. The city is one of the cleanest and well planned cities in Canada. She is 84 years old and still going strong. That is why she is lovingly know as "Hurricane Hazel". She is an absolutely amazing Mayor. She has converted a lazy, lay-back, farming, country setting, into the most vibrant, well planned, fastest growing, cleanest, city in all of Canada. As I said before, she did it all and remained debt free for many years. She is definately "The #1 World Mayor". No one else can beat her on this one.

All the best to you Hazel. "YOU ARE #1!!"

Comment: Hazel McCallion is a great inspiration for all politicians that strive to make a difference in the lives of those they represent. She is a great mayor that continues to work hard to build a great city. Her continous energy and enthusiasm demonstrates the loyalty and love she has towards her job and her citizenry. A mayor such as Hazel McCallion deserves nothing less then the greatest recognition for her contribution to Canada.

Comment: Mayor McCallion is truly a mayor for the people. She is visible, always supporting her citizens no matter how small their group. She believes in their contributions to society through the arts, athletics and charities. Hazel McCallion is approachable and has an ear for everyone. Her dedication to Mississauga is evident in her hardwork, strong voice and endurance. Under Mayor McCallion's leadership Mississauga has grown and matured to become the best city in the world in which to live. The people of Mississauga live in a debt free city and can enjoy all of the riches life has to offer. Mayor Hazel McCallion deserves the title World Mayor 2005.

Comment: Too bad we can't clone Hazel McCallion.

Comment: Mayor McCallion totally rocks! She could be the poster child for Women's Rights, Healthy Living, Senior Citizens, Perseverance, Courage...you name it, if it is a positive value, Ms. McCallion is likely representative of it. She makes us proud to be Canadian. Go Hazel!

Comment: Our precious Mayor is an inspiration to all..the young, the old, male, or female. She holds the city's purse like everyone's wise grandmother...saving up before spending. Her wisdom and tenacity are legend. She is like a bulldog that won't let go of his bone, and she wants only the best for her city. No-one has a chance of becoming Mayor of Mississauga as long as she is around. Not bad for 83!! God Bless our Hurricane Hazel. She is amazing!!

Comment: As a 32 year old no longer living in Misssissauga, Ontario, Canada, I was raised knowing only of Mayor Hazel McCallion. She's the only mayor I've ever known and met. Other Canadian mayors have come and gone but Hazel remains -- she's a wonderful person and has stayed in office all these years for a reason -- residents of Mississauga love her and I'm sure they'll be behind her in this too! Best of luck Hazel!!

Comment: Mayor McCallion is not only my role model but in my opinion, she is the role model for the City of Mississauga, Ontario and Canada. She is a people person and has made Mississauga a People Place. Mayor McCallion has a vision with goals and she relentlessly strives to meet that vision, age being no barrier. She never discriminates between the needs of the rich or the poor, the colour of skin, nor country of origin. She thinks and acts in a fair and balanced way, never accepts any monetary gifts in exchange for her services, not even towards her election campaigns; she runs totally on her credibility. Mayor McCallion may be considered a Mayor from a small City in relation to the 'world' but her dedication to make Mississauga known as a leader in areas relating to accountability, transparency, fiscal stability, free of debt, environment, transportation, growth, accountability, and the list is endless, all make Mississauga hugely enormous in Ontario, in Canada and in the rest of the world. I have travelled to many places around the world and as soon as I say that I come from Mississauga, people seem to make a connection with Mayor Hazel McCallion. She is truly my idol and I selfishly hope she will be our Mayor for ever.

Comment: Ms Hazel McCallion, Mayor of Mississauga, Canada has shown the world consistantly throught her carreer how honest, firm, fair, total, leadership should be. She is strong and dedicated. She says what she means and means what she says. She has lead through significant growth of a very diverse population and never shown any bias to any race or religion. She is definately the number one mayor in the world today.

Comment: For 25 years Hazel has led the City of Mississauga. She began her career when Mississauga faced a potentially devastating train derailment resulting in the evacuation of the city, the largest peacetime evacuation in North American history. Yet she has persevered. She has developed what was a quiet suburb into a dominant urban centre and her dedication, courage, and voice will forever echo in the hearts and futures of her faithful followers: the residents of the city of Mississauga.

Comment: Mayor McCallion is amazing. She's at every event in the city. She works very hard, to keep our city great! She's created a youth advisory council to keep the youth involved in the city. She's created a citizens task force to handle issues within our city. She's just wonderful. We love her for all her hard work!

Comment: Mayor McCallion has been elected into office for 10 terms by more than 90 per cent of the electorate - what else is there to say? Hazel has created the best city in which to reside in the Toronto area. With an effective transit system and economic market, citizens can work, play, and live in the city. Mississauga is one of the cleanest cities I have visited, and is well maintained.

Comment: Mayor Hazel McCallion is truly a "people person". She loves to mingle with the people in the community. She does it all without fanfare. She is one of us. She is so approachable and makes time for everyone. Each person is important to her. She doesn't put herself on a pedestal but citizens of our great city of Mississauga put her on a pedestal. She is a strong advocate for our city and will fight for what she believes is in everyones best interests. When election time rolls around, you don't see any "Vote for Hazel" signs in our community. She doesn't have to ask for people's votes because she already has them. It will be a sad day when she is no longer our mayor. Whoever takes her place as mayor in the future, has HUGE shoes to fill. She is truly deserving of the the World Mayor award.

Comment: Hazel is brilliant! She keeps taxes down, listens to the people, and makes herself available to all who seek her. Full of energy and smart as a whip! She is the greatest!

Comment: Hazel McCallion is an extraordinary woman and mayor. Unbiased & fair, diligent & hardworking, unafraid to do what's right, loyalties & party politics be damned! An inexhaustible dynamo. She is the mayor we in the rest of Canada enviously wish we could elect. At the age of 84 Hazel McCallion is ineligible to be appointed to the Senate as mandatory retirement is 75 years and that is too bad for Canada. What a breath of fresh air she would bring to that toadying body of Government. I don't believe there is a mayor anywhere in the world who has as accomplished a public record as Mayor McCallion. Long live Hazel!

Comment: Hazel has been the best mayor for many uncontested terms. She has our city running with no debt, the absolute best website ever created and has the energy and drive of a 25-year old. There is not a single person living in and around our city who cannot see how much she loves her community. She is definately the best mayor and should have run for Prime Minister!

Comment: Mayor Hazel McCallion has made Mississauga what it is today. Her dedication to the people and outstanding accomplishments have brought our city to be number ONE in Canada. She is deservant of any award she might receive, even if it from her own people "Hazel is Top Gun to Mississauga".

Comment: Her Worship has run the city of Mississauga debt free for many years while maintaining high quality of life standards for residents. As the longest serving mayor in Canada, she has won office often unopposed. Under her leadership, Mississauga has become one of the fastest growing cities in the country while maintaining a low crime rate, a growing economy, expanding arts and clean streets. Schools and public transit are second to none. No one can forget her outstanding leadership of the largest peace-time evacuation in Canadian history although injured herself. She has also served as the chair of the Greater Toronto Area Mayors committee. Her level of community participation is enviable to any other person in her position. She consistantly has defended the residents from adverse policies of higher levels of government all the way up to the prime minister's office. It is because of her that I am proud to live in Mississauga. She has become a legend in her own right and will be sorely missed when she retires.

Comment: Ms. Hazel McCallion is one in a billion. She is dynamic, honest and capable. She gives herself totally to this city. We are so very lucky to have her. She is by far the best mayor I have ever had. She deserves to win this contest.

Comment: Mississauga and Hazel are two names that are inseparable. Hazel is a great leader who put our city on the world map. She is capable, energetic and compasionate. People of Mississauga will support her for as long as she wishes to be their mayor! There are very few cities that can be compared with Mississauga in quality of life. We have clean industry, great medical facilities, grean zones, local artists, nice homes, integrated low income housing, water fronts, festivals, good schools - all these speaks volumes about our Mayor and her team!

Comment: Since Mayor McCallion took over Mississauga, our taxes are down, we are debt free...we have become a well respected city, building has boomed, approximately 118 buildings are presently being built....Big industry has chosen Mississauga to build their new facilities....transit system is second to none....Mississauga has been voted the safest city for the second time....it is just a wonderful place to live in and we owe it all to the superb management of our Mayor Mc Callion.....Congratulations and much success in the many years to come !!

Comment: We are fortunate to be living in Mississauga and to have the best Mayor ever, a Mayor who has put Mississauga on the world map. She is a very special lady and we thank her for her dedication to the specific needs of our great city. Many thanks for always being there for the citizens of Mississauga. We have lived in Mississauga for the past 40 years. Thank you Mayor McCallion

Comment: Hazel is and always has been a mayor of the people. Her no nonsense style has mad her a force to be reckoned with in Canada. She always puts the interest of her beloved Mississauga first and is never afraid to stand up for what she believes in. She is what every mayor, and more importantly what every politican should be, a person of her word.

Comment: We nominate Hazel McCallion, Mayor Mississauga. We moved to Mississaauga in 1970 and have see the city grow from several small towns into a thriving city under the guidance of Mayor Hazel. At the age of 84 she is still going strong often working 18 hours a day. She not only works at City Hall but attends many social and sporting events to show her support to her citizens of the city.

Under her guidance, Mississauga has grown to city of around 900,000, a city to be proud of. She is a tireless worker not only for Mississauga but for numerous other committees in the Greater Toronto Area, Province of Ontario, twin city Kaniya in Japan and all of Canada. Mention her name whereever you go and people know of her good work.

We moved to BC two years ago but we still hear great things about Mayor Hazel. We wish her many more years of go health so she can continue her good work. We think Mayor Hazel would be a great lady to recieve the Honor of Mayor of 2005. Thank you

Comment: Hurricane Hazel, as she is lovingly known, is the most efficient, dedicated, hard working, passionate, honest, persistent, intelligent, gentle, thoughtful, loving lady one could ever know. Her love for the City of Mississauga, the Corporate world there, the residents past and present is surpassed only by her devotion to her position as Mayor. Her record for her 30 plus years in office speaks for itself. Her compassion and all night vigil during a massive evacuation due to a train derailment is legendary. What a blessing this lady has been on many lives!!!! May she serve many more years. A former Mississauga resident now residing in British Columbia - wishes you were here Hazel!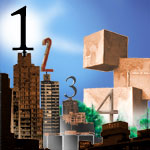 Each year the most outstanding mayor is presented with the World Mayor Award. In 2004 the Award was won by Edi Rama, Mayor of Tirana. Dora Bakoyannis, Mayor of Athens, is the winner of the 2005 World Mayor Award. 2005 results






AFRICA
• Mayor of Addis Ababa, Ethiopia
• Mayor of Antananarivo, Madagascar
• Mayor of Pretoria (Tshwane), South Africa

THE AMERICAS
• Mayor of Buenos Aires, Argentina
• Mayor of Belo Horizonte, Brazil
• Mayor of Rio de Janeiro, Brazil
• Mayor of Mississauga, Canada
• Mayor of Montreal, Canada
• Mayor of Toronto, Canada
• Mayor of Vancouver, Canada
• Mayor of Guatemala City, Guatemala
• Mayor of Mexico City, Mexico
• Mayor of Akron, USA
• Mayor of Atlanta, USA
• Mayor of Baltimore, USA
• Mayor of Charleston, USA
• Mayor of Chicago, USA
• Mayor of New York City, USA
• Mayor of San Francisco, USA
• Mayor of Seattle, USA
• Mayor of Tinley Park, USA
• Mayor of Washington DC, USA

ASIA
• Mayor of Beijing, China
• Mayor of Shanghai, China
• Mayor of Tehran, Iran
• Mayor of Hiroshima, Japan
• Mayor of Kitakyushu, Japan
• Mayor of Karachi, Pakistan
• Mayor of San Fernando, Philippines
• Mayor of Taipei, Taiwan
• Mayor of Istanbul, Turkey

AUSTRALIA
• Mayor of Melbourne, Australia
• Mayor of Auckland, New Zealand

EUROPE
• Mayor of Innsbruck, Austria
• Mayor of Vienna, Austria
• Mayor of Grenoble, France
• Mayor of Lyon, France
• Mayor of Paris, France
• Mayor of Strasbourg, France
• Mayor of Berlin, Germany
• Mayor of Bonn, Germany
• Mayor of Düsseldorf, Germany
• Mayor of Frankfurt, Germany
• Mayor of Hannover, Germany
• Mayor of Leipzig, Germany
• Mayor of Munich, Germany
• Mayor of Stuttgart, Germany
• Mayor of Athens, Greece
• Mayor of Rhodes, Greece
• Mayor of Budapest, Hungary
• Mayor of Rome, Italy
• Mayor of Turin, Italy
• Mayor of Venice, Italy
• Mayor of Vilnius, Lithuania
• Mayor of Skopje, Macedonia
• Mayor of Tilburg, Netherlands
• Mayor of Lublin, Poland
• Mayor of Ekaterinburg, Russia
• Mayor of Moscow, Russia
• Mayor of Madrid, Spain
• Mayor of Saragossa, Spain
• Mayor of Stockholm, Sweden
• Mayor of Hartlepool, UK
• Mayor of London, UK
• Mayor of Kiev, Ukraine

More details on finalists