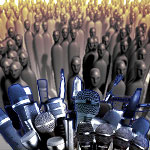 The annual World Mayor project aims to raise the profile of mayors worldwide as well as to honour those who have served their communities well and who have made contributions to the well-being of cities nationally and internationally. 2005 results




FRONT PAGE
About us

The 2010 results
The 2010 project
The 2010 finalists
Code of Ethics
The World Mayor Prize
The 2008 results
The 2008 project
The 2008 finalists
The World Mayor Award


The 2006 results
Methodology
The 2006 finalists
The World Mayor Award

The 2005 results
Contest methodology
List of finalists
Mayor Rama writes - Mayor Bakoyannis replies
The World Mayor Award

Mayor of Athens
Mayor of Guatemala City
Mayor of Mississauga
Mayor of San Fernando
Mayor of San Francisco

Mayor of Athens
Mayor of Guatemala City
Mayor of Mississauga
Mayor of San Fernando
Mayor of Vienna

Comments on finalists from The Americas
Comments on finalists from Europe
Comments on finalists from Asia, Australia and Africa
Comments on Addis Ababa
Comments on Antananariva
Comments on Athens
Comments on Atlanta
Comments on Belo Horizonte
Comments on Bonn
Comments on Guatemala City
Comments on Karachi
Comments on London
Comments on Melbourne
Comments on Mississauga
Comments on Rio de Janeiro
Comments on Rome
Comments on San Fernando
Comments on San Francisco
Comments on Toronto
Comments on Vancouver
Comments on Vienna

Mayor of Addis Ababa
Mayor of Antananarivo
Mayor of Athens
Mayor of Belo Horizonte
Mayor of Bonn
Mayor of Ekaterinburg
Mayor of Guatemala City
Mayor of Innsbruck
Mayor of Karachi
Mayor of Kiev
Mayor of Melbourne
Mayor of Mississauga
Mayor of Munich
Mayor of Rhodes
Mayor of Rome
Mayor of Tshwane
Mayor of Vienna

The 2004 contest
List of all 2004 finalists
Edi Rama wins 2004 award
People ask - Edi Rama replies
Why we voted for the Mayor of Tirana
Why we voted for the Mayor of Mexico City
History of Tirana

Front Page
Site Search
About City Mayors
Comments in support of
John So
Mayor of Melbourne (Australia)
The top 10 mayors in World Mayor 2005 were selected equally on the number of votes received and the quality and conviction of supporting statements. Below we publish an edited selection of comments received in support of John So - Mayor of Melbourne (Australia).

Comment: John So has done so much for Melbourne by bringing the city together and embracing many of the positive aspects of living in Melbourne. From sports to the arts, he is extremely active in all areas and a great nominee for World Mayor!

Comment: Melbourne is the best city in the world. To have a great city you need a great mayor. Need I say more. Seriously though, he has integrated the social and business landscape of Melbourne into the thriving metropolis that it is.

Comment: By far the most hard working and dependable lord mayor ever. His work as Lord Mayor has undoubtedly turned Melbourne towards a direction of greatness to which the efforts of others cannot compare.

Comment: He is a great mayor for the city of Melbourne. I really hope he will make his city better and better.

Comment: Mr.John So is a brilliant mayor that should continue to serve his people in Melbourne until the rest of his life because he has helped in making this city open for all nationalities.Education can be accessed at the higher institutions that are there.

Comment: Mr So is a prime example of multicultural diversity present in Australia. He has made Melbourne the most marvellous city in the country.

Comment: As a resident of Chicago, I am lucky to have a job where I travel throughout the world. Having visted many of the cities on the list, I am most impressed with the people of Melbourne, Australia, the evident growth and friendliness of the people of Melbourne. While no one leader is directly responsible for the positive attributes of any city or it's residents, they certainly provide the leadership to keep or put city in position to shine. I would like to recognize the balance that Melbourne maintains between productivity and play, the importance of family and the hospitality of its' people. Good Luck Melbourne.

Comment: Look at Melbourne! It has the best transportation systems I've ever seen. I'm still puzzled how the Mayor does his job. It is a job well done! Keep it up ,Mr.John!

Comment: John So has been a great ambassador for Melbourne, outlining the potential for anyone to succeed in our multiculteral community.

Comment: John So deserves my vote, not merely because he was the first directly and popularly-elected mayor of Melbourne. His qualities are best exemplified by robust fiscal management and prudent economic decisions. Before So's election as mayor, the notorious Melbourne Town Hall was so disrupted and unsettling that it was infamously dubbed the 'Clown Hall'.

Following his re-election, not only has he restored confidence in our Town Hall, he has also improved Melbourne's quality of living to no ends by giving us a AAA credit rating and by giving us the lowest rate rise of any council in the state for over 5 years now.

His popularity extends beyond his own electorate to even other electorates. Everywhere I go I hear people tell me that he is doing a great job in promoting Melbourne. Although his gestures and accent are a awkward at times, it is these qualities that make us love him and go to show the tolerance and multiculturalism of our city. It is not surprising to see a Chinese mayor in Beijing, but to see such a popular one in Australia is from my living memory the first.

Many credited John So's first election victory with smart preferencing. That is arguably true. But through that, he was given an opportunity to demonstrate what he could do for our city. So the second time he contested the mayoral spot, there was no luck in that. Facing 20 other candidates who ALL preferenced against him, he managed to pull in nearly 50% of the primary votes all by himself. That means the remaining 50% were shared by another 20 prominent Melburnian candidates, which averages out to 2.5% of the votes per candidate. From that election, we saw there's no luck. No mayor ever in Melbourne has ever had such a landslide victory to them, pulling in nearly 50% of the votes before preferences with 21 people contesting.

Of course his achievements cannot rival those of Mayors in London or New York given the disparity in their budgets and the international standings of their cities. I believe that John So's achievements should be put into perspective and measured by what he has achieved with regard to the budget constraints he faced and the pre-existing reputation of Melbourne.

Despite constraints, John So still managed to lead Melbourne to flourish to such an extent that it was again voted, by Americans, the 'World's Most Livable City' for a second time under his term. He has managed to promote Melbourne on the global stage that, from memory, he was one of the only 2 guest speaker mayors at the World Summit to talk about how to culture an environment of environmental and economic sustainability.

For reasons listed, there is no doubt that my vote is well deserved by John So and I wish him all the best.

Comment: One of the first Mayors of South East Asian heritage in Australia, making John So the World Mayor of 2005 would signal to Australians and other citizens around the world that it isn't the colour of your skin that makes one a good leader, but the goodness of your heart.

Comment: Mr So has helped Melbourne become more multicultural and improved the city centre so much that people now see it as one of the most exciting places to go at night.

Comment: He's the best! He loves this great city as much as we do!
He is working tirelessly to make sure that Melbourne will shine as the 2006 Commonwealth Games host city. I'm proud to call him a fellow Melbournian!

Comment: John So is a truly inspirational person in the city of Melbourne. Although born in Hong Kong, he has become an integral part of this city.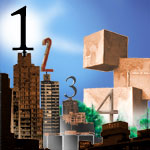 Each year the most outstanding mayor is presented with the World Mayor Award. In 2004 the Award was won by Edi Rama, Mayor of Tirana. Dora Bakoyannis, Mayor of Athens, is the winner of the 2005 World Mayor Award. 2005 results






AFRICA
• Mayor of Addis Ababa, Ethiopia
• Mayor of Antananarivo, Madagascar
• Mayor of Pretoria (Tshwane), South Africa

THE AMERICAS
• Mayor of Buenos Aires, Argentina
• Mayor of Belo Horizonte, Brazil
• Mayor of Rio de Janeiro, Brazil
• Mayor of Mississauga, Canada
• Mayor of Montreal, Canada
• Mayor of Toronto, Canada
• Mayor of Vancouver, Canada
• Mayor of Guatemala City, Guatemala
• Mayor of Mexico City, Mexico
• Mayor of Akron, USA
• Mayor of Atlanta, USA
• Mayor of Baltimore, USA
• Mayor of Charleston, USA
• Mayor of Chicago, USA
• Mayor of New York City, USA
• Mayor of San Francisco, USA
• Mayor of Seattle, USA
• Mayor of Tinley Park, USA
• Mayor of Washington DC, USA

ASIA
• Mayor of Beijing, China
• Mayor of Shanghai, China
• Mayor of Tehran, Iran
• Mayor of Hiroshima, Japan
• Mayor of Kitakyushu, Japan
• Mayor of Karachi, Pakistan
• Mayor of San Fernando, Philippines
• Mayor of Taipei, Taiwan
• Mayor of Istanbul, Turkey

AUSTRALIA
• Mayor of Melbourne, Australia
• Mayor of Auckland, New Zealand

EUROPE
• Mayor of Innsbruck, Austria
• Mayor of Vienna, Austria
• Mayor of Grenoble, France
• Mayor of Lyon, France
• Mayor of Paris, France
• Mayor of Strasbourg, France
• Mayor of Berlin, Germany
• Mayor of Bonn, Germany
• Mayor of Düsseldorf, Germany
• Mayor of Frankfurt, Germany
• Mayor of Hannover, Germany
• Mayor of Leipzig, Germany
• Mayor of Munich, Germany
• Mayor of Stuttgart, Germany
• Mayor of Athens, Greece
• Mayor of Rhodes, Greece
• Mayor of Budapest, Hungary
• Mayor of Rome, Italy
• Mayor of Turin, Italy
• Mayor of Venice, Italy
• Mayor of Vilnius, Lithuania
• Mayor of Skopje, Macedonia
• Mayor of Tilburg, Netherlands
• Mayor of Lublin, Poland
• Mayor of Ekaterinburg, Russia
• Mayor of Moscow, Russia
• Mayor of Madrid, Spain
• Mayor of Saragossa, Spain
• Mayor of Stockholm, Sweden
• Mayor of Hartlepool, UK
• Mayor of London, UK
• Mayor of Kiev, Ukraine

More details on finalists