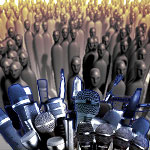 The annual World Mayor project aims to raise the profile of mayors worldwide as well as to honour those who have served their communities well and who have made contributions to the well-being of cities nationally and internationally. 2005 results




FRONT PAGE
About us

The 2010 results
The 2010 project
The 2010 finalists
Code of Ethics
The World Mayor Prize
The 2008 results
The 2008 project
The 2008 finalists
The World Mayor Award


The 2006 results
Methodology
The 2006 finalists
The World Mayor Award

The 2005 results
Contest methodology
List of finalists
Mayor Rama writes - Mayor Bakoyannis replies
The World Mayor Award

Mayor of Athens
Mayor of Guatemala City
Mayor of Mississauga
Mayor of San Fernando
Mayor of San Francisco

Mayor of Athens
Mayor of Guatemala City
Mayor of Mississauga
Mayor of San Fernando
Mayor of Vienna

Comments on finalists from The Americas
Comments on finalists from Europe
Comments on finalists from Asia, Australia and Africa
Comments on Addis Ababa
Comments on Antananariva
Comments on Athens
Comments on Atlanta
Comments on Belo Horizonte
Comments on Bonn
Comments on Guatemala City
Comments on Karachi
Comments on London
Comments on Melbourne
Comments on Mississauga
Comments on Rio de Janeiro
Comments on Rome
Comments on San Fernando
Comments on San Francisco
Comments on Toronto
Comments on Vancouver
Comments on Vienna

Mayor of Addis Ababa
Mayor of Antananarivo
Mayor of Athens
Mayor of Belo Horizonte
Mayor of Bonn
Mayor of Ekaterinburg
Mayor of Guatemala City
Mayor of Innsbruck
Mayor of Karachi
Mayor of Kiev
Mayor of Melbourne
Mayor of Mississauga
Mayor of Munich
Mayor of Rhodes
Mayor of Rome
Mayor of Tshwane
Mayor of Vienna

The 2004 contest
List of all 2004 finalists
Edi Rama wins 2004 award
People ask - Edi Rama replies
Why we voted for the Mayor of Tirana
Why we voted for the Mayor of Mexico City
History of Tirana

Front Page
Site Search
About City Mayors
Comments in support of
Oscar Samson Rodriguez
Mayor of San Fernando (Philippines)
The top 10 mayors in World Mayor 2005 were selected equally on the number of votes received and the quality and conviction of supporting statements. Below we publish an edited selection of comments received in support of Oscar Samson Rodriguez - Mayor of San Fernando (Philippines).

Comment: Mayor Oscar Rodriguez has done many good things in the years of his governance and as a public servant. He is a man determined to reform the bureaucracy to better serve the people. His eight-point agenda has been crafted within the framework of sustainable development. He was very first to mainstream gender in all aspects of local governance.

Comment: I grew up in our small town of San Fernando. I have experienced quite a lot of calamities, from typhoons to earthquakes. Those were nothing compared to when Mount Pinatubo erupted, it literally sunk our town to the ground. I can still remember the nightmare of going to school wading through mud coming from the eruption. People were hopeless. Then came this Congressman. He proposed the city status to our humble town despite the blows it received from the eruption. He gave us hope.

Year after year improvements came. I knew that Congressman had something to do with it in regards to the increase in the budget the town was receiving from the national government, yet he kept silent avoiding the credits that should have been his.

Last year, I voted that same Congressman to be our City Mayor. Things just kept getting better. From our river to the town square, the town improvements were so much, like phoenix rising from its ashes. He instituted in our people that discipline precedes progress, making us more aware of the things to do in order to achieve the city's success, not only of today but for the years to come. Nowadays, I look forward in coming home. Thanks to Mayor Rodriguez.

Comment: I thank Mayor OCA for giving me the opportunity to serve our community last summer. I was one of the more 300 students who participated in his Summer Program for Employment of Students. My experience did not only give me a first hand experience on how the local government operates, but it also helped me realize that our government officials like Mayor Oca are really committed in serving our city. Mayor Oca is really a good role model for the youth like me.

Comment: Mayor Oscar Samson Rodriguez, an example of good governance in his practice. Of all the challenges and intrigues in his political career, he remained steadfast in his commitment to the people through service and make challenges into opportunities.

Comment: He's a good person for us. He always help people in need. I remember when I was a kid, I was bitten by catepillars and developed allergies and I was in front of his house and he helped me and applied medicine on my allergies. Now that Im 25 years old and he's now the mayor he made a real big change to our city. From roadlLight to cleaning rivers and waste management. He's the best mayor for me.

Comment: I know for a fact that Mayor Rodriguez is a man that every mayor in the Philippines should emulate for good governance and integrity. He is a man of deeds than words.I am sure that with him, the City of San Fernando will be developed to the fullest, and economy will be great, that will ultimately benefit the poor people of the City as well as the medium income group.

Comment: We need a Mayor like Mr. Oscar Samson Rodriguez, who will change the people's mindset from corrupt government to a clean government by his good values and character.

Comment: Before I had an impression that Politician are corrupt & use of making promises just to gain support from their constituents during election campaign, not until I met this man name Oscar S. Rodriguez. He is an action man, thru to his word, a silent worker, an humble mam who needs no publicity on his accomplishment.Im proud to be living here in San Fernando for we have a mayor we can trust. Our place is becoming a model for others to follow.

The mayor may not be rich on his Financial Assets but his best asset are his people who believe in his vision, courage & integrity. I am glad & thankful that he was choosen as one of the 65 nominees. Its about time that this man be given due recognition for what he have contributed not only for San Fernando but also for the country. We need people like him in government service who thinks for others first before self interest. To him Public Service is a Public Trust.

Comment: I vote for Mayor Rodriguez because he is a good model to us, his constituents. He serves everybody depending on their needs and works hard for his people. A man of big heart who shares his blessings by way of granting scholarships to those who value education yet could not afford it. He has a great vision for our city and a man of action. I've decided to vote for him because it is our way of thanking him somehow for being THE BEST MAYOR IN THE WORLD.

Comment: It's hard to find a government official that's not corrupt in the Philippines. But we did find one, Mayor Rodriguez. We're so glad we found him.

Comment: We are a federation of women in the Philippines, with a chapter in San Fernando , Pampanga where the Mayor is Atty. Oscar S. Rodriguez. For the first time in decades, the Gender and Development Law is implemented in the City under his able leadership. He may well be nominated as an honorary woman for setting up under his office a Gender and Development Office tasked to mainstream gender in local governance. Women victims of violence are attended to by way of crisis intervention services available in the city. Communication and Policy advocacy of his administration, as can be gleaned, in all the major social services of the city government. We are happy and elated that he has been chosen as a finalist. Thank you.

Comment: In his first year of office in 2004, Mayor Rodriguez balanced the city budget deficit of more than 80 million pesos (US$1.6 million). He was a four-term congressman and is the most respected leader in the province of Pampanga. Now he works hard on the massive rehabilitation of the San Fernando River and aims to make the city one day the Venice of the Southeast Asia.

Comment: My mother is helping San Fernando, Pampanga, even though we are not living in the city. But is our family's hometown. Mayor Rodriguez has given her a chance to give back to the city what it has given to her ancestors. (Stefano, 13 years)

Comment: I am very proud that Mayor Oscar Rodriquez is chosen as one of the candidates for World Mayor of 2005. With all his undying efforts, I saw some improvements and developments in our city especially those in urban areas. He humbly carries out his work, honestly serving the people. I know he is a great mayor because of what he showed us. He always gives opportunities to people who really have the talents and the capabilities to do a certain job. He was a Congressman for three consecutive terms until 2004 and now he is a Mayor, it means that people do really trust him. I salute you Mayor Oscar Rodriguez and I congratulate you.

Comment: Mayor Rodriguez is a sincere, intelligent and true politician. He makes sure that his programmes and projects are properly implemented. At the moment he is very busy in applying for the ISO 9000 certification of the City of San Fernando, Pampanga. He believes in quality and productivity and client-friendly programmes.

Comment: In my humble view, as a 75-year old senior citizen, that the Mayor is the best public executive in the whole country.

Comment: Last year I had the chance to go back to San Fernando and I was truly amazed on how the city has been transformed from a remote, impoverished community because of the Pinatubo eruption, into an attractive place to live in. I am missionary son of San Fernando but I am now residing in Italy. I attribute all the improvement of the life city to the leadership of Mayor Oscar Rodriguez.

Comment: I truly believe that with the current crisis that our country is having, Mayor Rodriguez stood his ground and emphasized on public service and the improvement of his city.

Comment: I was born and raised in San Fernando City, Pampanga, Philippines. My friends used to call our Pampanga River the most polluted river in the universe. Growing up in San Fernando, I have seen how the municipal government neglected the river. I am forty years old and it is only now that a Mayor seriously looking at rehabilitating the river. I was told that this is one of the main agenda of Mayor Rodriguez since he took office. A lot of people, especially those living along the river banks, oppose his project. But Mayor Rodriguez does not care as long as he gets his plans implemented during his term. Few politicians in the Philippines are like him. He is not populist. He is always after the welfare of the majority. This is the kind of leader we need in this country. I guess he is on the right track. I just hope he will not falter in his drive to make San Fernando City a clean (environment-friendly), safe, and progressive place.

Comment: Come and visit the Philippines and see for yourself what Mayor Rodriguez has done for the city of San Fernando, Pampanga, Philippines.

Comment: Mayor Rodriguez of San Fernando, Philippines has done what previous mayors did not do, clean up the city, literally. He is the mayor to institute a waste segregation programme, which has resulted in a marked decrease in sickness and an increase in well being among the citizens of San Fernando. Fast becoming the Philippines' second most progressive city, the Mayor has done much for the city through real leadership and caring for its people.

Comment: Mayor Rodriguez is very committed to the people he serves and takes time to see anyone who has a concern. While visiting the region my wife, who used to live in San Fernando, wanted us to meet the mayor during our visit. We were able to meet him and I was very impressed with his commitment to the people, a very honorable servant of the community.

Comment: We have known Mayor Oscar Rodriguez for a long time. He has carried out many improvements in San Fernando. He is kind, loving, compassionate and, above all, a champion of the poor, not only in this city but also for the whole of the Philippines.

Comment: He is the greatest politician I know. He makes a difference, whatever position he holds. He is honest, intelligent, caring, courageous, a great leader and good family man. He is God fearing and, most importantly, the best mayor this city has ever had. Mr Oscar Samson Rodriguez deserves the title of World Mayor of 2005.

Comment: Mayor Oscar Rodriguez is simply an inspiration to us all. When meeting him, one doesn't feel that he's a politician because he treats us, his constituents, as family. With the present political problem plaguing our country, he still manages to keep a clean reputation, which very hard or even impossible to maintain here in our country. I hope that you would give the prestigous award to him to uplift the moral and political awareness and to show that there are still a few good public servants here in the Philippines.

Comment: Some of the outstanding achievements by the Honorable Mayor of San Fernando City, Philippines;
1. Dredging of the creek in San Fernando City. This creek has been filled with mud (lahar) at the time Mt. Pinatubo erupted in 1991. It was an enormous task, impacting thousands of dwellers in the city and it's surrounding municipalities. The Hon. Mayor had correctly prioritise said project considering the financial resources required in the project.

2. Waste Management Project - San Fernando City, Pampanga, Philippines is the gateway from Manila to neighboring provinces like Bataan, Zambales to the west and Nueva Ecija, Quezon Province to the east and Tarlac, Pangasinan, Mt. Province, Isabela to the north. The waste management project of the Honorable Mayor Oscar Rodriguez could be conspicously noted along it's thourougfares. It may not be the like of business districts of Singapore and Makati City of the Philippines, but the limited resources are well spent for this particular project.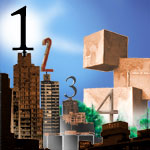 Each year the most outstanding mayor is presented with the World Mayor Award. In 2004 the Award was won by Edi Rama, Mayor of Tirana. Dora Bakoyannis, Mayor of Athens, is the winner of the 2005 World Mayor Award. 2005 results






AFRICA
• Mayor of Addis Ababa, Ethiopia
• Mayor of Antananarivo, Madagascar
• Mayor of Pretoria (Tshwane), South Africa

THE AMERICAS
• Mayor of Buenos Aires, Argentina
• Mayor of Belo Horizonte, Brazil
• Mayor of Rio de Janeiro, Brazil
• Mayor of Mississauga, Canada
• Mayor of Montreal, Canada
• Mayor of Toronto, Canada
• Mayor of Vancouver, Canada
• Mayor of Guatemala City, Guatemala
• Mayor of Mexico City, Mexico
• Mayor of Akron, USA
• Mayor of Atlanta, USA
• Mayor of Baltimore, USA
• Mayor of Charleston, USA
• Mayor of Chicago, USA
• Mayor of New York City, USA
• Mayor of San Francisco, USA
• Mayor of Seattle, USA
• Mayor of Tinley Park, USA
• Mayor of Washington DC, USA

ASIA
• Mayor of Beijing, China
• Mayor of Shanghai, China
• Mayor of Tehran, Iran
• Mayor of Hiroshima, Japan
• Mayor of Kitakyushu, Japan
• Mayor of Karachi, Pakistan
• Mayor of San Fernando, Philippines
• Mayor of Taipei, Taiwan
• Mayor of Istanbul, Turkey

AUSTRALIA
• Mayor of Melbourne, Australia
• Mayor of Auckland, New Zealand

EUROPE
• Mayor of Innsbruck, Austria
• Mayor of Vienna, Austria
• Mayor of Grenoble, France
• Mayor of Lyon, France
• Mayor of Paris, France
• Mayor of Strasbourg, France
• Mayor of Berlin, Germany
• Mayor of Bonn, Germany
• Mayor of Düsseldorf, Germany
• Mayor of Frankfurt, Germany
• Mayor of Hannover, Germany
• Mayor of Leipzig, Germany
• Mayor of Munich, Germany
• Mayor of Stuttgart, Germany
• Mayor of Athens, Greece
• Mayor of Rhodes, Greece
• Mayor of Budapest, Hungary
• Mayor of Rome, Italy
• Mayor of Turin, Italy
• Mayor of Venice, Italy
• Mayor of Vilnius, Lithuania
• Mayor of Skopje, Macedonia
• Mayor of Tilburg, Netherlands
• Mayor of Lublin, Poland
• Mayor of Ekaterinburg, Russia
• Mayor of Moscow, Russia
• Mayor of Madrid, Spain
• Mayor of Saragossa, Spain
• Mayor of Stockholm, Sweden
• Mayor of Hartlepool, UK
• Mayor of London, UK
• Mayor of Kiev, Ukraine

More details on finalists