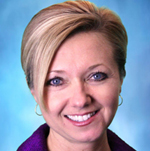 Rosalynn Bliss, Mayor of Grand Rapids (MI) USA, since January 2016

WORLD MAYOR 2018

Dedicated to women mayors
The 2018 World Mayor Prize and Commendations will be conferred on women mayors who have made outstanding and long-lasting contributions to their communities. The organisers wish to show what outstanding women mayors achieve all over the world. By doing so, they hope to encourage more women to contemplate a career in local government and run for political office. The women, who will be awarded the 2018 World Mayor Prize and other honours, will be role models for young women and, indeed, men everywhere. Qualities sought ||| Rosalynn Bliss, Mayor of Grand Rapids (MI), USA, was longlisted for the 2018 World Mayor Prize. |||
---
FRONT PAGE
About World Mayor
City Mayors Foundation
Email


---

WORLD MAYOR 2018
• Shortlist 2018
• Longlist 2018
• Raison d'être
• World Mayor history
• World Mayor Prize
• Code of Ethics
• Criteria
• Meet the Press

ESSAYS BY
• Mayor of Ancona
• Mayor of Cologne
• Mayor of Doncaster
• Mayor of Fort Worth
• Mayor of Saarbrücken
• Mayor of Trbovlje
• Mayor of Tunis

TESTIMONIALS
• Mayor of Alphen / Rijn
• Mayor of Ancona
• Mayor of Baden-Baden
• Mayor of Calais
• Mayor of Chemnitz
• Mayor of Cologne
• Mayor of Cozumel
• Mayor of Doncaster
• Mayor of Fort Worth
• Mayor of Grand Rapids
• Mayor of Lille
• Mayor of Lodz
• Mayor of Molenbeek
• Mayor of Narayanganj
• Mayor of Oakland
• Mayor of Omaha
• Mayor of Paris
• Mayor of Rennes
• Mayor of Reutlingen
• Mayor of Saarbrücken
• Mayor of San Juan
• Mayor of Trbovlje
• Mayor of Tunis
• Mayor of Zamboanga
• Mayor of Zurich


---
WORLD MAYOR 2016
WORLD MAYOR 2014
WORLD MAYOR 2012
WORLD MAYOR 2010
WORLD MAYOR 2008
WORLD MAYOR 2006
WORLD MAYOR 2005
WORLD MAYOR 2004

Nominations for
Rosalynn Bliss
Mayor of Grand Rapids (USA)
Nominated by Judy and Donald F, Grand Rapids:
We voted for Rosalynn Bliss and don't regret it. While she has not all the answers to Grand Rapid's community problems, she listens, asks the right questions and understands the concerns of those who are not well off. Affordable housing, community relations, policing are all issues the Mayor is working to improve. She also pays attention to the special needs of minorities.

Mayor Bliss also works closely with Grand Rapid's business community. We are business owners ourselves and value the support we receive from her administration. Since Rosalynn became Mayor in January 2016, a new kind of optimism has emerged. Things are looking up, as the saying goes.

Challenges for Grand Rapids: The prospects for young people from poorer and/or minority backgrounds need to be improved.


Nominated by Amy S B, Grand Rapids:
Rosalynn Bliss became the City of Grand Rapids' first female Mayor when she took office on January 1, 2016. Since taking office, she has not minced words when addressing racism and racial bias in our city, making it a top priority for her administration.

Mayor Bliss also is committed to ensuring that City services are efficient, effective and equally accessible for all citizens. She works closely with City leadership to constantly improve processes and services to ensure they meet our community's needs. This includes engaging community stakeholders to seek their input.

She recently received the U.S. Conference of Mayors Partner America 2018 Small Business Advocate Award for her efforts and support of small businesses in the city. She partners with local businesses Bliss as part of the Mayor's 100 business program. As part of the program, companies offer paid internships to local youth who have completed the City's leadership programs.

Mayor Bliss is active in our community, state and country. She is immediate past president of the Michigan Municipal League and she serves on the boards of the Downtown Development Authority, Experience Grand Rapids, Grand Valley Metro Council, Kent County Land Bank Authority and Interurban Transit Partnership, among many other organizations. She is a member of the West Michigan Environmental Leadership Network, and she serves on the Mayors Innovation Project Steering Committee.

Mayor Bliss, who also is a social worker, has been recognized and honored locally as well as statewide for her commitment, dedication and work in the field of child abuse and neglect and for her leadership in the community. Recognitions include: Crain's 100 Most Influential Women, Grand Rapids Business Journal's 50 Most Influential Women in West Michigan, five-time recipient of Grand Rapids Business Journal's 40 Under Forty distinction, West Michigan Public Relations Society of America's Communicator of the Year Award, ATHENA Young Professional Award, Tim Pope Memorial Award for Outstanding Young Governmental Leader, Christine Nelson Professional Award for Service to Children and Michigan Professional Society on the Abuse of Children Special Recognition Award

As Mayor, she is committed to supporting small businesses and entrepreneurs as well as addressing disparities in our community and making sure that Grand Rapids is the place for everyone. She also is committed to engaging the community in local government and encouraging citizens ˆ particularly women and minorities ˆ to serve on boards and commissions. She believes that local government needs to reflect the diverse community in which we live.

Challenges for Grand Rapids: Our City government has a long history of strained relationships with communities of color, chronicled in Mayor Bliss' 2016 Book of the Year, 'A City Within a City: The Black Freedom Struggle in Grand Rapids, Michigan' by Todd Robinson. This book provides a powerful historical perspective of the civil rights movement in Grand Rapids and the managerial racism that has led to many of the disparities in our city.

To address these disparities, Mayor Bliss has launched the Grand Rapids Racial Equity Initiative, which is working to create jobs and increase employment in high-poverty, ethnically diverse neighborhoods and build a framework for immediate and long-term community impact.

Grand Rapids is experiencing population growth and economic development. With these changes have come challenges around housing affordability. To address issues around residents not being able to find housing within their means, Mayor Bliss created the Housing Advisory Committee. The committee -- comprised of residents, other community stakeholders, elected officials and City staff -- provided recommendations around zoning, the Housing Trust Fund and other housing issues. The goal of this work is to ensure that anyone who wants to live in our city can afford to do so.