FRONT PAGE
About World Mayor
City Mayors Foundation
Email



---

WORLD MAYOR 2018
• Results 2018
• Project 2018
• Shortlist 2018
• Longlist 2018
• Raison d'être
• World Mayor history
• World Mayor Prize
• Code of Ethics
• Criteria
• Meet the Press

INTERVIEWS WITH
• Mayor of Ancona
• Mayor of Doncaster
• Mayor of Rennes
• Mayor of Zamboanga

ESSAYS BY
• Mayor of Ancona
• Mayor of Cologne
• Mayor of Doncaster
• Mayor of Fort Worth
• Mayor of Lille
• Mayor of Paris
• Mayor of Rennes
• Mayor of Saarbrücken
• Mayor of Trbovlje
• Mayor of Tunis
• Mayor of Zamboanga

TESTIMONIALS
• Mayor of Alphen / Rijn
• Mayor of Ancona
• Mayor of Baden-Baden
• Mayor of Calais
• Mayor of Chemnitz
• Mayor of Cologne
• Mayor of Cozumel
• Mayor of Doncaster
• Mayor of Fort Worth
• Mayor of Grand Rapids
• Mayor of Lille
• Mayor of Lodz
• Mayor of Molenbeek
• Mayor of Narayanganj
• Mayor of Oakland
• Mayor of Omaha
• Mayor of Paris
• Mayor of Rennes
• Mayor of Reutlingen
• Mayor of Saarbrücken
• Mayor of San Juan
• Mayor of Trbovlje
• Mayor of Tunis
• Mayor of Zamboanga
• Mayor of Zurich

PROFILES OF
• Mayor of Ancona
• Mayor of Cologne
• Mayor of Doncaster
• Mayor of Fort Worth
• Mayor of Lille
• Mayor of Paris
• Mayor of Rennes
• Mayor of Saarbrücken
• Mayor of Trbovlje
• Mayor of Tunis
• Mayor of Zamboanga


---
WORLD MAYOR 2016
WORLD MAYOR 2014
WORLD MAYOR 2012
WORLD MAYOR 2010
WORLD MAYOR 2008
WORLD MAYOR 2006
WORLD MAYOR 2005
WORLD MAYOR 2004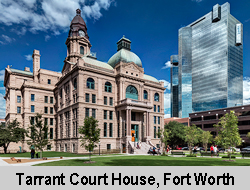 Essay by Betsy Price
Mayor of Fort Worth, USA
Betsy Price was elected the Mayor of Fort Worth, Texas, in June 2011. A Fort Worth native, Price ran with a vision to raise the bar for her hometown city. Since the beginning of her time in office, she has worked on the basic issues facing any growing city – public safety, mobility, fiscal responsibility and job growth. As the city's 44th mayor, she strives to help ensure a sustainable city for future generations by promoting grass-roots public engagement, supporting healthy lifestyles, and championing public education.

Prior to being elected as only the second female Mayor of Fort Worth, Price was an entrepreneur and an extremely active community volunteer. From volunteering at schools, to serving on numerous boards, commissions and professional associations, Price has always had a passion for giving back to the community. After running her own successful business for 17 years, Price turned to public service and was first elected in 2000 to serve as Tarrant County's Tax Assessor. Price quickly turned the office into the most efficient in the state. After proving her fiscally conservative approach of managing taxpayer dollars, Betsy Price was called on by the community to run for Fort Worth Mayor.

In 2011, Mayor Price was sworn in to serve her first term. With the intention to maintain Fort Worth's western roots, she also wanted to usher the city into the modern age. Price has always valued civic engagement, leadership through volunteerism, and championed quality public education. Upon taking office, Price immediately went to work on health and wellness initiatives, as she recognized a healthy, active, and engaged community is directly connected to a city's vitality, productivity, and economic growth.

A strong advocate for harnessing the power of public-private partnerships, doing public good with private investment, Price created numerous initiatives in an effort to better engage various sectors of the growing city. Putting to good use her decades of experience building personal and professional bridges, Price matched generous benefactors with community needs to help the city with everything from health and fitness and public engagement, to public pools, animal adoptions and more.

Undoubtedly, one of Mayor Price's most impressive accomplishments thus far has been to enhance the health and wellbeing of Fort Worth. Mayor Price's community health efforts began with a common goal; to encourage a naturally healthy, happy, and active lifestyle. Not one to shy away from a challenge, Mayor Price set the ambitious goal of Fort Worth becoming a Blue Zones Community. Blue Zones Project, a community-led well-being improvement initiative, is based on creating permanent and semi-permanent changes to man-made surroundings and built environments that impact lifestyle and culture.

Through this community-wide effort, Price engaged citizens in all parts of the city in numerous capacities – some traditional and others more unconventional. From mobilizing the faith-based organizations, to hosting cooking demonstrations at schools, and building community gardens in neighborhoods – Fort Worth has made it easier for residents to move naturally, eat better, develop healthy social circles, and live with purpose.

More than 88,000 Fort Worth residents have taken the Blue Zones Personal Pledge or participated in a Blue Zones Project activity, such as a walking group or Purpose Workshop. Some 130 employers, representing 78,000 employees, have implemented policies that improve well-being, such as supporting walking or standing meetings, designating a quiet place for workers to downshift, and encouraging "micro-breaks" for employees to stretch and move.

The Gallup-Sharecare Well-Being Index, an annual study of well-being across the nation, shows that the city's residents are thriving. Fort Worth's overall 2018 Well-Being Index score rose to 62.5, a gain of nearly four points over 2014 figures. Meanwhile, the U.S. score is 61.3 and trending downward. Fort Worth is beating the odds and fighting national declining trends.

Compared to the 190 largest metro areas reported nationally, Fort Worth's equivalent rank for well-being rose from 185th in 2014 to 58th in 2017. Most recently, the City of Fort Worth accomplished the goal of becoming a Blue Zones Community and is now the largest certified Blue Zones certified city in the world. More than ever, Fort Worth is a place where families want to live and companies want to do business — and the changes inspired and supported by Blue Zones Project have played a central role in getting us there.

A driving force alongside Fort Worth's Blue Zone Project is FitWorth - a citywide campaign that promotes active habits in all age groups. Since inception, the program has focused on Fort Worth as a whole, with an emphasis on decreasing childhood obesity. After seeing numerous reports and studies on the health of children and the correlation to learning, Price felt the need to focus on the health and wellness of our future leaders, as well as their education.

Today, Fort Worth has seen a six percent decrease in childhood obesity as a direct result of FitWorth. FitWorth has grown to become a pillar in the community and hosts numerous events that have inspired other cities – such as the Mayor's Fitness Challenge and Tour de Fort Worth.

Price understands a city is nothing without an active and engaged citizenry, hence her common use of the phrase "It's Your Fort Worth." Shortly after being elected as mayor, she made quick work of starting a movement to get young people more involved in driving local public policy. Within a matter of months, citizens under the age of 40 from across the city came together, set a charge, and dubbed themselves SteerFW. The organization has grown to more than 300-strong, with various task forces tackling some of the cities toughest challenges.

In an effort to combine synergies between healthy city initiatives and civic engagement, along with mayor's personal passion for cycling, Mayor Price's 'Town Halls for All' were born. A unique twist on the traditional town hall meetings that acknowledges today's hectic and busy society, getting citizens — of all ages — involved in charting the course for their city requires more creative approaches than the typical town hall meeting. Price founded Walking, Rolling, Caffeinated and Twitter/Facebook Live Town Halls to break the mold of the traditional, worn-out and sometimes boring town hall meeting with a casual and active way for residents to connect with this city's elected leaders. In an effort to increase transparency and accessibility within municipal government, Price hosts numerous town halls every month throughout the city – either on bike, on social media, on foot, or with a cup of coffee.

Furthermore, Price has continued to modernize communication between the government and the public. In 2013, Price led the charge to launch YourFortWorth.org, the city's first 24/7 online public forum allowing citizens to share and vote on new ideas to improve their city. Continuing forward progress and innovation, Mayor now hosts live online town halls via social media networks where she answers citizen questions and provides city updates. Her latest accomplishment in creating open communication and accessibility will come online in the New Year with the option for citizens to text the City with questions or service issues and receive an instant response.

As Price has tackled some of the biggest challenges facing Fort Worth, she recognizes that no city can thrive without a strong public education system. A Mayor who specializes in collaboration and engaging all citizens, she recognized the City and business community could do more to support our local school districts. As a result, Mayor created Read Fort Worth with the support of the business community and Fort Worth ISD Superintendent. The public-private partnership is an unprecedented coalition of business, civic, education, philanthropic, nonprofit and volunteer leaders to ensure that 100 percent of Fort Worth third-graders are reading on grade level by 2025. Third grade reading is critical to the broader conversation surrounding public education, as third grade is when students stop learning to read and, instead, read to learn. Since its inception in 2016, Read Fort Worth has over 1,000 adult volunteers and the program has already seen a 7 percent in third grade reading.

Another challenge facing one of the fastest growing and increasingly diverse cities in the United States is ensuring that all citizens feel welcome and safe in Fort Worth. Most recently, Price assembled a Race and Culture Task Force to provide recommendations on how we can address inequities and disparities throughout our community and neighborhoods. While this is one of the most difficult issues facing Fort Worth, she is confident we can create meaningful change and create a city built on passion, respect, and equity.

Price is also passionate about diversity among business owners. As one of the few female mayors in the top 100 United States cities, Price encourages women to step into leadership roles, whether that be in politics, business, or other community organizations. Price takes every opportunity to share her story and empower women through professional and personal development and initiatives.

Fort Worth was founded on a pioneering spirit that is still alive and well today. It is in that spirit that Mayor Price fulfills her duty as a public servant with pride and honor – Price believes it is the best job in the world. Whether it be enhancing health and wellness, improving education, or combatting cultural and racial disparities – one rule Price carries with her is that she cannot govern from behind a desk. Price believes the strength of local government comes from being active in the community and closest to the people she serves. At the grocery store, church or even on a bike, Price loves to hear directly from citizens and strives to serve them to the best of her ability. Mayor Price believes that transparency and accessibility, coupled with a can-do spirit, can truly drive change and make the place people call home a better city.