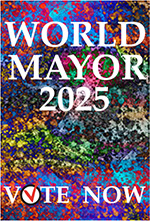 WORLD MAYOR 2018

Essays by World Mayor finalists
In a series of personal essays, the finalists for the 2018 World Mayor Prize describe the reasons that motivated them to enter politics, the challenges they face as mayors and how they envisage their towns and cities to develop and prosper in the future. They stress the importance of women in politics and urge young women always to aim high.

In her essay, Beng Climaco, Mayor of Zamboanga City, Philippines, since 2013, describes how the values of family members formed her political and social beliefs. "My grandmother was a champion of Filipino women's right to vote and it was from her, we all learned the value of community service." The Mayor also writes that in times of crisis her faith in God sustained her.

Barely three months after Beng Climaco was first elected Mayor of Zamboanga, the city was attacked by separatist militants. During the following siege nearly 200 people died and some 122,000 residents were displaced. During the years that followed the siege, Mayor Climaco's main focus was on rebuilding the City and re-install a sense of security to civic society. The City with the help of the United Nations, the international community and the national government set up the Zamboanga Roadmap to Reconstruction and Rehabilitation.

Despite all this the Mayor says, being female is still a challenge in the field of politics. "I suffer from political bullying because I am a woman. Years ago, an opponent insulted me and said I was 'dried-up,' referring to my womanhood and my capacity to give birth. Yet public sympathy was with me and that candidate was defeated."
---
FRONT PAGE
About World Mayor
City Mayors Foundation
Email



---

WORLD MAYOR 2018
• Results 2018
• Project 2018
• Shortlist 2018
• Longlist 2018
• Raison d'être
• World Mayor history
• World Mayor Prize
• Code of Ethics
• Criteria
• Meet the Press

INTERVIEWS WITH
• Mayor of Ancona
• Mayor of Doncaster
• Mayor of Rennes
• Mayor of Zamboanga

ESSAYS BY
• Mayor of Ancona
• Mayor of Cologne
• Mayor of Doncaster
• Mayor of Fort Worth
• Mayor of Lille
• Mayor of Paris
• Mayor of Rennes
• Mayor of Saarbrücken
• Mayor of Trbovlje
• Mayor of Tunis
• Mayor of Zamboanga

TESTIMONIALS
• Mayor of Alphen / Rijn
• Mayor of Ancona
• Mayor of Baden-Baden
• Mayor of Calais
• Mayor of Chemnitz
• Mayor of Cologne
• Mayor of Cozumel
• Mayor of Doncaster
• Mayor of Fort Worth
• Mayor of Grand Rapids
• Mayor of Lille
• Mayor of Lodz
• Mayor of Molenbeek
• Mayor of Narayanganj
• Mayor of Oakland
• Mayor of Omaha
• Mayor of Paris
• Mayor of Rennes
• Mayor of Reutlingen
• Mayor of Saarbrücken
• Mayor of San Juan
• Mayor of Trbovlje
• Mayor of Tunis
• Mayor of Zamboanga
• Mayor of Zurich

PROFILES OF
• Mayor of Ancona
• Mayor of Cologne
• Mayor of Doncaster
• Mayor of Fort Worth
• Mayor of Lille
• Mayor of Paris
• Mayor of Rennes
• Mayor of Saarbrücken
• Mayor of Trbovlje
• Mayor of Tunis
• Mayor of Zamboanga


---
WORLD MAYOR 2016
WORLD MAYOR 2014
WORLD MAYOR 2012
WORLD MAYOR 2010
WORLD MAYOR 2008
WORLD MAYOR 2006
WORLD MAYOR 2005
WORLD MAYOR 2004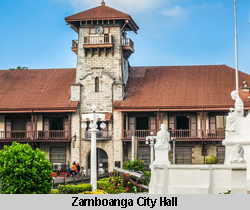 Essay by Beng Climaco
Mayor of Zamboanga, Philippines
I was born an accident, conceived from a loss! It was December in 1965 when our family was embroiled in a legal battle in the Supreme Court over a protest involving my uncle, the late legendary Mayor of Zamboanga City, Cesar Climaco, who won a seat in the Philippine Senate. During Christmas, the decision came out with the ruling that my uncle lost the elections because of statistical improbability. Nine months later, I was born. I was named after my maternal and fraternal grandmothers, Maria Isabelle. My abuelita (grandmother) was a champion of Filipino women's right to vote and it was from her, we all learned the value of community service.

Like her, I too became a teacher. But my entry into politics was also because of another loss. My dad lost his final bid as Mayor and I, his only daughter felt the pain. In 1998, after losing a part-time job, I was asked by my godmother, Mayor Maria Clara "Caling" Lobregat, if I could help Zamboanga City. I said, 'Yes!' and that has made a life changing difference for our City. I ran for City Councilor and I won. My dad tutored me in legislation and taught me to be honest and to be a fiscalizer. My mom who at 48, died of cancer, taught me to "speak up for my rights!" These two are very important lessons I carry and share up until today.

In 2004, I vowed never to run again after being the number one City Councilor, because realpolitik was a battle, which I found too toxic after standing firm for my principles. But on January 2, when I said no to politics, God intervened and a total 360 degree- turnaround happened. The Mayor died and I was left as the highest- ranking official who would run the City.

This is my story. I attribute everything to kairos, qadar, God's perfect timing. In 2007, I aspired for the newly created congressional seat. In 2009 at the age of 49, I got married to a retired military General, Trifonio Salazar. Family matters to me and this is what gives meaning and drive to sustain the demands and challenges of serving our people. I am blessed to have a very supportive husband to hold my hand to face all the difficulties. In 2010, I became the youngest and only woman Deputy Speaker of the House of Representatives. My contribution then was Republic Act 9710:The Magna Carta of Women – a comprehensive women's human rights law that seeks to eliminate discrimination through the recognition, protection, fulfillment and promotion of the rights of Filipino women, especially those belonging in the marginalized sectors of the society.

Then came 2013, with God's providence I won overwhelmingly and became the second lady Mayor of the City. With only sixty-nine days as Mayor, the Zamboanga Siege took place. The statistics was stark, 191 people died and more than 200 wounded with 122,000 people displaced and 10,000 homes destroyed. One hostage was a priest, who is my friend, and who was used as a human shield due to the attack of over five hundred members of the Moro National Liberation Front. The United Nations declared this a Humanitarian Crisis.

I led the Crisis Management Committee before this was elevated into a national crisis, alongside the humanitarian response. Among those who died was a three year-old boy, Athan Ando, who compelled me as Mayor to fight for justice. I was the only elected official who signed the complaint against the attackers, who were sent to prison.

In crisis, it was my faith in God, which sustained me. The United Nations and the international community with the national government came to help and set up structures for humanitarian response and early recovery. We then prepared the Zamboanga Roadmap to Reconstruction and Rehabilitation. Today 80% of homes have been finished. Though water, sanitation, and electricity remain a challenge and additional shelters are still needed. We were able to rebuild our City and the lives of our people.

Today, Zamboanga City is the 4th Most Resilient City in the Philippines as recognized by National Competitiveness Council. Resiliency is our ability to recover from natural and man- made disasters or crises. Amidst all issues, threats and challenges, we shared moments of strength and fortitude, we shared narratives of hopes and dreams, and we bounced back better and stronger as a people and as a community. That is the power of collective resiliency and social inclusion, especially when we help lift each other up. And because of that, the City Government of Zamboanga has enjoyed and reaped unprecedented success in the years that followed.

The National Competitiveness Council (NCC) has adjudged Zamboanga City, First Place as "The Most Improved Local Government Unit" in 2017 among 33 Highly Urbanized Cities throughout the country. Among 145 cities nationwide, Zamboanga City also ranked 16th in "Overall Competitiveness" category. . Likewise, I was also recognized as the Most Outstanding Mayor by the Federation of Local Councils of Women in the Philippines that year.

These awards and rankings are based on indicators and measurements such as economic dynamism, government efficiency, infrastructure and resiliency. These recognitions are feats never before achieved by any administration. Indeed, we were able to build back better even after the Zamboanga 2013 siege.

When all of us are together, our cohesiveness makes progress possible. Before, they branded us as the sleeping economic giant of Mindanao. Today, we tell them, the giant has awakened and we are now considered as one of the fastest growing economies in Mindanao!

We have made significant progress and we stirred our economy. New businesses opened, and have grown through the years. Today, we have more than 5,000 new business applicants for a population of almost a million people. When big players came in, we saw how our consumers were able to bolster their purchasing power over the emergence of a variety of brands, products and services.

But being a female is still a challenge in the field of politics. Our standards are pitted with preference for men who are seen as strong and powerful. A woman is viewed as weak and emotional. The prejudice against women is influenced by socio-political and religious norms. A woman, who does the Zumba to be fit, is ridiculed, whereas it is okay for a male politician to spend late hours of the night drinking and singing in karaoke or bars. I suffer from political bullying because I am a woman. Years ago, an opponent insulted me and said I was 'dried-up,' referring to my womanhood and my capacity to give birth. Yet public sympathy was on me and that candidate was defeated.

Never underestimate the strength of a woman, I always say. We may have a lot of barriers in various fields and different roles that we play but once we get over the barriers, women are able to transform, and possibilities happen.

As Mayor, I am on a 24-hour-duty. From office work to visiting the communities, to presiding over meetings, addressing the boy scouts in the evening and welcoming the girl scouts the next day. The key here is time management and striking a balance every day. My leadership style is democratic. I listen, I decide and I delegate. I inspire and I empower. Ours is participatory governance. I believe in collective and collaborative processes in governance through citizen participation and stakeholder empowerment. I encourage our co-workers in government to work very hard because at the end of the day I want them to spend quality time with their families who are the source of their inspiration.

Security Health and Education (SHE) are the priorities I have set in our administration. We work hard at securing our families in order to make our city safe for our children. When we realized these, investments have started coming and with the technical assistance of USAID, we were able to utilize technology for E-business. We suffer from a perception problem, people are afraid of visiting Zamboanga. But I take security hands-on, literally commanding the Police, Army, Marines, the Coast Guard and other security forces.

We put in more than 1.2 Billion Pesos in Security and engaged an inclusive community of Christians, Muslims and Indigenous Peoples who contribute to the safety of our City. Human security is our priority not just for a safer and crime-free Zamboanga but we also envision the City to be disaster-ready responding to secure and save human lives. Since 2016, we have maintained zero-bombing and zero-kidnapping in Zamboanga City and our total crime volume has been decreasing every year since I became Mayor of the City.

As a Lady Mayor I make sure that the State of the Children's Report is made just as I make my State of the City Address to our legislative body. Health needs of people matter and they seek the help of Government for Medical Assistance. I pioneered the "Dia de Alcaldeza" (The Mayor's Day) where I visit the different communities bringing free birth registry, agricultural aid in seeds, medical and dental services, free anti-rabies shots for dogs and cats, and even free haircut by the Marines and Army. A generous doctor gives free eye glasses and it is an opportunity for the community leaders to review the infrastructure projects outlined for their community. This is our way of bringing government closer to the people and reaching out to the farthest barangays.

As a teacher, I put premium on uplifting our pupils with a Program I designed called Professional Enhancement Training for Teachers. Helping our teachers grow in the vocation of teaching will also help our students. We have built climate-change resilient school buildings that utilize rain water collection, good ventilation and lighting with the culturally vibrant architecture. We have put in total of 1.8 Billion Pesos also for educational materials, armchairs among others.

Children are my VIP's as they number most in our City. The City Government of Zamboanga is committed to provide effective, efficient, rights-based, gender-responsive and culture-sensitive programs and services that will promote the best interest and welfare of children. We have strengthened mechanisms for their education and also protecting them against abuse. The UNICEF has an ongoing program and we introduced Protégé - a program to protect our children. Child abuse cases are handled by the police and are now accessible for report. In all this the help of our Social Workers are integral. Social Services are at the heart of serving our people. I encourage all to put their heart into serving our constituency. If we put our heart into what we do, this love quotient will help us transcend our difficulties to help our City grow.

My vision is to ensure the children have spaces to play, to learn and live peacefully. Their parents are able to have jobs that will be sufficient to sustain their income. We are blessed to have investor confidence coming in.

I write this essay in honor of my Uncle Cesar Mayor Climaco who was assassinated in 1984. I have never imagined I would one day be a Mayor. I consider this God's blessing and I continue to love and serve my people and our City. I end with deepest gratitude to God and Nuestra Senora La Virgen del Pilar who has guided our people to prosper.

Vaya con Dios!