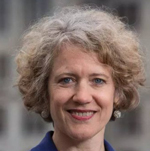 Corine Mauch, Mayor of Zurich, Switzerland, since 2009

WORLD MAYOR 2018

Dedicated to women mayors
The 2018 World Mayor Prize and Commendations will be conferred on women mayors who have made outstanding and long-lasting contributions to their communities. The organisers wish to show what outstanding women mayors achieve all over the world. By doing so, they hope to encourage more women to contemplate a career in local government and run for political office. The women, who will be awarded the 2018 World Mayor Prize and other honours, will be role models for young women and, indeed, men everywhere. Qualities sought ||| Corine Mauch, Mayor of Zurich, Switzerland, has been shortlisted for the 2018 World Mayor Prize. ||| Vote for Mayor Mauch |||
---
FRONT PAGE
About World Mayor
City Mayors Foundation
Email


---

WORLD MAYOR 2018
• Shortlist 2018
• Longlist 2018
• Raison d'être
• World Mayor history
• World Mayor Prize
• Code of Ethics
• Criteria
• Meet the Press

ESSAYS BY
• Mayor of Ancona
• Mayor of Cologne
• Mayor of Doncaster
• Mayor of Fort Worth
• Mayor of Saarbrücken
• Mayor of Trbovlje
• Mayor of Tunis

TESTIMONIALS
• Mayor of Alphen / Rijn
• Mayor of Ancona
• Mayor of Baden-Baden
• Mayor of Calais
• Mayor of Chemnitz
• Mayor of Cologne
• Mayor of Cozumel
• Mayor of Doncaster
• Mayor of Fort Worth
• Mayor of Grand Rapids
• Mayor of Lille
• Mayor of Lodz
• Mayor of Molenbeek
• Mayor of Narayanganj
• Mayor of Oakland
• Mayor of Omaha
• Mayor of Paris
• Mayor of Rennes
• Mayor of Reutlingen
• Mayor of Saarbrücken
• Mayor of San Juan
• Mayor of Trbovlje
• Mayor of Tunis
• Mayor of Zamboanga
• Mayor of Zurich


---
WORLD MAYOR 2016
WORLD MAYOR 2014
WORLD MAYOR 2012
WORLD MAYOR 2010
WORLD MAYOR 2008
WORLD MAYOR 2006
WORLD MAYOR 2005
WORLD MAYOR 2004

Nominations for
Corine Mauch
Mayor of Zurich (Switzerland)
Nominated by Curt H., Brussels, Belgium:
While I don't live in Zurich, I work for a number of Zurich-based companies. Most of my Swiss business associates, even those who don't support Corine Mauch's Social Democrats, tell me she has been an outstanding mayor. They support her aim to create a harmonious civic society. Solidarity is one of the Mayor's watchwords.


Nominated by Ursula P, Horgen, Switzerland:
Mayor Corine Mauch looks out for everybody, especially for poor people, to enable them to live in suitable homes. She has great charisma.


Nominated by Jan C, Zurich:
Unsere Stadtpräsidentin ist ein Frau mit Herz und Verstand. Sie versteht, dass eine erfolgreiche Stadt wie Zurich allen Bevoelkerungskreisen gerecht werden muss. International nimmt Zürich als Finanzmetropole eine Führungsrolle ein. Das bedeutet aber nicht, dass es, wie vielleicht Monaco, eine Stadt für Reiche ist. Bürger mit niedrigen und selbst Durchschnittseinkommen haben es nicht immer leicht, Familien aufzuziehen. Corine Mauch's Wohnungspolitik fördert deshalb den erschwinglichen Wohnungsbau.

Trotz oder wegen der einmaligen Lage Zürichs, glaubt die Stadtpräsidentin, dass die Stadt sich ökologisch entwickeln muss. Die Umwelt einer der schönsten Städte der Welt darf nicht vernachlässigt werden.


Nominated by Heidi U., Bubikon, Switzerland:
Ich stimme für Corine Mauch, Zürich, Switzerland. Sie ist eine wunderbare, Stadtpräsidentin und hätte den World Mayor 2018 mehr als verdient. Deshalb hat sie meine Stimme auf sicher. Viel Glück Corine Mauch, bleiben Sie wie Sie sind.


Nominated by Martina B,-P., Zurich:
I'm voting for Corinne Mauch because she runs Zurich in an extraordinary way to be worth to live here. She looks in an universal way that Zurich grows up. In economics, traffic (less cars in town) and building payable flats for people who are not so rich.