FRONT PAGE
About World Mayor
City Mayors Foundation
Email



---

WORLD MAYOR 2018
• Results 2018
• Project 2018
• Shortlist 2018
• Longlist 2018
• Raison d'être
• World Mayor history
• World Mayor Prize
• Code of Ethics
• Criteria
• Meet the Press

INTERVIEWS WITH
• Mayor of Ancona
• Mayor of Doncaster
• Mayor of Rennes
• Mayor of Zamboanga

ESSAYS BY
• Mayor of Ancona
• Mayor of Cologne
• Mayor of Doncaster
• Mayor of Fort Worth
• Mayor of Lille
• Mayor of Paris
• Mayor of Rennes
• Mayor of Saarbrücken
• Mayor of Trbovlje
• Mayor of Tunis
• Mayor of Zamboanga

TESTIMONIALS
• Mayor of Alphen / Rijn
• Mayor of Ancona
• Mayor of Baden-Baden
• Mayor of Calais
• Mayor of Chemnitz
• Mayor of Cologne
• Mayor of Cozumel
• Mayor of Doncaster
• Mayor of Fort Worth
• Mayor of Grand Rapids
• Mayor of Lille
• Mayor of Lodz
• Mayor of Molenbeek
• Mayor of Narayanganj
• Mayor of Oakland
• Mayor of Omaha
• Mayor of Paris
• Mayor of Rennes
• Mayor of Reutlingen
• Mayor of Saarbrücken
• Mayor of San Juan
• Mayor of Trbovlje
• Mayor of Tunis
• Mayor of Zamboanga
• Mayor of Zurich

PROFILES OF
• Mayor of Ancona
• Mayor of Cologne
• Mayor of Doncaster
• Mayor of Fort Worth
• Mayor of Lille
• Mayor of Paris
• Mayor of Rennes
• Mayor of Saarbrücken
• Mayor of Trbovlje
• Mayor of Tunis
• Mayor of Zamboanga


---
WORLD MAYOR 2016
WORLD MAYOR 2014
WORLD MAYOR 2012
WORLD MAYOR 2010
WORLD MAYOR 2008
WORLD MAYOR 2006
WORLD MAYOR 2005
WORLD MAYOR 2004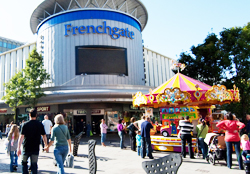 Essay by Ros Jones
Mayor of Doncaster, UK
It is a great honour to be nominated as a candidate for the title of World Mayor, and to be included amongst such distinguished company of present and past nominees.

I know that amongst all of the Mayors nominated, and for those who are not, our contexts and challenges vary, but always they are shaped by the constant ebb and flow of economic, societal, political and technological changes, and the impact of these on those we all humbly serve.

I believe that despite our different situations, all of us who choose a civic leadership path are bound together by three common causes, which it seems to me matter today more than ever. These causes are to provide a form of leadership of place that can offer people hope for their futures and those of their families; that builds trust in the state and public service and most of all that can reduce inequality in society – opening access to economic and social opportunity for all. Of particular importance to me is the situation of opportunity for girls and women – who are too often overlooked, marginalised, vulnerable and unfulfilled.

I think we can all agree that across the whole world, we are living through unprecedented times, where the pace of economic, technological and societal advancement is relentless, but where we know there are too many people being left behind – disenfranchised, locked out from opportunity. We have seen that this has created space for extreme voices - populist and often persuasive to those who feel under served. In the worst excesses this has caused deep division, unrest and warfare - placing people in grave danger, driving movement across borders – changing dynamics everywhere. In less extreme cases, there are many countries and places where too many people have felt inclined to follow political and economic alternatives at a national or local level that are altogether uncertain – seemingly with a mind-set of 'how can it be worse?' Tackling this apathy and mistrust is, I believe, the political challenge of our times and, for any Mayor in the World, at the heart of our missions.

I am clear that my own leadership contribution to this global challenge is to act on these three common causes locally. As Mayor of Doncaster I focus on what I can directly change and on influencing what I cannot – in a place where I and many others have had to work very hard to rebuild hope, trust and equality of opportunity from a low base.

Let me introduce you to Doncaster, where I was born and raised, and the place that I now have the privilege to lead as Mayor, and to tell you a little of its story.

Doncaster is a very large Municipal Borough in South Yorkshire, England. In fact, it is the largest Borough in the UK by population (309,000) that does not have City status. So we tend to think and act just like a City – nobody has stopped us yet!

Doncaster's story is a proud one, in origin a Roman Fort town, world famous for horse racing, the St Leger being the oldest horse race on the planet. It was first run in 1776 and is still a reason for many visitors each September who receive a very warm Yorkshire welcome!

Our economic and social heritage lies in the birth of locomotive manufacturing and the railway industry in the 19th century. From the early part of the 20th century, Doncaster's growth as one of the largest coal mining areas in the country saw the town ringed with pit villages with proud community bonds and identities that are still strong today. The coalfields helped to develop many other local industries, especially steel foundries, wire mills and glass production.

The virtual total closure of the UK coal mining industry in the 1980s, and the brutal way that the national politics of this was managed, was a hammer blow to the economy and to many communities across Doncaster. The economic recovery from this is still underway today – three decades later. Generations of families have struggled through this post-industrial period where the place and its people have searched for a new economic purpose and the skills and confidence to grasp it. Too many have become distant from opportunity and hope in this time.

Alongside this the Local Authority was branded as 'failing', subject to special measures and intervention from national Government. Arguably as a measure of the enduring sense of disenfranchisement of many people in Doncaster, 69% of residents who voted in the EU referendum in 2016 opted to leave the EU – amongst the highest 'leave' votes in the UK.

All of this illustrates the level of challenge I had in becoming Mayor in 2013 in building hope for the future, trust in leadership, and access to opportunity – those three common causes I set out earlier.

In my leadership as Mayor, alongside our formidable and talented Chief Executive Jo Miller (we are the first all female Mayor and Chief Executive Team the UK has seen), we sought first to steady the ship and to provide politicians, managers and staff with the confidence and empowerment to do the right things, the right way. We have also focused strongly on relationships with other public service partners, with the fantastic business community in Doncaster and with the residents of the Borough. For me this is vital, as I see that my leadership role as Mayor is not of the Council, but of the whole place of Doncaster.

We secured the foundations, we completed the hard work necessary to enable the council to leave 'special measures' and now we are starting to flourish. The empowerment we provided is now resulting in major creative exciting developments which are lighting the way to a new economic, social and cultural future for Doncaster. We have reignited Doncaster's historic locational potential within the UK – growing again as a modern logistics bub and inland port (i-port), the rail manufacturing industry is again in resurgence, including the creation of one of only two National Colleges of High Speed Rail here, training the rail engineers of the future. We are also expanding our airport and we have realistic plans for a major film and TV production hub – overall, building a more innovative and outward looking economy.

Employment levels have hit record highs, providing more residents with a stake in our economy, higher incomes and greater self-esteem. This combined with record levels of business investment and house building has contributed to the achievement of a £5 billion economy. We have innovative businesses across a range of sectors, hard-working employees, an expanding skills sector, world class connectivity and a growing cultural scene. For sure it's an exciting place to be, and to provide leadership of place.

Crucially, we are focused on ensuring that all Doncaster residents can access economic opportunities – closing the inequality gap. We have innovations that are directly connecting our schools to the real needs of the modern labour market – with a model of person centred education that is unique in the UK (Big Picture learning).

Especially close to my heart is our focus on ensuring that women can gain access to traditionally male dominated professions and careers. I am especially driven to get more women into engineering – as I have said, these are a big part of Doncaster's past and also its future – and the skills and ingenuity of our girls and women must and will be part of that.

In this part of my mission, my own professional experience as one of only three women in an accountancy office, and since then in politics, is a guiding light for me. Somehow it felt that the bar we women had to reach in our work and career and political progression was higher than for men – but I jumped it – and I am pleased that many talented women have come behind me.

As Mayor, I see that a crucial part of my role and that of my political colleagues, and I hope our legacy, is to ensure that daughters of Doncaster know that there is no door they can't walk through, nothing they can't achieve, and no height they shouldn't rise to.

Another major equalities issue for me is a growing concern, especially related to our older population, about loneliness and social isolation. As we understand this issue more we begin to appreciate the value of social and human connections – sometimes forgotten in the dash to the digital age.

In all of this work, we have to be bold, and that is exactly what we are doing. It is part of the leadership job of a Mayor to set the rhythm and conditions for such creativity – it will not happen without that.

I am now over a year into my second four year term in office. When I was first elected it was by 639 votes, and for my second term it was by 19,051 votes, which is a measure of stability and I hope, a sign of recovery of some level of trust in politics locally. Crucially, this enables momentum in our work to build solid economic reasons for Doncaster residents to have hope in the future and we are fully focused on delivering equality of opportunity, and releasing all of our skills and talent. These things we can directly influence and we are making good progress on them, though they are of course a work in progress – a long term task.

However, our external environment is not so stable. As I write this essay, the future of the UK's position in the European Union and indeed the world is very unclear. Will there be a Brexit? When and how will that happen? Which countries will our future trade be with? What impact might that have on our growth and progress?

We are also still in the grip of a harsh government austerity programme, and of social security reforms that place many of our most vulnerable residents and communities at risk. For these issues we have to make our voice heard, and also focus on our own resilience, preparing with businesses, communities and individuals for the possible outcomes – to help keep us all on track.

In closing, I would like to pay tribute to all of the Mayors and others who accept civic leadership responsibilities across our uncertain, exciting, frustrating and fascinating world. Our public duty is a privilege. We are stewards of only a small moment in the history of our places and our mission and shared desire is to leave a legacy that enables the next person to do more.

For me, it is truly an honour to be Mayor of Doncaster, a place in which I was born and raised. But I am also a proud citizen of the world, and I hope that my own work, with my colleagues in building hope for the future, trust in politics and equality of opportunity can make a valuable contribution to a much greater and urgent global cause.